Noise Barrier Blankets
The primary focus with our Sound Blanket projects is to use them to block directional noise.   The blankets can affix to framing built around stationary noise sources.  They can also be used to suspend from floor mounted frames, or your ceiling, to serve as a dividing wall between machine and man.   For help in product selection, be sure to call our help desk at 1-800-638-9355.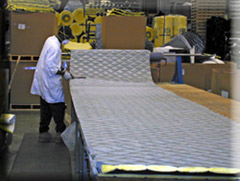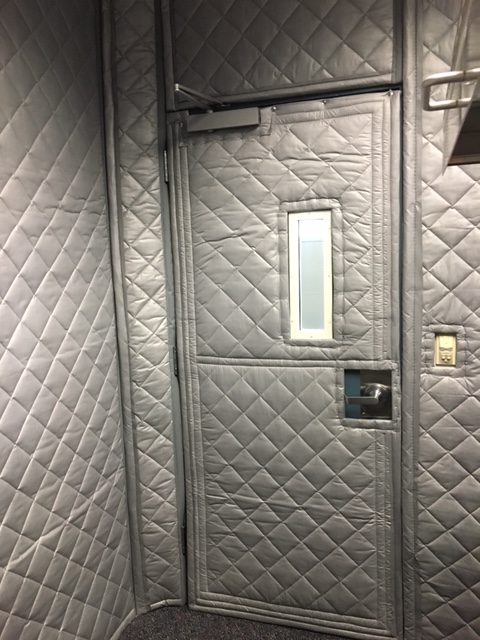 QBS Blankets
Our standard sound barrier blanket.   Class A fire rated.  For indoor use.   These QBS Blankets can be custom sized to match the cavity size of any project.   We can cut holes, slits, patches, windows, hatches, vents and anything else you might need for a custom fit.
SoundScreens
These are 4′ x 8′ kits of QBS Blankets that are shipped with a tubular framing system that allows you to free stand the blankets as you wish to block directional sound.   SoundScreens serve as modular noise barrier wall partitions.
QBO Blankets
Sound barrier blankets designed for use outdoors.   Ideal for combating noise that stems from construction sites.   Also popular for anchoring to framing built around outdoor stationary noise sources such as generators, air conditioners, and pool pumps.