Soundproofing & The Pandemic
These are unprecedented times in America and throughout the world as we battle the hidden virus known to us all as Covid-19.   As the world response to flattening the curve and settling into what the new normals might look like, NetWell Noise Control stands prepared and ready to help.   After all, the one thing this awful virus doesn't kill is noise.   And noise will permeate back through our lives and require more control over exposure levels.   We offer the following guidelines and suggestions on how you can utilize our soundproofing products to better insulate your lives.   At any time during your visit online, should you have any questions related to the specifics of your noise control project, please do not hesitate to pick up the phone!   1-800-638-9355.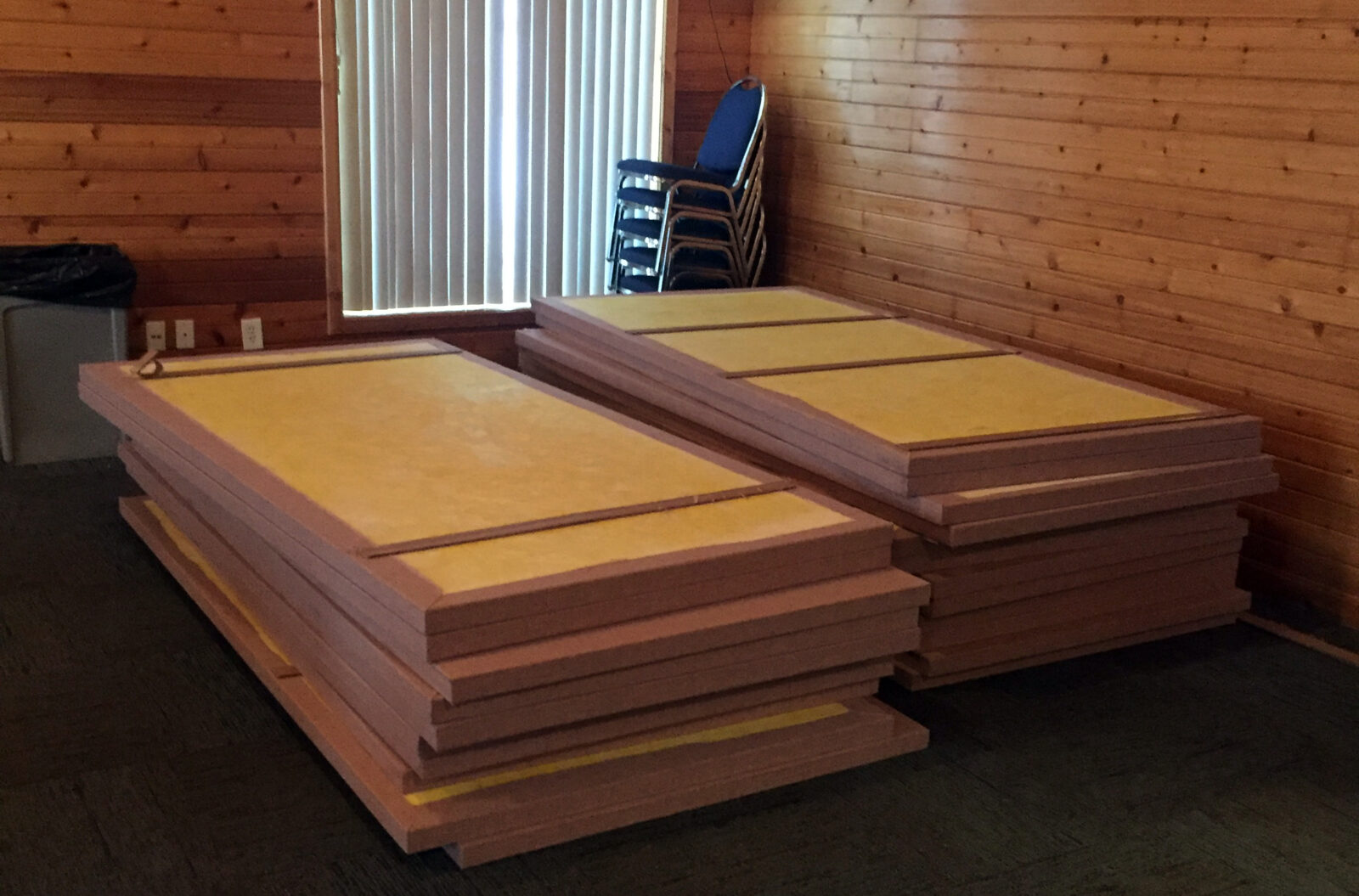 Space Standing Empty?  Get Your Sound Panels Up.
There's no time like the present.  If you have poor room acoustics, and have been wanting to fix it, now's the time.  Our clients are seizing the opportunity to get their sound panels installed before America opens back up.   How about you?   Does your room stand empty?   Will it fill back up with noise when your crowd returns? Why not seize the moment yourself and solve the problem.  We can have your acoustic panel system calculated, quoted, produced and shipped for installation all within an average four week time span.   If your space stands empty, take advantage!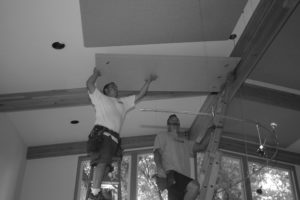 Fabric Panels
VET Baffles
Ceiling Clouds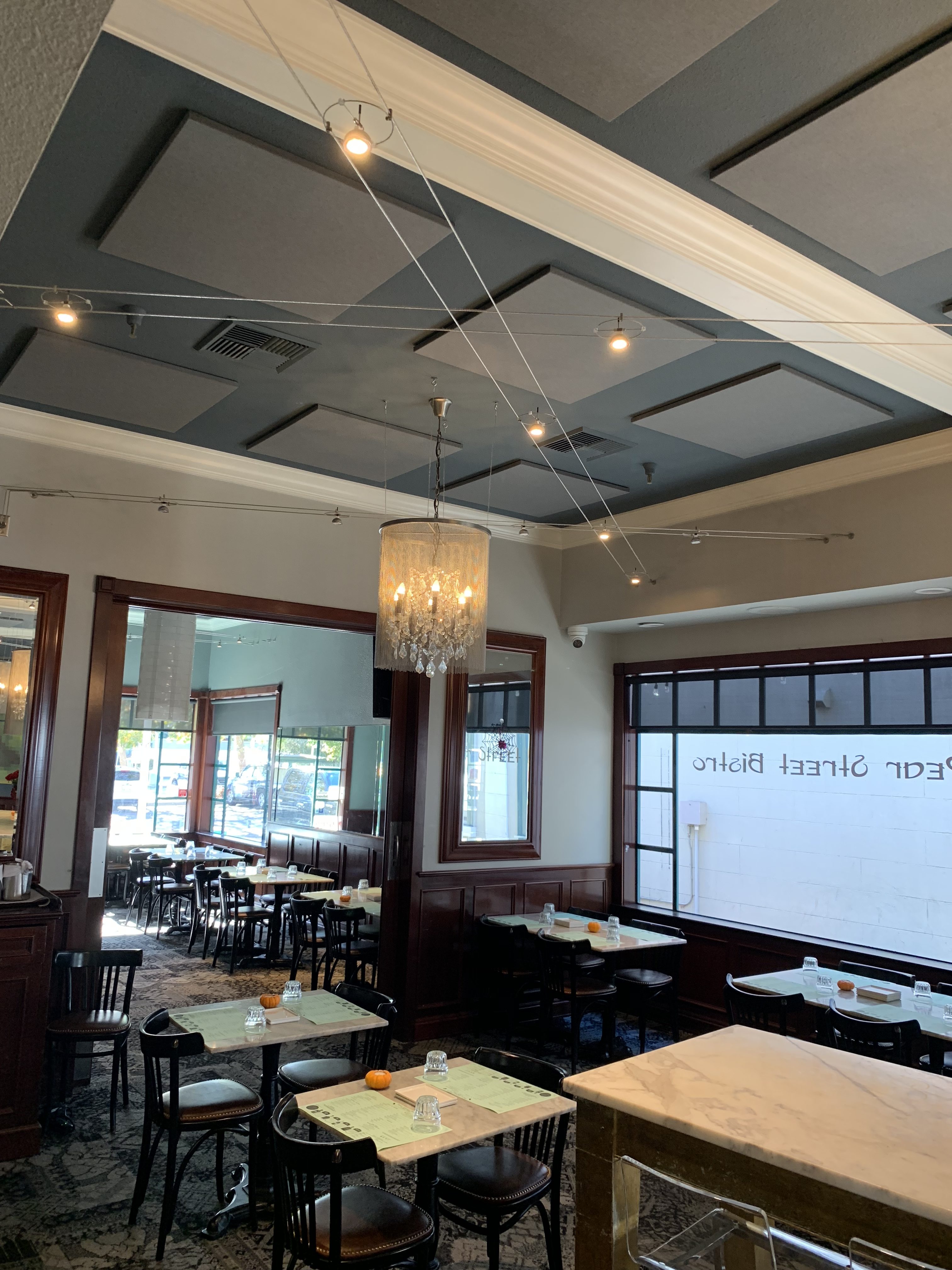 Are You Quarantined?
So many of us are isolated in our living spaces, with less freedom to move and roam about.   An increase in stress levels can develop, generating the need for ease in isolation – combatting noise transmitting through common wall or common floor/ceiling assembly systems.   If you are suffering from loud neighboring rooms in your dwelling, you do have options!   The sound barrier products offered here at NetWell Noise Control can mitigate up to 90% of the noise bleeding straight through your common surface.   Click below and discover your treatment!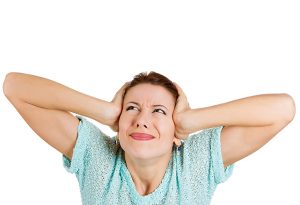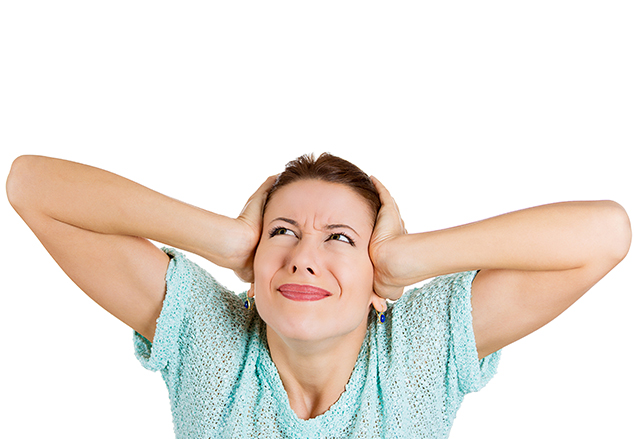 Floors
Walls
Ceilings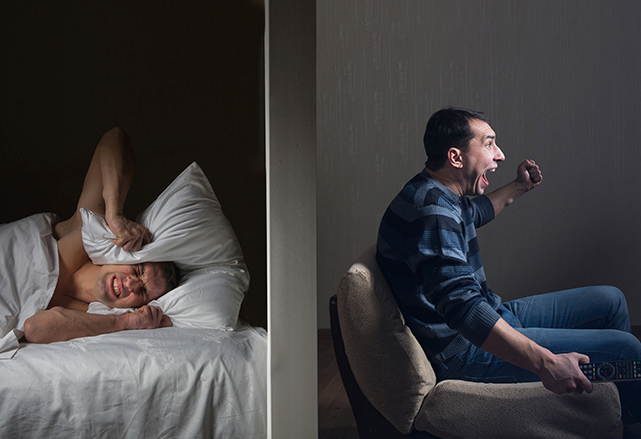 Social Distancing
Screening will become part of our new world order.   The social distancing.  No matter your venue, at work, worship, dining, classroom, gym, home, or at the movies, social distancing and screens will now set the new normal for us to adjust to.    Spacing ourselves 6′ apart on the beach is one thing, but in an office cubicle setting, or a restaurant, quite another.   NetWell Noise Control can help, with our free standing sound screens designed to help alleviate the stress of social distancing with your friends, neighbors, co-workers, worshipers or students.  We offer portable, user-friendly sound screens….transparent or diamond stitched blanket style custom sized.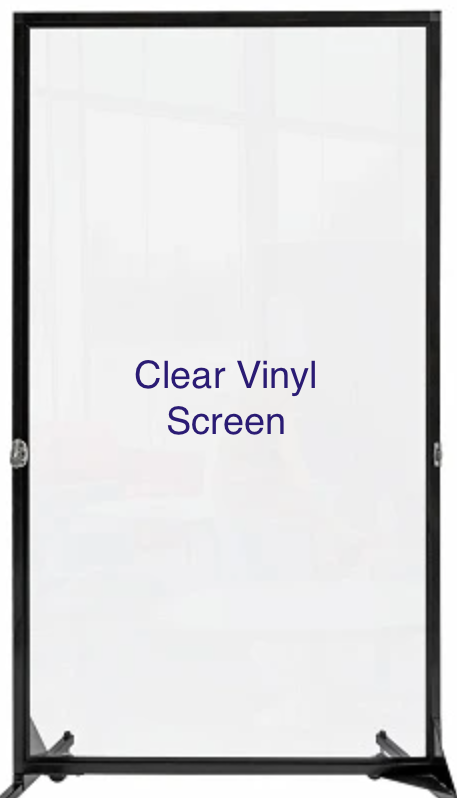 Transparent Screens
Solid Curtain Screens