About Your Noise
Radio and TV stations require premium sound quality for broadcasting. Controlling the echoes within the broadcast room happens when sound panels are introduced into space. Once the echoes are captured and converted from the studio with the sound panels, greater clarity to original sound is restored, and a crisp broadcast signal is produced. The key to the soundproofing a studio, the key to maximizing the quality of your broadcast signal, is to reduce and eliminate the echo.
Your Soundproofing Solution
The goal with generating premium acoustics within your Broadcast Studio is to lower your levels of ambient echo, which in turn, will generate great clarity to the original sound and a crisp quality to the broadcast signal. By lowering the level of echo with sound proof walls, the room will be restored to premium sound, and instantly generate into a more user-friendly studio for your broadcasting. Your unwanted sound wave reflections can be captured and converted out of your studio by introducing a set of sound panels into the studio, wall or ceiling mounted. We will coach you along with regard to panel selection, panel thickness, panel quantities, and give you the freedom to place as you wish within your space. Once your sound panels are installed, the acoustics within your studio will be great. Control your echo.
Questions?  1-800-638-9355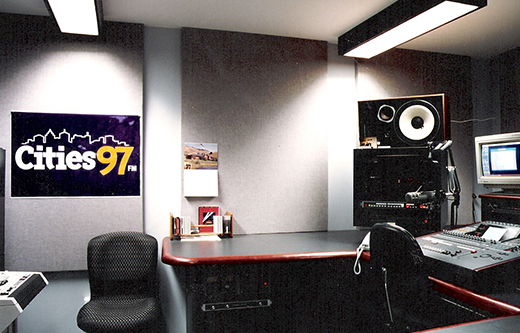 Featured Sound Panel Option
Fabric Panels are the most popular product option for a studio treatment. The acoustic panels combine to deliver the absorption coefficients you need to generate the intended sound values back. They can be flush mounted to perimeter wall or ceiling surfaces, or suspend from your ceiling as a floating "cloud". Regardless of where you place the panels, the sound values will be picked up so long as you do not under treat the space. Use the Room Analysis button below to submit your room's dimensions, and we will define the coverage amounts you will need based on your room size.
See Fabric Panel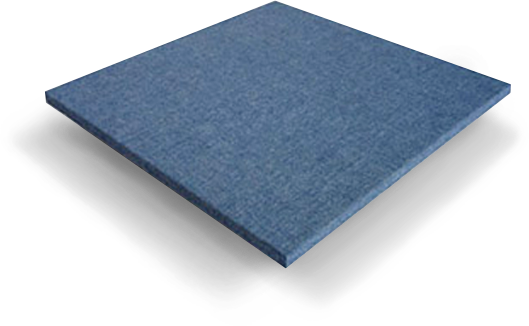 Related Product Options
There are a couple of popular alternatives for retrofitting your Broadcast Studio with sound panels. One option would be to switch the treatment out for a set of acoustic Pyramid foam panels.   These are class A fire rated sound panels that are just as effective as the Fabric Panels at controlling your sound quality.  Easy to apply, quick to ship, and class A fire rated.   Another popular choice is to suspend a set of acoustic VET Baffles from your ceiling to produce the same absorption coefficients, and the same level of premium sound quality as a wall mount sound panel system would
Why We Love The Fabric Panel
Fabric Panels are durable, decorative, portable sound panels that combine to produce the absorption coefficients your studio will need to generate the sound values back you are hoping for.  These sound panels are Class A fire rated, easy to self-install, and are available in 60 color options.
Questions?  1-800-638-9355
See Fabric Panel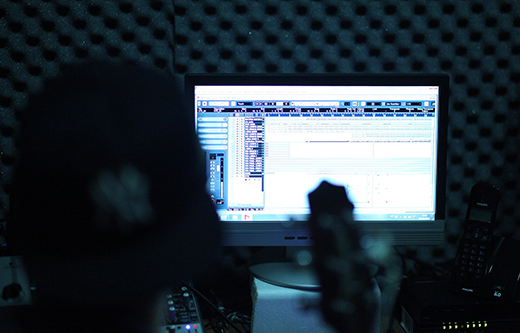 Your Four Steps to Quiet:

Measure Your Room
We need the cubic footage of your space. Measure your room's length, width, and height.

Submit Room Analysis
Use the button at the top or bottom of this page to submit your room's dimensions.

Approve the Quote
We will define the framework for your treatment and submit back your quote for approval.

Self Install
Your sound panels will drop ship to your doorstep.  Our treatments are cost effective, and designed for self-installation.
Case Studies
We invite you to visit our Case Studies library for an array of sound panel treatments that represent recent NetWell projects. After 25 years of experience in the sound panel business, the goal on our end is replication. We will deliver the same sound values back for your studio that countless others enjoy who came before you.
See Case Studies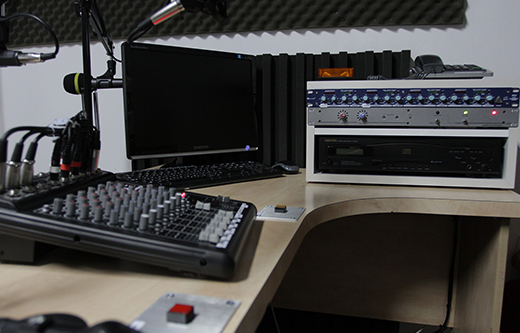 Sign Up for StartSmart
StartSmart
NetWell offers unique insights into cost control mechanisms available to you for your upcoming soundproofing project. This popular email course is called StartSmart, and is enjoyed by many of our new clients. Controlling your noise is our goal, but doing it cost effectively is too. Sign up today!