Soundproof Foam Ceiling Tiles
Trim Tiles  are 2'x2′ square melamine foam ceiling tiles  trimmed to serve as glue on ceiling tiles for sound control in a room with a finished ceiling.   These acoustical Trim Tiles are glue on tiles that do not rest in a grid system, but  apply direct  as finished trim foam ceiling tiles.
These    glue on sound panels are made available in white or gray. Can be  sprayed painted any desired color with latex paint.
Questions?  Call 1-800-638-9355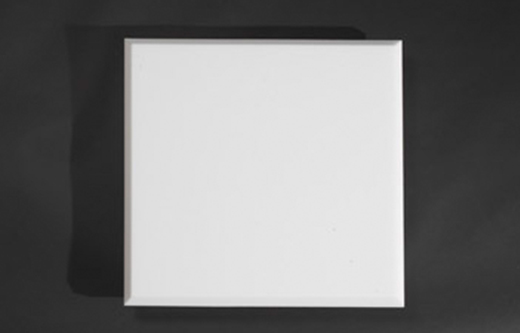 Glue On Ceiling Tiles
Trim Tiles are 2'x2′ glue on ceiling tiles.   Be sure to let us know that you intend to glue trim soundproof foam ceiling tiles to a flat finished surface, as opposed to resting tiles in a grid system.   We will cut the 1/4″ lip off around each piece, but still bevel the perimeter of each piece to create a nice distinct visual effect as you butt seam these pieces gluing them up to the ceiling.   The standard Trim Tile is just 1″ thick, which negates our ability to cut the bevel patterns into the face of the material, but if you want the bevel patterns, we can bump the thickness up to the thicker version, and still make them available as a glue on rather than a drop-in tile.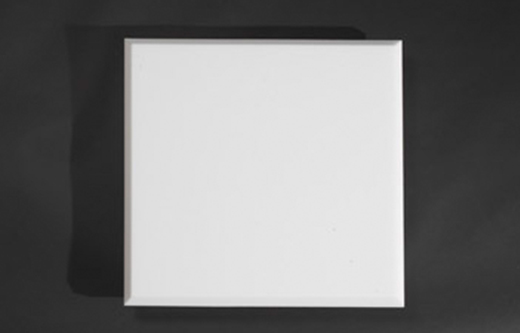 Pricing
Soundproof glue on Trim Tiles are sold for $30 per 2'x2' panel.   For questions related to your treatment, contact our help desk at 1-800-638-9355.   Orders can be placed by phone or online using the link at the top of this page.
DIME Tiles
Trim Tiles are a thinner version of our standard DIME Acoustic Ceiling Tiles, which is cut from the same melamine foam but is a thicker panel designed to drop into an existing grid.  If you want the DIME Tiles, but don't have room for a grid system, call our help desk.  We can cut the thicker version of the panel for you with a glue-on application.
See DIME Tiles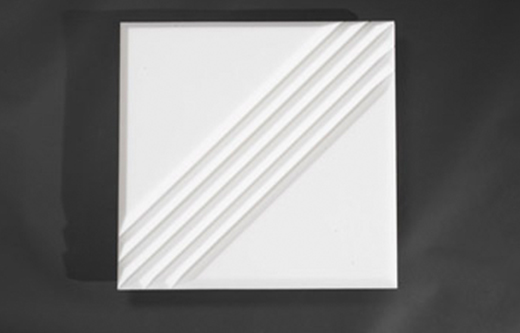 Tips & Techniques
Our Case Studies Library rotates a variety of recent soundproofing projects for our clients to check out as they ponder their soundproofing options.   These images and their testimonials go along way in helping guide our clients when making final choices on panels, colors, design and panel placement.  Be sure to check us out!
Questions?  Call 1-800-638-9355
See Case Studies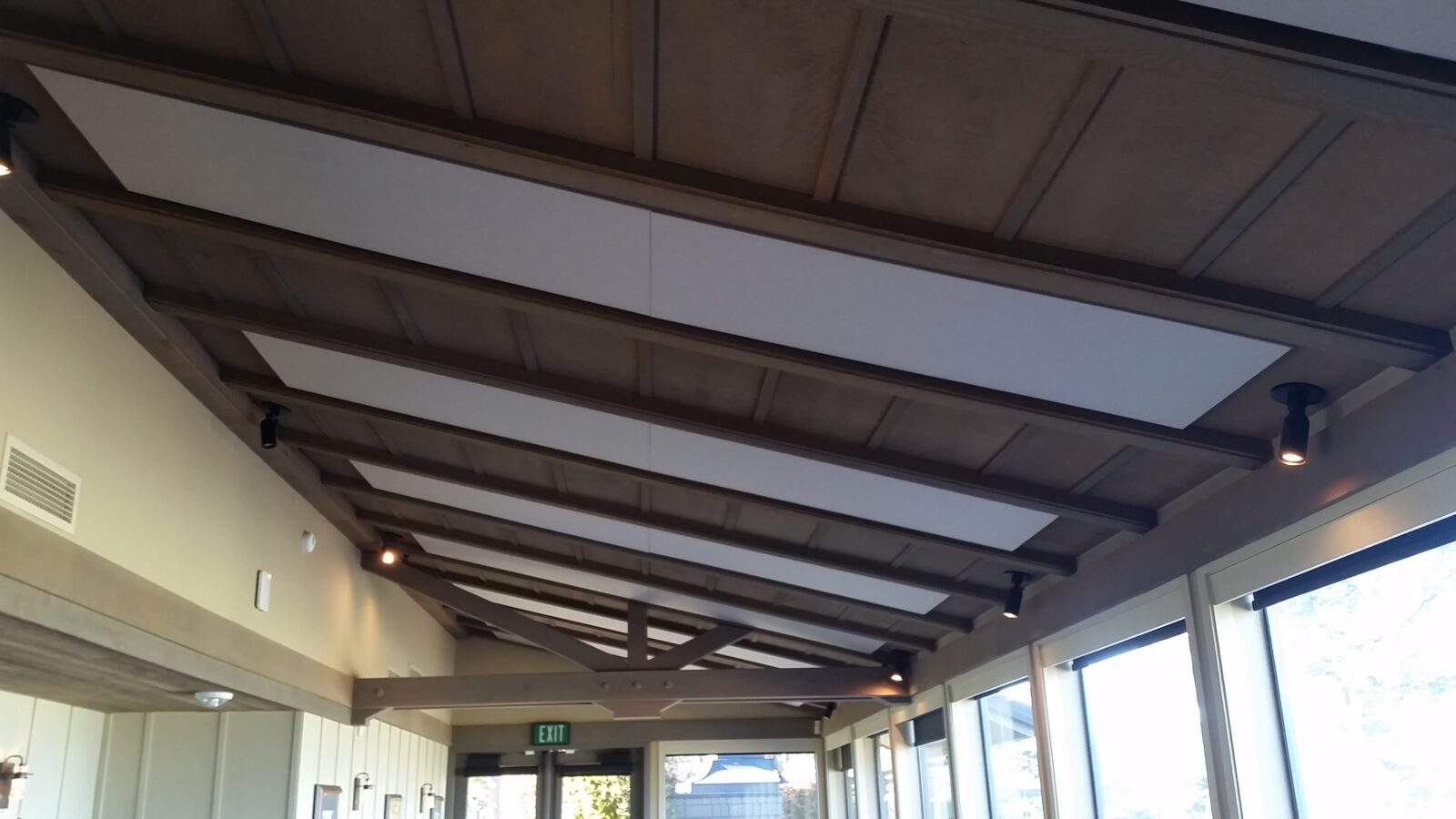 Test Results
Spec Sheet
Glue on Trim Tiles are class A fire rated and approved for use anywhere.
* Test results available upon request
Shipping & Installation
TRIM Tiles will be boxed up and drop shipped to your project site via Fedex or common carrier depending on the size of your order.    Once they deliver, carefully inspect the shipment for any damage that may have occurred in transit and sign for as such with your driver.   The TRIM Tiles are designed to simply glue to your finished ceiling surface with standard silicone adhesive.
Shipping/Receiving
Terms & Conditions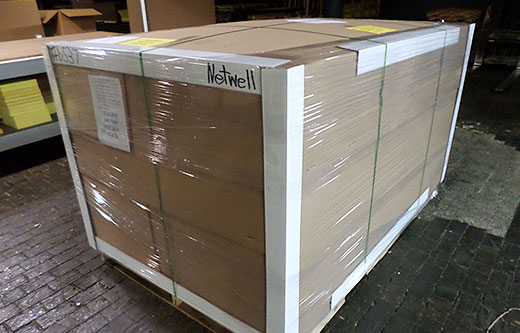 Trim Tiles:  FAQs
What are the Trim Tiles made of?
Trim Tiles are made of class A fire rated melamine foam.   This is the glue on version of our Ceiling Tiles, whereas the DIME Tiles are the thicker version that drop into an existing ceiling grid system.   Both products made from class A fire rated melamine foam, and work great to convert echoes from your room to restore your space to premium sound quality.
How do the Trim Tiles install?
Trim Tiles are acoustic ceiling tiles that are designed to glue direct to a dry, flat, finished surface in your ceiling such as drywall or plywood.    Use a silicone based adhesive to adhere directly to the surface, and cover 100% of your ceiling with these sound panels.
How well do they work controlling echoes?
The Trim Tiles are thinner than the DIME Tiles.   Therefore they sacrifice a portion of their values back, but still work great to absorb on average between 50-80% of the unwanted echoes in your room.    Results will vary per soundproofing project based on a set of variables that include frequency of the noise, impact versus constant noise, leakage, reflectivity of the other perimeter walls and flooring surfaces, accuracy of any testing sound meter, and so on.
Is this my best option for soundproofing my room?
That depends on how harsh your noise is, and what the other sound panel options might work best for your setup.   For a review of your soundproofing treatment and to confirm the best overall strategy for reducing the echoes in your room, call our help desk at 1-800-638-9355.
How do I order soundproofing glue on Trim Tiles?
Trim Tiles can be ordered right here on this page, or by phone to 1-800-638-9355.   Allow 3-4 weeks to deliver.