Corner Bass Traps
TigerTraps are corner sound panels cut from our Fabric Panels. They are designed to serve as corner bass traps to capture sound wave reflections that gather energy in the corners of a squared off room.
Questions?  Call 1-800-638-9355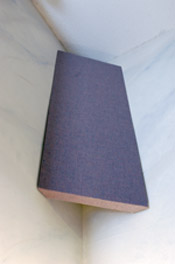 Corner Treatments
Loud unwelcome low bass reverberating tones cluster in corners of recording studios, music rooms, home theaters and a variety of other music venues.    TigerTraps are corner bass traps or acoustic panels designed to combat and absorb these low bass frequencies for soundproofing a room.   These decorative corner bass traps  deliver sound control over the bass tones in your room,  triggering the acoustical balance you seek.   Available in 60 colors, these corner mounted  acoustical panels  are available in 4′ or  6′ heights measuring 18″ wide with beveled angles cut to the backside of each TigerTrap  for a flush recess mount into the corners for your room.
See Color Chart
Order Color Swatches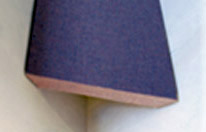 Pricing
TigerTraps are priced as shown in this table.   For questions related to your sound panel project, call our help desk at 1-800-638-9355.   Orders can be placed by phone or online using the link above.   These corner bass traps are recommended for all 4 corners of your music room.

Complete Your Treatment
TigerTraps target the reduction of low bass sound wave reverberations that tend to collect in the corners of a squared off room.    We recommend they be installed in all 4 corners of your room for maximum effect.     Note that these corner  bass traps alone will not produce the sound values you are seeking, they are meant to compliment a full Fabric Panel treatment to your perimeter wall or ceiling surfaces.   Do not rely on these TigerTraps alone to tune your room.
See Fabric Panels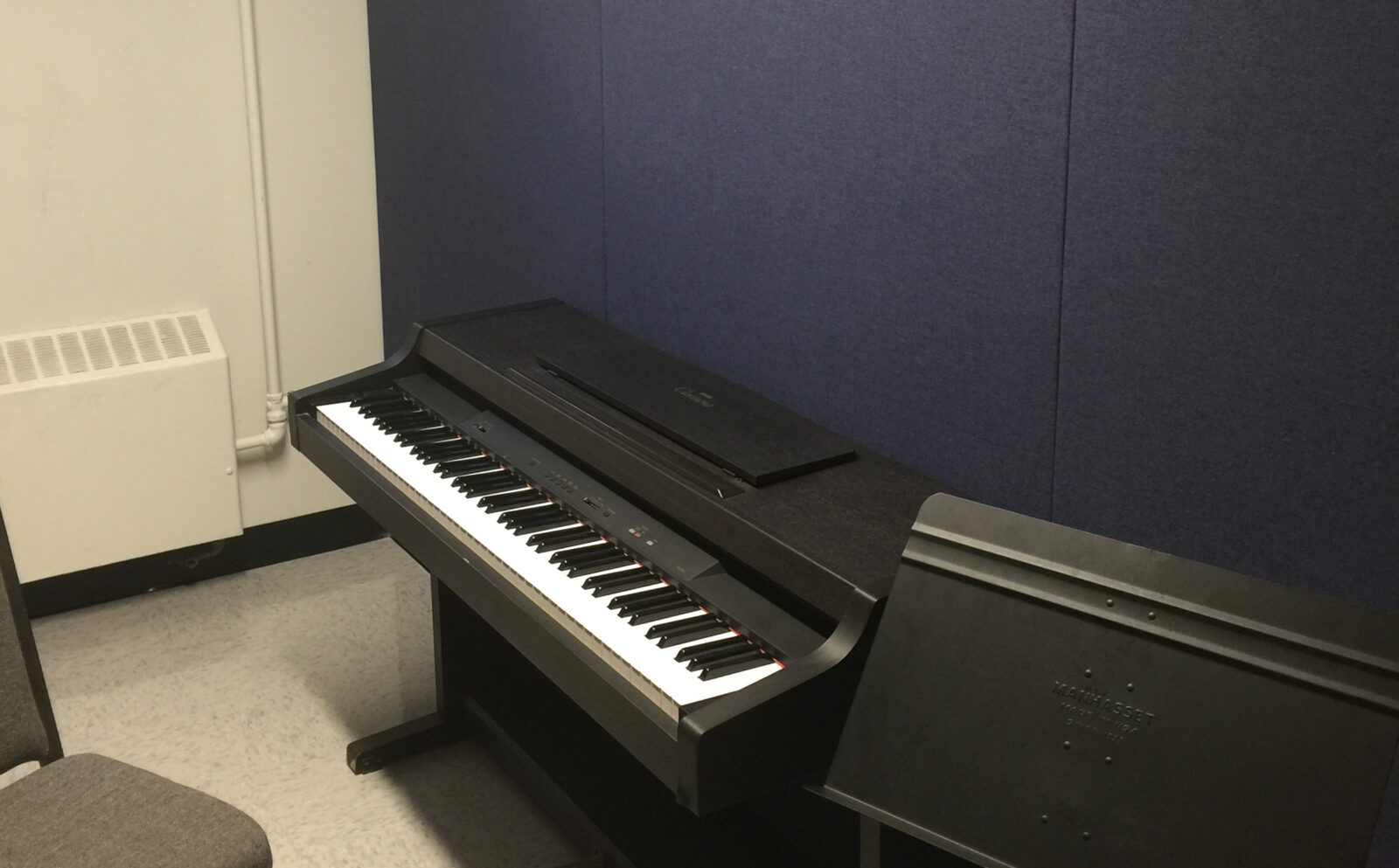 Tips & Techniques
For a variety of sound panel projects to observe for ideas on design, placement and color, we encourage our clients to visit our Case Studies library to help them gain a better visual for their upcoming sound panel treatment.
Questions?  Call 1-800-638-9355
See Case Studies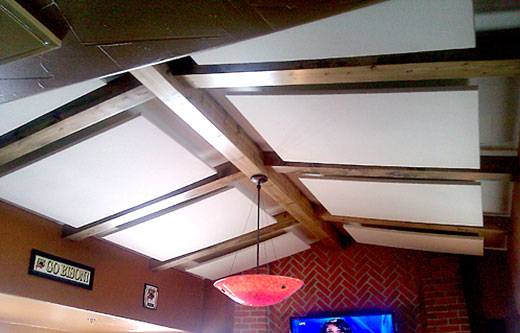 Sound Test Results
Frequency
2"
.22
.81
1.24
1.30
1.21
1.16
1.15
Spec Sheet
This product is class A fire rated and approved for use in any public venue.
* Test results available upon request
Shipping & Installation
TigerTraps will be packaged carefully with your full Fabric Panel order, edge protected, boxed, shrunk wrap on a pallet, and drop shipped to your project site.   Care should be given to inspect your order for any damage in transit that you should sign for before the driver leaves.   Once you unpack the boxes, the TigerTraps can be flush mounted to the corners of your room using the mechanical lips we will ship with your order.
Shipping/Receiving
Terms & Conditions