Sound Baffles for Industrial Noise Control
QB Baffles are 2″ thick fiberglass baffles cut to the standard size of 48″ wide x 24″ tall, although custom sizes are also available. These acoustical baffles are made from a fiberglass core encapsulated in a vinyl cloth cover. The sound baffles are then run through a stitching machine, the edges are bound, and grommets are punched into these sound absorption baffles at the two corners for vertical suspension. Ideal for controlling unwanted sound reflections in large industrial settings where soundproof ceiling treatments help control decibel level exposure. We also offer a fiber-free version, called our QB-FF Baffle, where the fiberglass core is replaced with Willtec melamine acoustic foam. The QB-FF is often used in sensitive manufacturing environments where fiber-free products should be utilized.
Questions?  Call 1-800-638-9355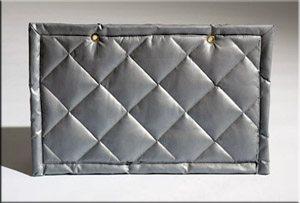 Industrial Sound Baffles Reduce Noise Exposure
QB Baffles are a member of a larger family of acoustical blankets offered by NetWell Noise Control. QB Blankets are the extension in size to the QB Baffle, where blanket sections up to 25' tall can suspend against perimeter walls in your factory, while the QB Baffles suspend overhead. Also to note, the QBS Barrier Blankets can be used as an enclosure around the noise-infested area to deaden directional sound.
See QB Blankets
See QBS Blankets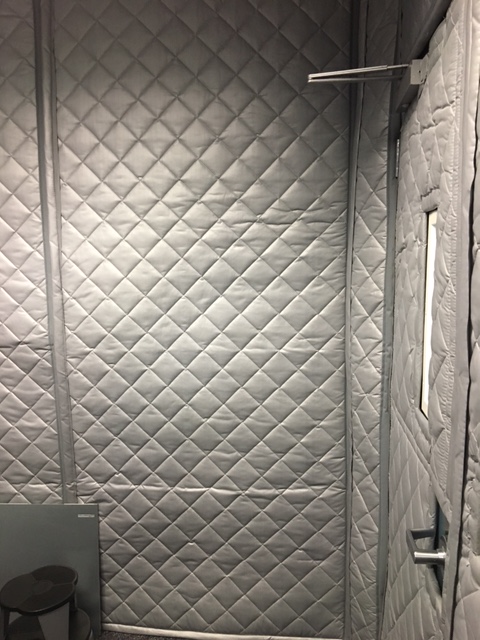 Pricing for Industrial Acoustic Baffles
QB Baffles are priced at $58 each for a 4' wide x 2' tall baffle.
QB-FF Baffles are priced at $90 each for a 4′ wide x 2′ tall baffle.
Orders can be called into our sales desk at 1-800-638-9355 or purchased online using the link below.
Alternative NetWell Sound Baffle Options
Note that NetWell offers a variety of sound baffle options, including the most popular which is called a VET Baffle. These sound baffles perform to the same values as the QB Baffle but are a less expensive product to produce. Passing these savings on to our clients, the VET Baffles are about half the price of our QB Baffles.
See VET Baffle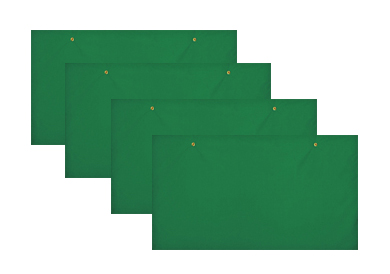 Tips & Techniques
QB Baffles are designed to suspend vertically from your ceiling in rows and columns spread out across he expanse of your room. The key to the values you are seeking rest in placing the right amount of baffles into your space. Be sure to check with NetWell or submit a Room Analysis to get the number right.
Questions?  Call 1-800-638-9355
See Case Studies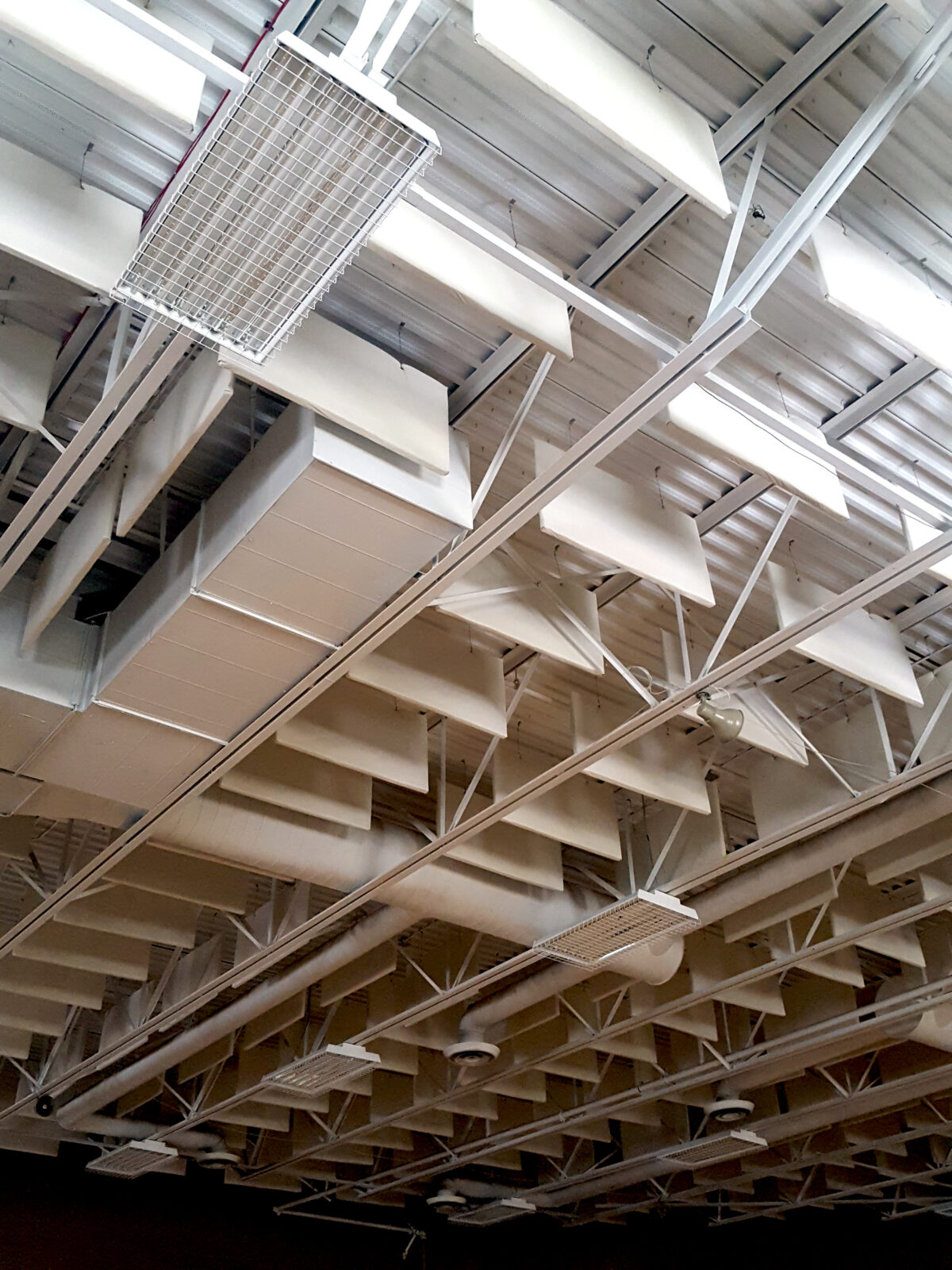 Sound Test Results
Octave Band Frequency (Hz)
Hz
125
250
500
1k
2k
4k
Sabins
2"
.91
6.07
8.25
8.88
6.65
5.58
7.45
Spec Sheet
This product is class A fire rated and approved for use in any public venue.
* Test results available upon request
Shipping
QB Baffles will be boxed and shrunk wrap on a pallet to ship via common carrier to your project site. For questions related to your upcoming soundproofing treatment, contact our help desk at 1-800-638-9355.
Shipping/Receiving
Terms & Conditions