Noise in Nurseries and Daycares
Nurseries and daycares take great care to keep children safe, happy and healthy during their stay. One key to the success of good daycare is to ensure that the room stays relatively calm and quiet throughout the day. If the noise in the room begins to spike, voices can raise and generate levels of discomfort in the room. This can have a wearing effect on both the kids and the staff. The key to soundproofing a nursery or daycare space is to better control the ambient echoes in the room which in turn will produce a more user-friendly space.
Questions?  Call 1-800-638-9355
How to Soundproof Your Nursery Room
To soundproof a Nursery, a series of Fabric Panels can be introduced into the space. Wall or ceiling mounted, these acoustic panels will combine to capture and convert the echoes out of the room, which in turn will deliver back greater clarity to original sound. As the background noise in the room drops, the voices of the children scale back to acceptable levels, which in turn, increases the clarity to original sound and a lower level of crowd noise in the room. The kids are more comfortable, and so is your staff, as premium sound quality is restored to your space. The key to the sound panel success is to ensure that you introduce the right amount of material. Use the Room Analysis button at the top or bottom of this page to feed us your room size, and in turn, we will report back your panel count and quote your project.
Questions?  Call 1-800-638-9355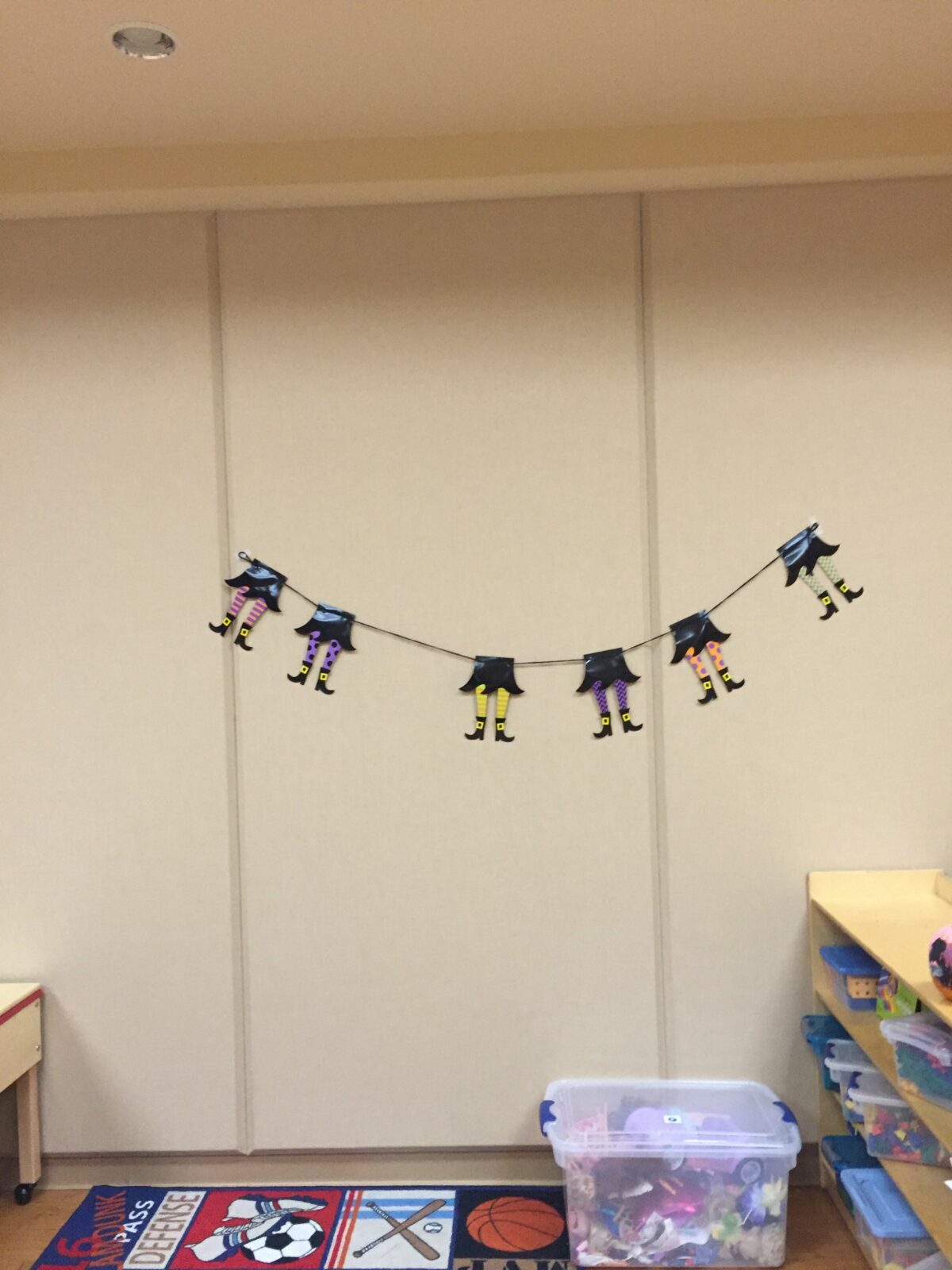 Choosing the Right Sound Panels for Your Nursery
The most popular sound panel option for controlling the noise in your Nursery is our Fabric Panels. These are cloth wrapped sound panels that can be surface mounted to your perimeter wall or ceiling surfaces as you wish. They will combine to capture the echoes and restore your room to premium sound. The Fabric Panels are class A fire rated and easy to self –install. They are portable, durable, highly absorptive, and available in 60 color options. Step one in your journey is to submit your Room Analysis so that in turn we can quote the Fabric Panel count and cost back to you.
Questions?  Call 1-800-638-9355
See Fabric Panels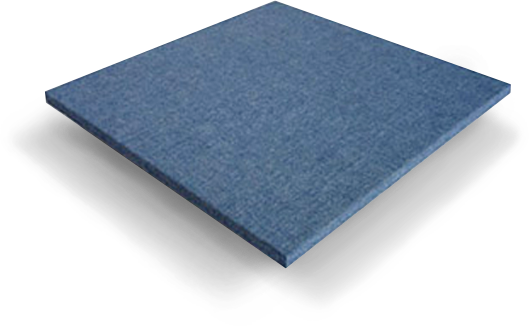 Create Tack-able Bulletin Boards
One popular upgrade to the Fabric Panels is our FabricTack Panels, which can double as tack-able bulletin boards. This sound panel option will allow you to tack up projects that your kids make, as well as seasonal messages, calendars, events and announcements. The panels can be placed as you wish throughout your space, again the goal is to ensure that you do not under-treat the room.   Remember, loud kids does not mean you have to have a loud room!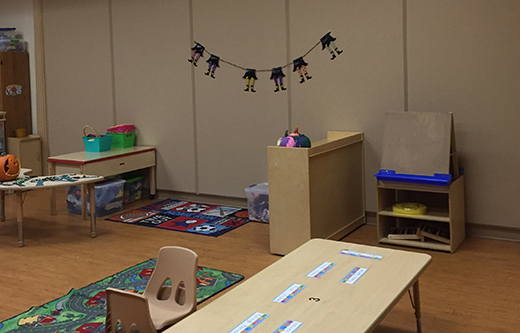 See FabricTack Panels
Why Fabric Panels Work for Nurseries
These colorful acoustic Fabric Panels are super popular with our clients. This is our #1 selling sound panel system stretching back over the past 25 years. The panels are easy to work with, easy to self-install, they are portable, durable, class A fire rated, colorful, and work great together at capturing those echoes and making your Nursery sound great.
Questions?  Call 1-800-638-9355
See Fabric Panel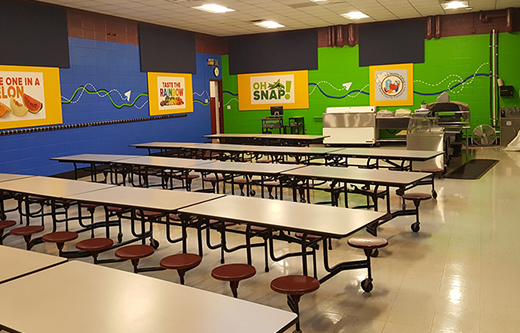 Four Steps to Quiet Your Nursery:

Measure Your Nursery
We need the cubic footage of your space. Measure your room's length, width, and height.

Submit Room Analysis
Use the button at the top or bottom of this page to submit your room's dimensions.

Approve the Quote
We will define the framework for your treatment and submit back your quote for approval.

Self Install
Your sound panels will drop ship to your doorstep.  Our treatments are cost effective, and designed for self-installation.
Case Studies
Our Case Studies Library is popular with our new clients. Take the time to surf through the variety of sound panel treatments from recent NetWell projects, and take note of the panel styles, layouts and testimonials from our long list of satisfied clients.
See Case Studies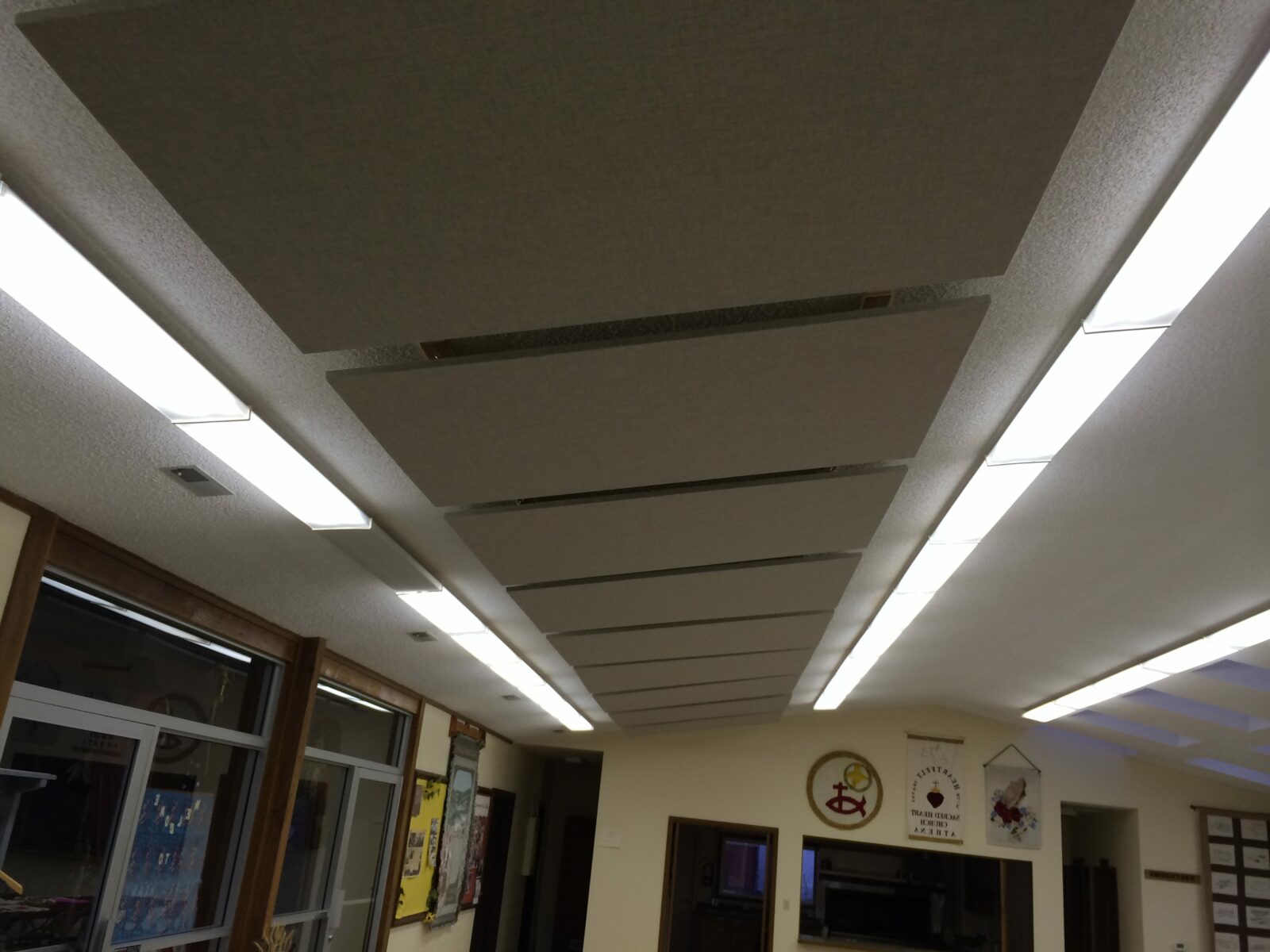 Most Commonly Asked Questions
How to Design a New Nursery for Premium Sound Quality
When soundproofing a nursery, the goal is to first isolate the room in order to prevent sound from traveling through the walls. Wall soundproofing treatments are available for new builds, remodels and existing finished surfaces. Once the room is properly protected from excess noise, you can further control the acoustics by introducing a set of wall or ceiling mounted sound panels.
How to Soundproof an Existing Nursery
You can retrofit an existing nursery with a set of acoustic soundproofing panels to capture echoes and lower noise exposure for kids and staff. Sound panels can be mounted to the wall or ceiling to produce premium sound quality and comfort.
How Noise Levels in a Nursery Can Pose a Health Hazard for Children
While excessive exposure to noise will cause harm to people of any age, it is especially harmful to children. A loud nursery environment can trigger unhealthy levels of stress and anxiety, so great care should be taken in controlling noise levels.
How a Loud Nursery Can Lower Membership Levels
Nurseries that have been properly treated for noise control will benefit greatly when concerned parents compare their options. It's important to learn how to soundproof a nursery, since it will set your nursery apart from those who choose to go without it.
How a Loud Nursery Produces Turnover and Absenteeism Among Staff
Extended exposure to unwelcome nursery noise can create an unhappy staff. The employees that you have invested time and money in, who are likely terrific with kids, will be driven away from their jobs, leading to turnover, absenteeism and a decrease in work quality, as well as adding to the expense of replacement training. When you soundproof your nursery, you protect the long-term viability of your business.
How to Keep Nursery Noise from Bleeding Into Adjoining Spaces
Sound panel layering systems can be placed onto existing walls, effectively blocking up to 90% of transmitted sound waves. The soundproofing treatment includes layering dB-Bloc onto your existing walls, then lining the treatment with a horizontal set of channel systems. A new layer of drywall is then attached. This wall soundproofing treatment introduces the technique of adding "density" and "disconnection" to an existing wall surface. We expand on this idea in our Wall Soundproofing section on our website.
How Sound Panels Can Be Used to Lower Noise Levels in a Nursery Setting
Without soundproofing a nursery, the children's voices will carry and rebound inside the room, elevating noise exposure to uncomfortable levels. By placing sound panels in a nursery, you can absorb the unwelcome echoes that are spiking your noise levels. The lower levels of noise will help quiet and comfort the children.
How Sound Panels in a Nursery Can Double as Bulletin Boards
Sound panels sized up to 4'x10' can be placed lower on your perimeter wall surfaces. A thin membrane is added to the face of the raw material prior to being wrapped in cloth the color of your choice. This membrane allows your soundproofing panels to double as bulletin boards, where seasonal messages and art projects can hang.
How to Calculate Coverage Amounts for Nursery Sound Panels
Coverage amounts will vary depending on the size of your nursery. Use our Room Analysis tool to submit your dimensions, and we will calculate your sound panel count and give you a quote on your project. Panel placement is irrelevant as long as the proper amount of sound panels are placed inside the room. These decorative Fabric Panels will create premium sound quality in your nursery.
What Are the Benefits of Using NetWell's Sound Panels in a Nursery?
By soundproofing your nursery, the children will be more calm and comfortable, and the parents will be appreciative of your efforts to create a favorable environment. Your staff will also be more appreciative, which will create lower levels of absenteeism and turnover. Overall, knowing how to soundproof a nursery is an investment in the success of your company.
Sign Up for StartSmart
StartSmart
For clients concerned about controlling the costs for their upcoming sound proofing project, we built a simple email series called StartSmart. This is a free tool built for our clients, designed to cover a variety of topics related to curbing the excessive costs of completing a successful soundproofing project. Super popular, sign up today!