Soundproofing Barrier Panels
All of our acoustic panels are designed to "absorb" echoes within a room to lower the level of background noise and make the room sound better. However, most acoustic panels do little to combat sound bleeding through the wall to an adjoining room. The one exception to this rule is our FabricBloc soundproofing panel.  These are a hybrid sound absorbing wall panel that combines to both "block" noise from bleeding through your common wall to the adjoining room, as well as "absorb" echoes reflecting back off the wall into your same room. FabricBloc panels are constructed by sandwiching a layer of our dB-Bloc between two 1″ thick Fabric Panels. The resulting panel is 2-1/8″ thick.
Questions?  Call 1-800-638-9355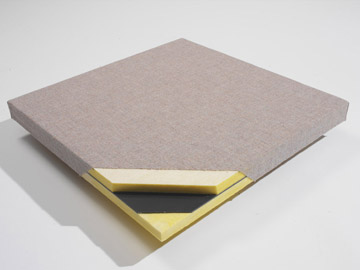 The Right Solution
The goal with FabricBloc Panels is to isolate one room's noise from an adjacent room without needing to re-drywall the surface.  FabricBloc soundproofing panels can easily be affixed to any existing finished surface, or be recessed into any new build or remodel project where sound isolation is a must.
These sound absorbing wall panels are available in 44 color options, and we will cut them to match the cavity size of your common wall surface. Care should be given to cover 100% of the common sound barrier wall, or the noise will bleed around it and through to the next room over.   Color chart listed below.  Free color swatches upon request!

See Color Chart
Order Color Swatches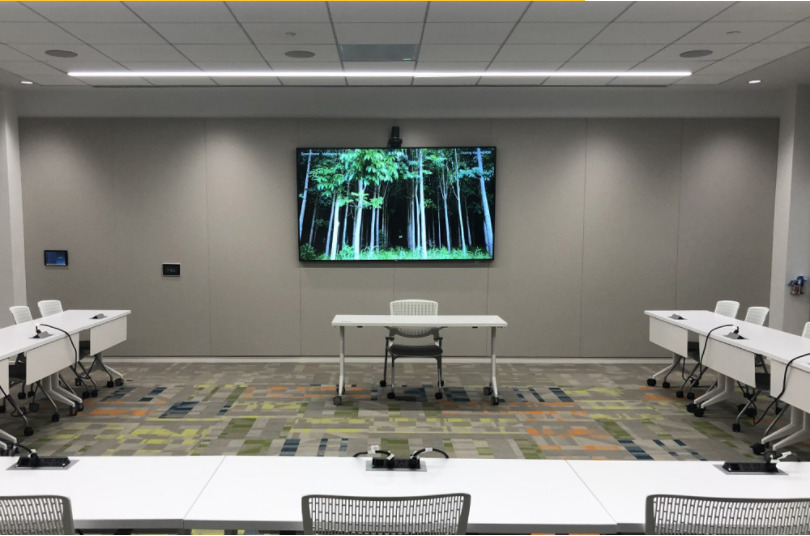 Pricing
The FabricBloc Panel pricing shown here reflects our standard size panel options.  Note that you can have us cut the panels to any size required for your treatment, and we will average the panel cost up to the next nearest price point.   All FabricBloc soundproofing panels are shipped with square edges that are not resin hardened.

Questions?  Call 1-800-638-9355
Size
Unit Price
Thickness
Case Studies
NetWell rotates a variety of colorful sound panel treatments through our Case Studies Library.   These soundproofing applications showcase the variety of panel styles, colors, and designs our panels are known for.  Be sure to check them out!
See Case Studies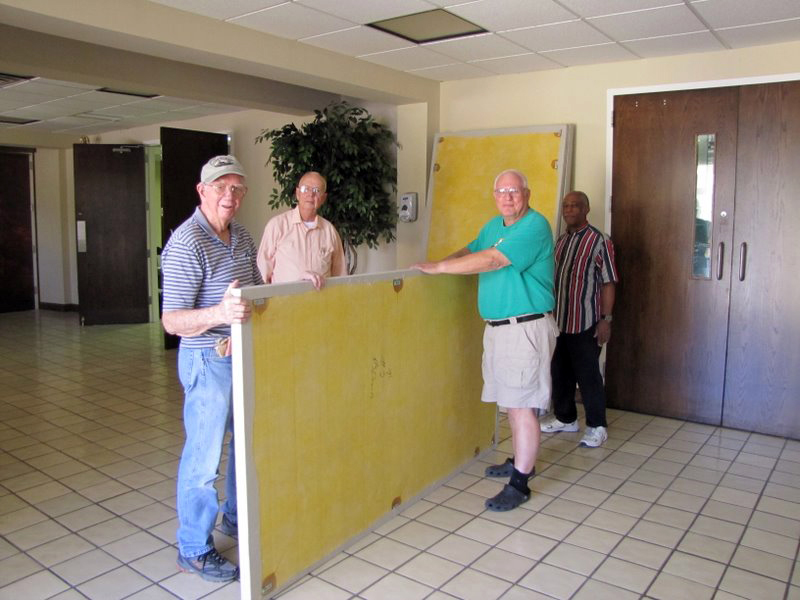 Tips & Techniques
The purpose for the FabricBloc Panel treatment is to provide sound isolation between two rooms without having to anchor the dB-Bloc layering sequence with new drywall to your common surface.   But some clients end up opting for the dB-Bloc treatment anyways due to price points.
Questions?  Call 1-800-638-9355
See dB-Bloc Treatment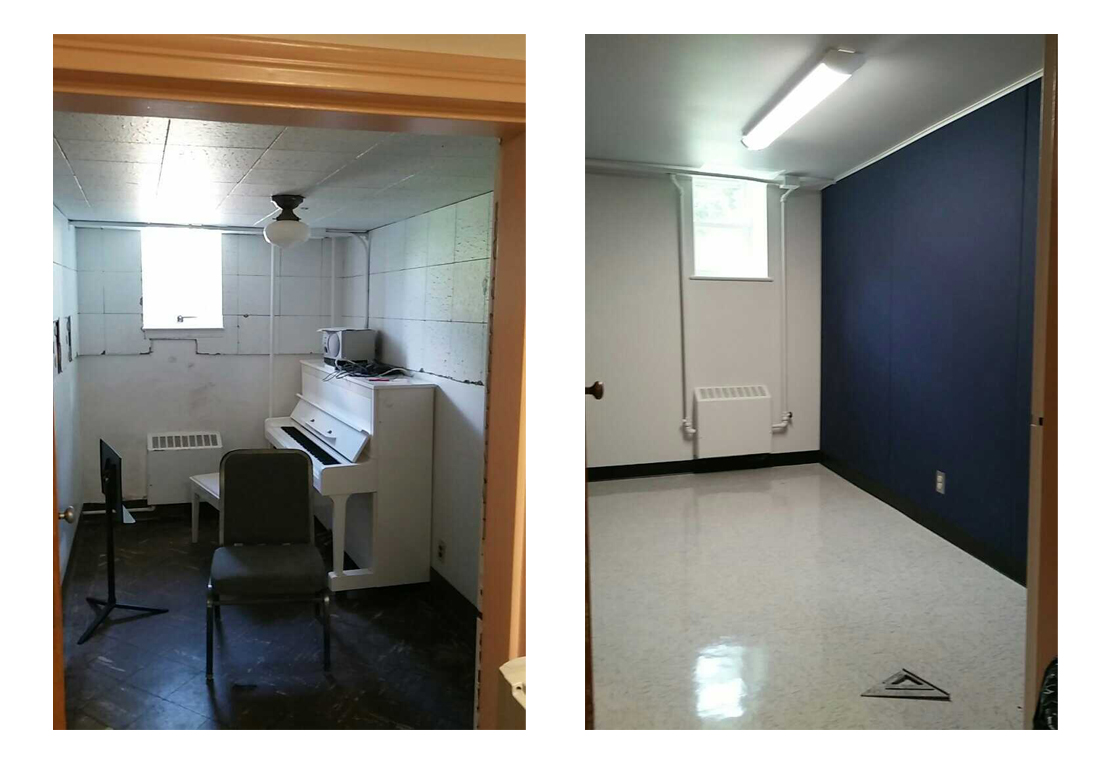 Sound Test Results
Frequency
2-1/8" Thick
125
250
500
1000
2000
4000
NRC
STC
NRC
.22
.81
1.24
1.30
1.21
1.16
1.15
2-1/8" Thick
125
250
500
1000
2-1/8" Thick
2000
4000
NRC
STC
Installation and Shipping
FabricBloc Panels will ship with a set of mechanical clips that can be used to easily anchor them into your common wall assembly.   The clips are to be used in conjunction with industrial strength adhesives to help create a strong bond between the panel and your wall.  These sound barrier panels will be heavy.  You need the density in order to combat the sound bleed.   They will be carefully packaged and edge protected, shrunk wrapped on pallets and shipped to your project site.  Be sure to inspect the order upon delivery and sign for anything that may appear to have been damaged in transit.
Shipping/Receiving
Terms & Conditions