Soundproofing Ceiling Caps
Ceiling Caps are Sound Barriers that rest atop existing ceiling tiles for deadening noise that bleeds through a drop grid ceiling tile system.  Soundproof Ceiling Caps are a dense, weighted insulation plate system designed to simply lay on top of existing ceiling tiles and help block noise bleeding in and out of a room through the plenum of a drop grid ceiling tile system.
The Ceiling Caps are cut into 2'x2′ or 2'x4′ panels depending on the profile of your tile system and simply rest atop your existing ceiling tiles to help soundproof your space and prevent sound transmission through the plenum space. Available in two options: CC-1 or CC-2, as seen in the adjacent image.
Questions?  Call 1-800-638-9355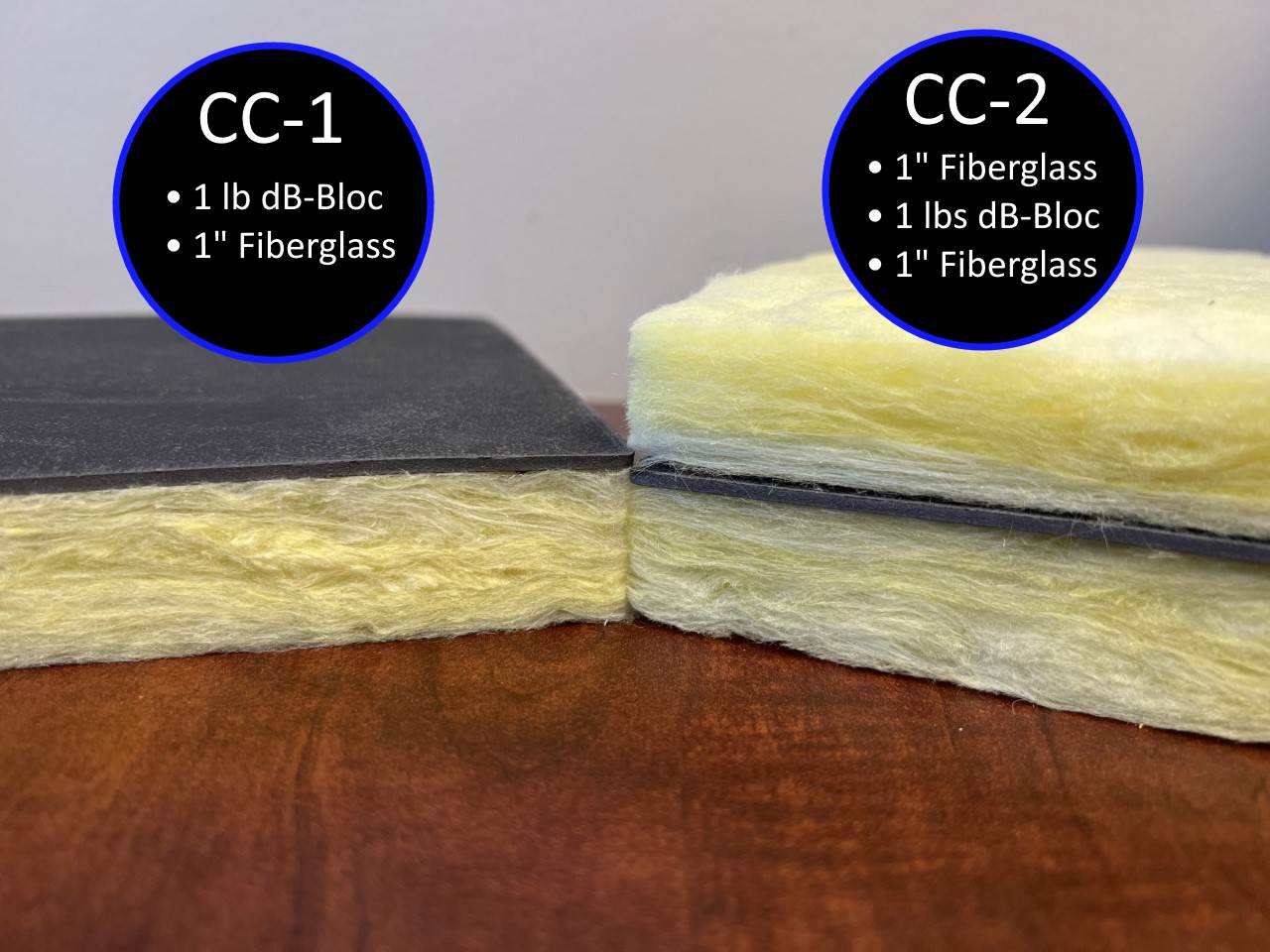 Plenum Space and Noise

Simply rest these Soundproofing Ceiling Caps atop your existing ceiling tiles to help combat the bleed of noise in or out through your drop grid ceiling tile system.   We will cut them to either a 2'x2′ or 2'x4′ dimension to match your tile size, and ship them to your project site.   Please note that our Ceiling Caps are more than 1# per square foot, which delivers the density you need to combat the noise bleed.   But the density may require additional reinforcement to your grid system prior to their installation.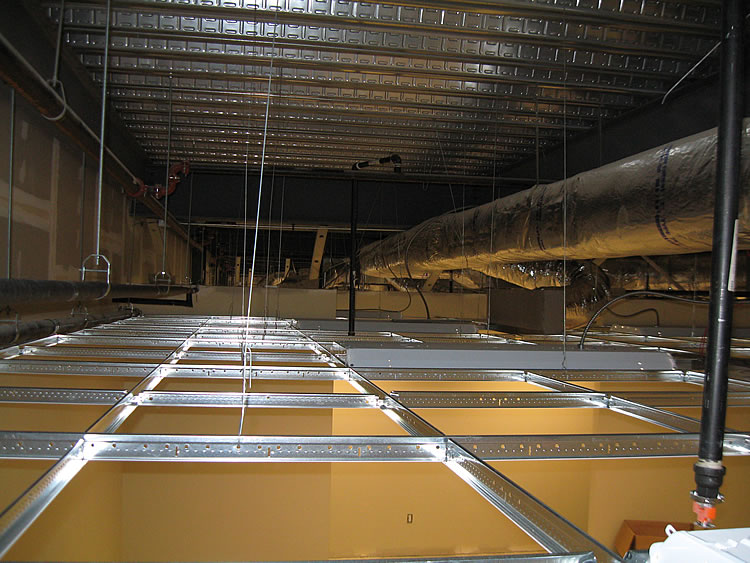 CC-1 Pricing
What is CC-1? 1 lb psf loaded vinyl bonded to 1″ acoustic fiberglass.
CC-1 Ceiling Caps are used to eliminate acoustic flanking paths through ceiling plenums. This model is primarily used when the sound source is located inside of a room and you are looking to reduce the amount of noise escaping out of the room, into the ceiling plenum above.
Order by Phone
Questions?
CC-2 Pricing
What is CC-2? 1 lb psf loaded vinyl bonded between two layers of 1″ acoustic fiberglass. The additional layer provides greater acoustical performance.
CC-2 Ceiling Caps are are typically used when looking to prevent sound from entering a room and the source of the sound is located above the acoustical ceiling grid system. This model can also be used in the same manner as the CC-1 when stronger sound attenuation is required.
Order by Phone
Questions?
Light Shrouds
NetWell also offers acoustic Light Shrouds, which are oversized ceiling caps made in two sizes: 30″ x 30″ or 30" x 54". We cut slits into the 4 corners allowing them to rest atop fluorescent light fixtures in order to minimize leakage points.
Questions or would like to place an order?
Give us a call at 1-800-638-9355
Order by Phone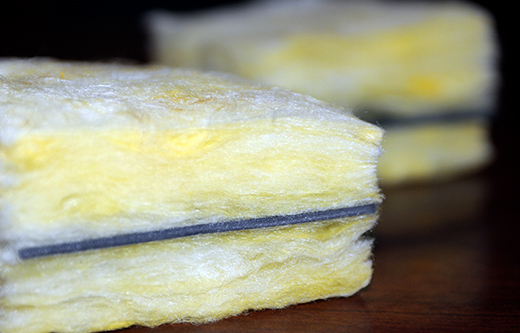 Finished Ceilings
For some clients, replacing a ceiling grid system with a finished drywall ceiling is a more favorable option.    Here, we switch the sound barrier treatment out, and introduce a layering sequence to your ceiling, featuring our popular sound barrier membrane called dB-Bloc.
See Finished Ceiling Treatment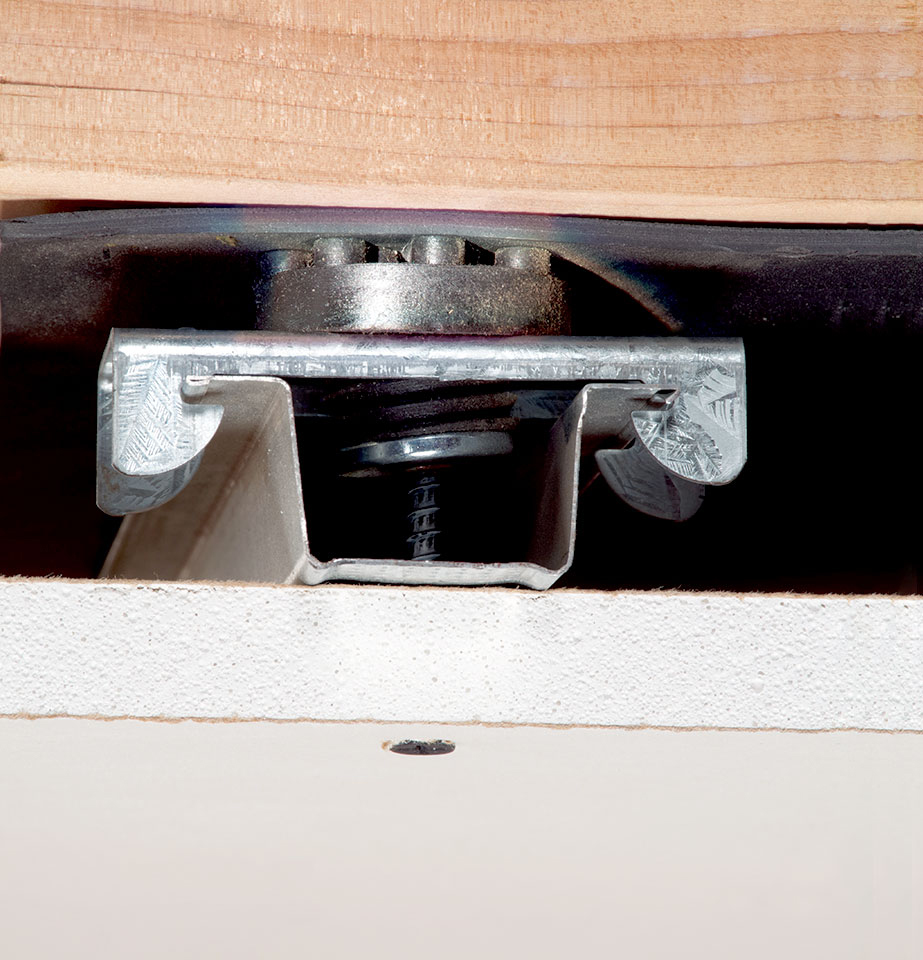 Check Your Grid Supports
Ceiling Caps are designed to simply rest on top of your existing ceiling tiles. Each weighs 1.2 (CC-1) and 1.4 (CC-2) lbs per square foot. Note that NetWell Noise Control will not be held responsible for any mis-installation of this product.  Clients must ensure their ceiling grid is properly reinforced so that the Ceiling Caps can rest safely atop your existing ceiling tiles.   Clients will often double up on the number of hangers used to support soundproofing Ceiling Caps installation.  For any questions related to the weight load of your grid system, check with your grid system supplier prior to the installation of the Ceiling Caps.
Questions?  Call 1-800-638-9355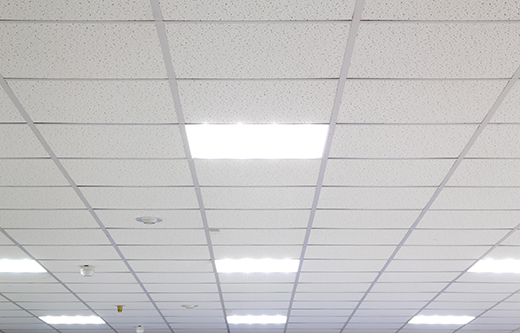 Sound Test Results
Octave Band Frequency (Hz)
125
250
500
1000
2000
4000
STC
CC-1
11
16
24
30
35
35
27
CC-2
12
16
27
40
44
43
29
Spec Sheet
This product is class A fire rated and approved for use in any public venue.
* Test results available upon request
Shipping & Installation
Soundproofing Ceiling Caps are fresh cut upon order, and require care in letting the lamination of the layers to properly dry before packaging and shipping.   This produces an average four-week window for turnaround time plus shipping.   The panels will drop ship on pallets direct to your project site.   At 1.2 (CC-1) & 1.4 (CC-2) lbs per square foot, the delivery will be weighted, so be sure you have the proper help in accepting the delivery and storing them prior to your installation.
Shipping/Receiving
Terms & Conditions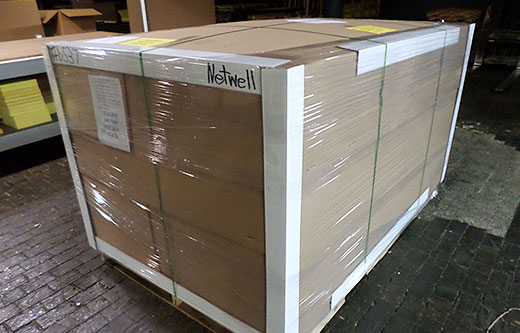 Before You Get Started…
NetWell prides itself on being a teaching website. Yes, our goal is to help you solve your noise issues, but just as important is to help you understand how to do it, and do so cost effectively. The support tools below are built for you to help you better understand the art of sound control. We look forward to working with you, and delivering back a more user-friendly space.