Sound Absorbing Panels
Welcome to our #1 selling acoustic sound panel system.  Fabric Acoustic Wall Panels are cloth wrapped sound absorbing wall panels designed to absorb unwelcome background noise inside your space, reducing the echoes, and delivering premium sound quality back to your room. Our sound absorbing acoustic panels are class A fire rated, decorative, durable, easy to self install, and ship with a set of clips that make it easy to self install your treatment.
Care must be given to net coverage amounts and panel thickness. Be sure to consult with NetWell on your project before ordering. Or submit a Room Analysis of your space so we can ensure the right amount of material is targeted for your sound absorbing treatment.
Questions?  Call 1-800-638-9355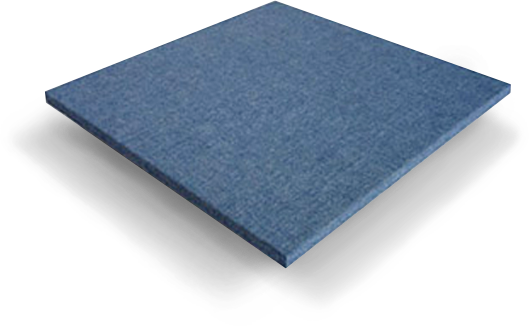 The Right Solution
Your acoustic Fabric Panel treatment will combine to capture the echoes in your room, reduce your background noise, and generate more control over the sound quality inside your room. Sound absorbing panels are designed to restore clarity to your original sound.   Ease in conversation, an easier listening environment, a healthy learning environment, a more productive work environment, lower crowd noise, and a host of other related acoustical benefits await your soundproofing project.  Fabric acoustic panels will generate a more user-friendly space by managing sound and absorbing unwanted echoes.  
These wall or ceiling mounted acoustic sound absorbing panels are available in 60 color options and are class A fire rated approved for use anywhere.   Color chart listed here, free color swatches available upon request!

For additional options be sure to view our entire line of sound absorbing panels.
See Color Chart
Order Color Swatches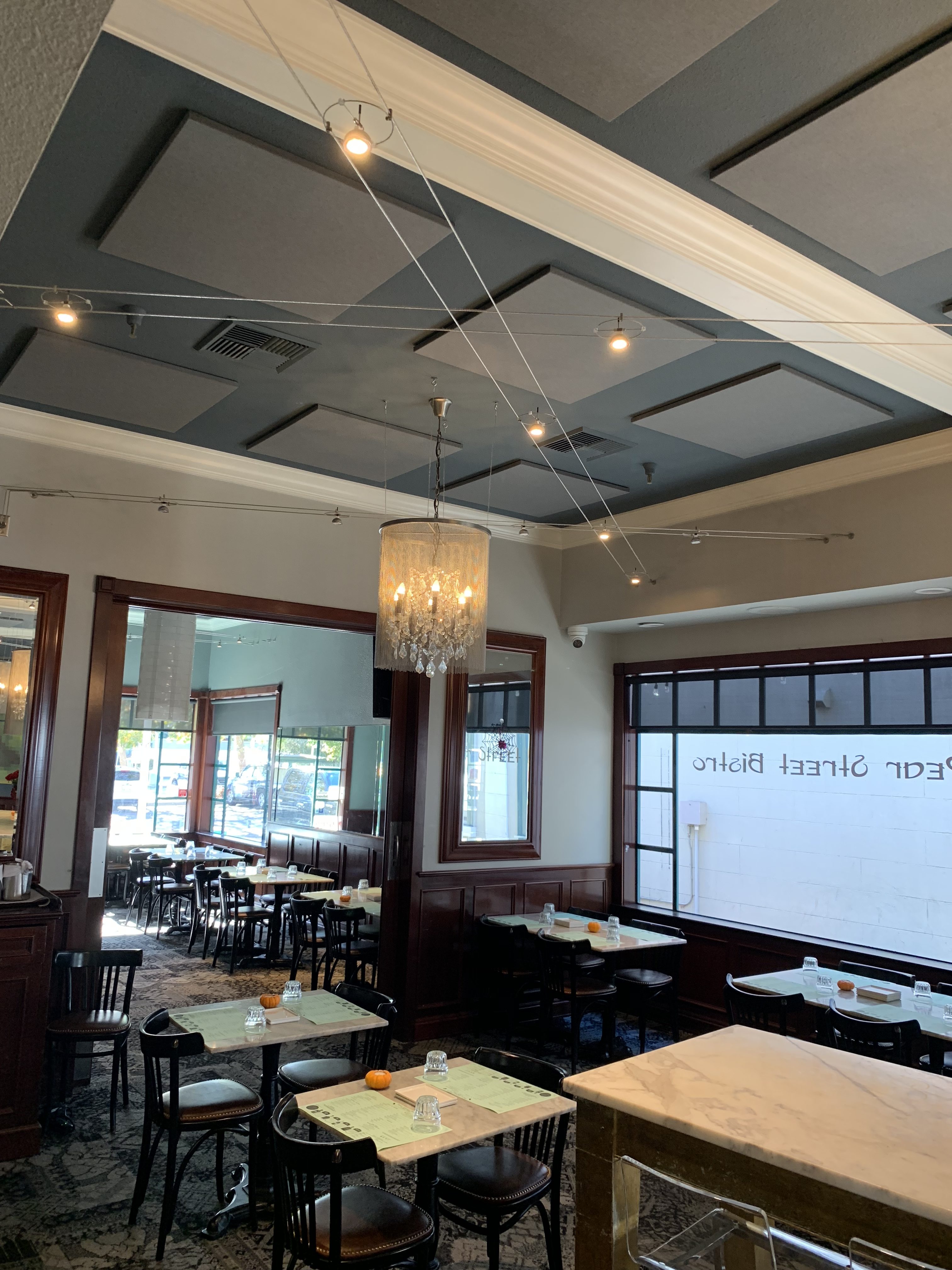 Unit Pricing
Acoustic Fabric Panels are priced based on panel dimension and thickness. If you have questions on how many sound absorbing panels you will need for proper coverage, please call our help desk at 1-800-638-9355 or submit a Room Analysis.
Acoustic sound panel prices shown here reflect natural square edge profile with impaling clips for mounting. Custom order options available. For any size not listed, average up to the nearest panel dimension to determine your price point.
Orders can be placed by phone to 1-800-638-9355 or online using the link to the left.
See Custom Order Options
Case Studies
NetWell prides itself on the sound solutions we have helped tens of thousands of satisfied clients reach before your upcoming soundproofing project surfaced.   Please take the time to review some of the more recent treatments of acoustic sound panels enjoyed by our clients who once suffered from your same level of unwelcome noise.
See Case Studies
See Installation Tips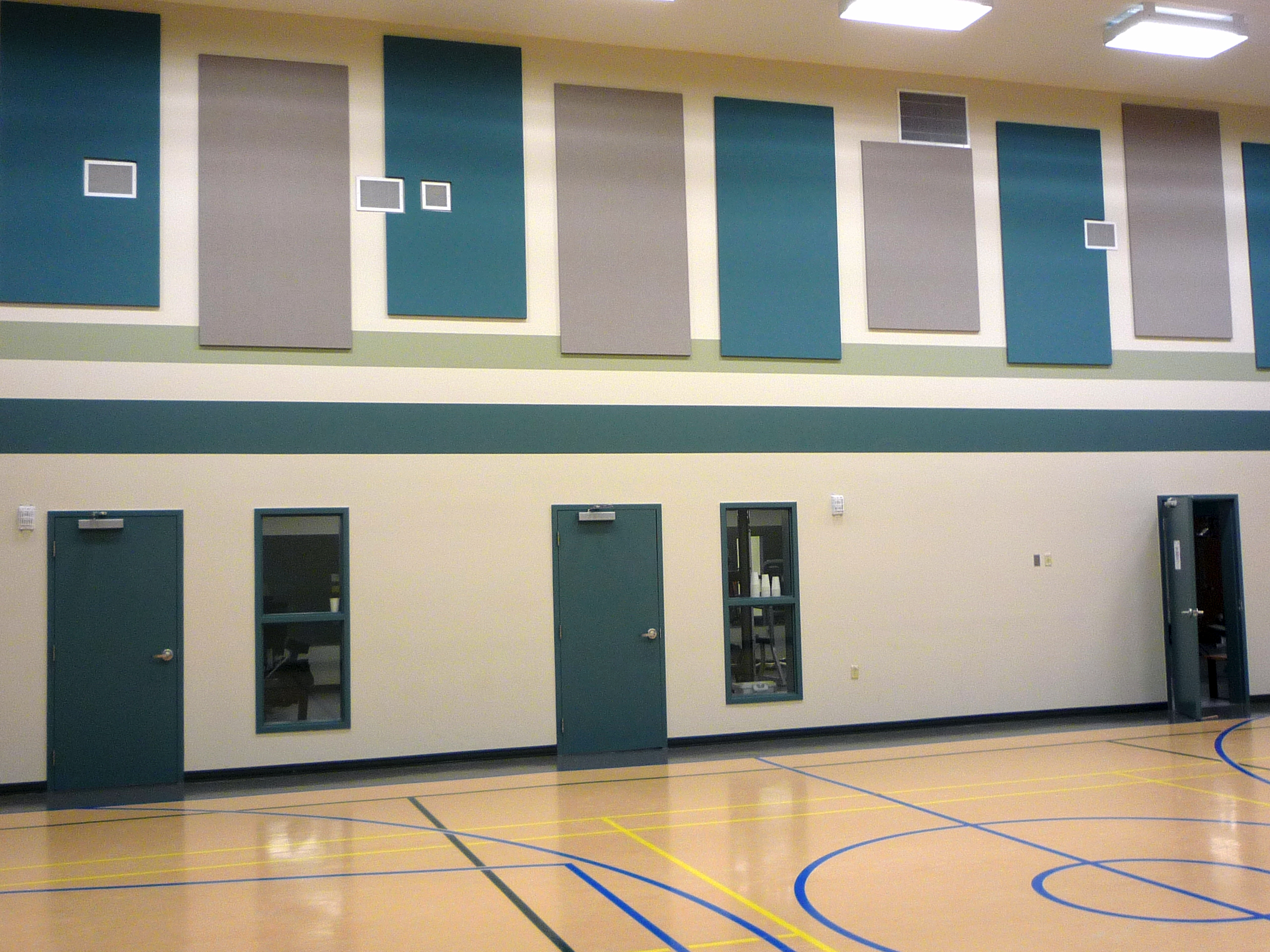 Related Products
NetWell offers two popular upgrades to our standard acoustic Fabric Panels treatments.  The first upgrade is to make some or all of your sound absorbing panels tackable, so they can double as bulletin boards.   These are called FabricTack Panels and are a popular choice for classrooms, cafeterias, nurseries, office settings and more.   The second upgrade is our designer sound panel series called PicturePanels.   These are acoustic sound panels that wrap in images, graphics, logos, artwork, photography and more to generate the ultimate visual presentation for your acoustic panel treatment.
To receive maximum value on your investment with any of our acoustic sound panels you must have the correct panel thickness and the right about of coverage.  For room's the host primarily human voice, opt for the 1" thick acoustic Fabric Panel.  For room's that host music, upgrade to the 2" thickness for stronger low base frequency sound absorption.
Questions?  Call 1-800-638-9355
See FabricTack Panels
See Picturepanels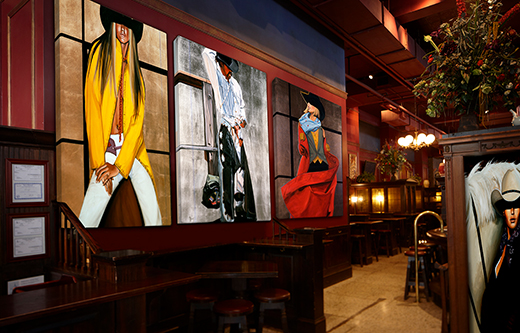 Sound Test Results
Octave Band Frequency (Hz)
1"
.14
.27
.80
1.11
1.14
1.14
.85
2"
.22
.81
1.24
1.30
1.21
1.16
1.15
Spec Sheet
This product is class A fire rated and approved for use in any public venue.
* Test results available upon request
Shipping Sound Panels
Fabric Panels will be bundled, wrapped, edge protected, and strapped to pallets in preparation for their shipment.  Care should be given upon accepting delivery to ensure that the freight carrier did their job and got your sound panels to you in perfect shape.   If you detect any issues related to damaged panels, be sure to sign for them as such with the driver before he leaves, and forward that signature on to our help desk.   
Shipping/Receiving
Terms & Conditions