Soundproof Ceiling Tiles
Granite Tiles are soundproof ceiling tiles that drop into an existing ceiling tile grid system, cut to a 2'x4' or a 2'x2' panel dimension, and available in 1″ or 2″ thickness. Each tile has a membrane layer of dB-Bloc to make soundproofing an existing ceiling effortless. This is a composite ceiling tile that both absorbs and blocks sound. The mass of the dB-Bloc is what gives the ceiling tile gives it the ability to combat sound bleed in and out of a room through a drop-grid ceiling tile system. These soundproof ceiling tiles look great, control the echoes within the room, and combat sound bleed through the ceiling.
Questions?  Call 1-800-638-9355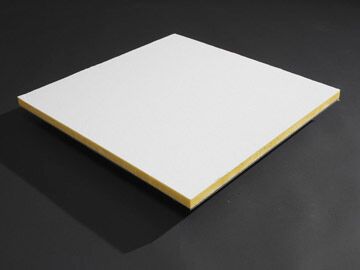 Soundproofing an Existing Ceiling

Standard commercial grade ceiling tiles are lightweight and do not block sound bleed into or out of the room through the ceiling.  For combating sound bleed from upstairs, or through an open plenum space between adjoining rooms you need soundproof ceiling tiles. By upgrading to Granite Tiles you will receive premium sound protection by placing a sound barrier cap over the room. The Granite Tiles are available in a variety of facings, adhered to 1″ or 2″ sound absorbing fiberglass, and a layer of dB-Bloc with an aluminized mylar foil adhered to its backside.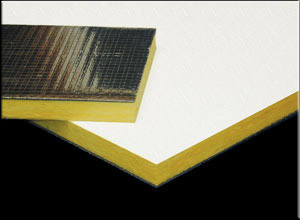 Pricing
Granite Ceiling Tiles with a standard white pebble-grain vinyl finish are priced as shown here.  Please contact us to get pricing for other finish options. Orders can be placed by phone at 1-800-638-9355 or online through our eStore.
2' x 2' || 1" thick
$50
$45
2' x 2' || 2" thick
$60
$54
2' x 4' || 1" thick
$92
$82
2' x 4' || 2" thick
$106
$97
Coverage
It is important to note that treatments with soundproof ceiling tiles need 100% coverage in order to minimize flanking paths that would otherwise harm your sound abatement efforts.  Your Granite Tiles should cover the full expanse of your ceiling in order to properly sound insulate the room.   To accommodate sprinkler heads, light fixtures, and for non-standard sized panels around the perimeter of the room, you can easily cut the Granite Tiles to size with a utility knife and straight edge.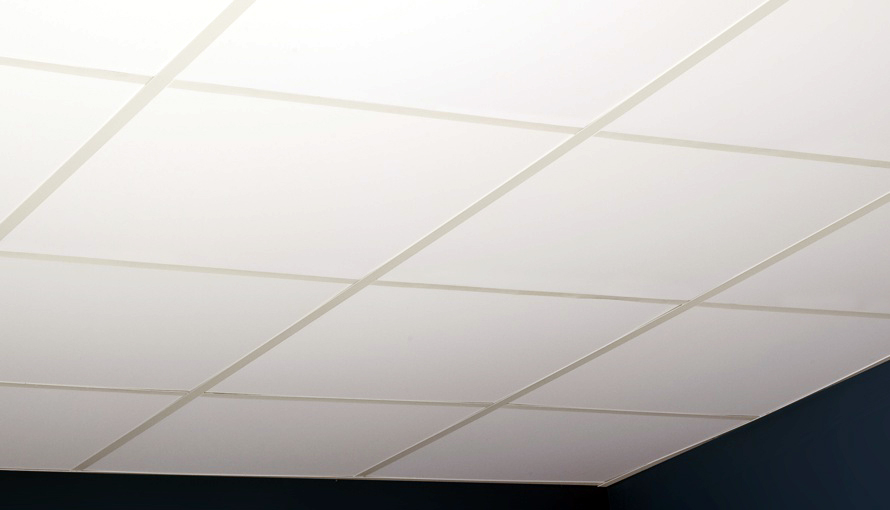 Existing Tiles?
If your starting point is an existing finished ceiling tile system, you do not need to replace your tiles with our Granite Tiles.   Instead, we offer the popular alternative to soundproofing your ceiling using Ceiling Caps.   These are sound barrier insulation plates that simply "rest" atop your existing ceiling tiles to offer the same level of density and sound protection that you would get with our Granite Tiles, and the Ceiling Caps are less expensive.   So if you already have a nice looking ceiling tile system, order the Ceiling Caps to deliver the sound protection you are seeking.
Questions?  Call 1-800-638-9355
See Ceiling Caps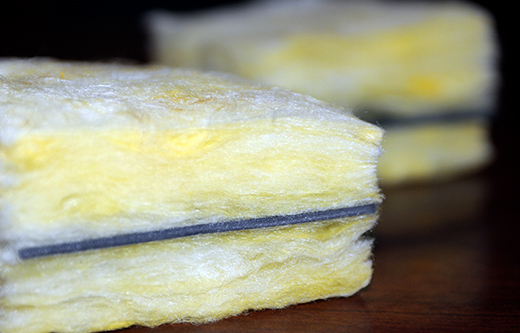 Sound Test Results
Octave Band Frequency (Hz)
Thick
125
250
500
1000
2000
4000
NRC
STC
1-1/8"
.14
.27
.80
1.11
1.14
1.14
.85
2-1/8"
.22
.81
1.24
1.30
1.21
1.14
1.15
Shipping and Installation
Granite Tiles will be packaged, boxed and shipped to your job site on a pallet to be delivered by common carrier.   If you have special arrangements for accepting deliveries at your location, be sure to let our help desk know.   Average production time is 3 weeks.
Shipping/Receiving
Terms & Conditions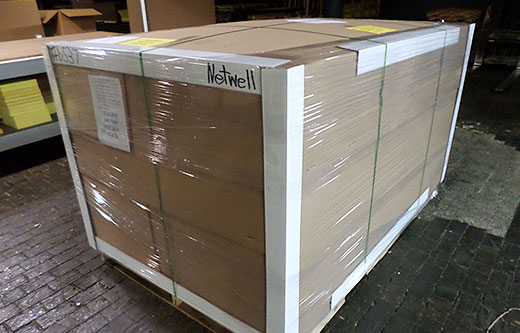 Your Room Analysis
NetWell prides itself on being a teaching website. Yes, our goal is to help you solve your noise issues, but just as important is to help you understand how to do it, and do so cost effectively. The support tools below are built for you to help you better understand the art of sound control. We look forward to working with you, and delivering back a more user-friendly space.