Portable Soundproofing
SoundScreens are portable versions of our QBV Sound Blankets. The sound barrier blankets are cut to suspend within a 54″ wide x 98″ tall tubular floor mounted framing system that comes with your order. These free standing, portable soundproofing panels are then able to interconnect via the vertical velcro edging sewn into each section. Your framing options include a stationary T-stand or caster wheels for portability.
Questions?  Call 1-800-638-9355
Sound Barrier Blankets
SoundScreens are portable soundproofing, floor mounted, noise barrier blankets dedicated to blocking directional sound.   Position combinations of these 4'x8′ acoustical blanket sections to combat industrial noise, construction noise, computer rack noise, or a variety of other noise infested spaces.  These self-standing SoundScreens are made from noise control blankets that can trigger up to 15-20 dB drops.  
Be sure to take a look at our other sound barrier blankets for all your soundproofing needs.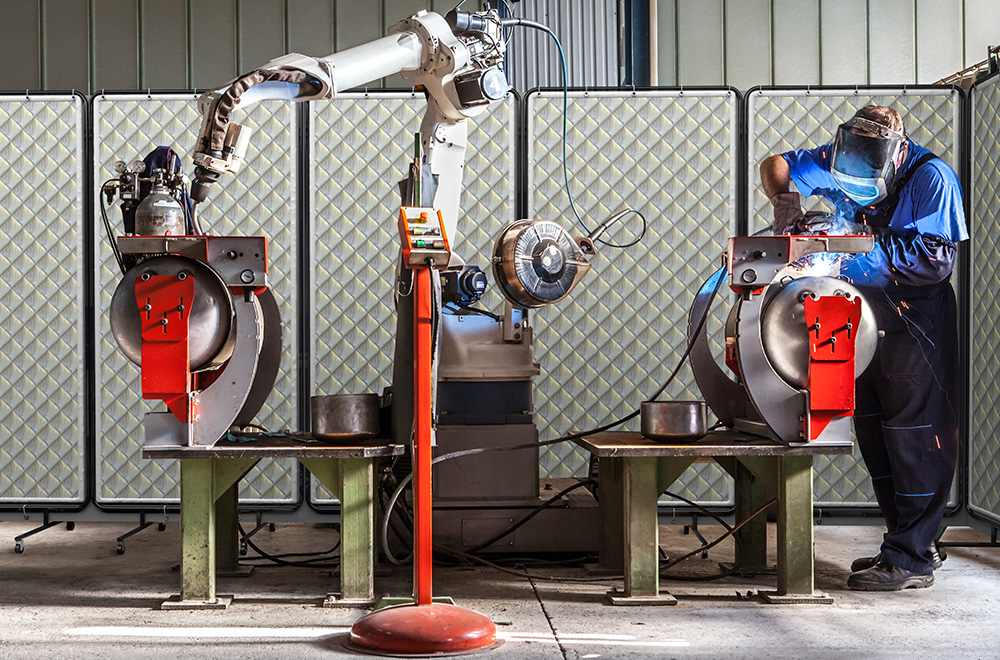 Pricing
SoundScreens are priced as shown and only available in a 54″ wide x 98″ tall dimension.   For questions related to your upcoming portable soundproofing needs, call our help desk at 1-800-638-9355.  Orders can be placed by phone or online using the link above.
4' wide x 8' tall
$700
$750
QBS Blankets
Note that our SoundScreens are pre-sized as a packaged kit to measuring 4' wide x 8' tall per section including the tubular framing system.   The QBS Blankets, however, can be cut up to 25' tall, and can hang from your ceiling or your own custom sized framing system, where the standard 4'x8' dimension of our SoundScreens won't work for your particular application. 
See QBS Blankets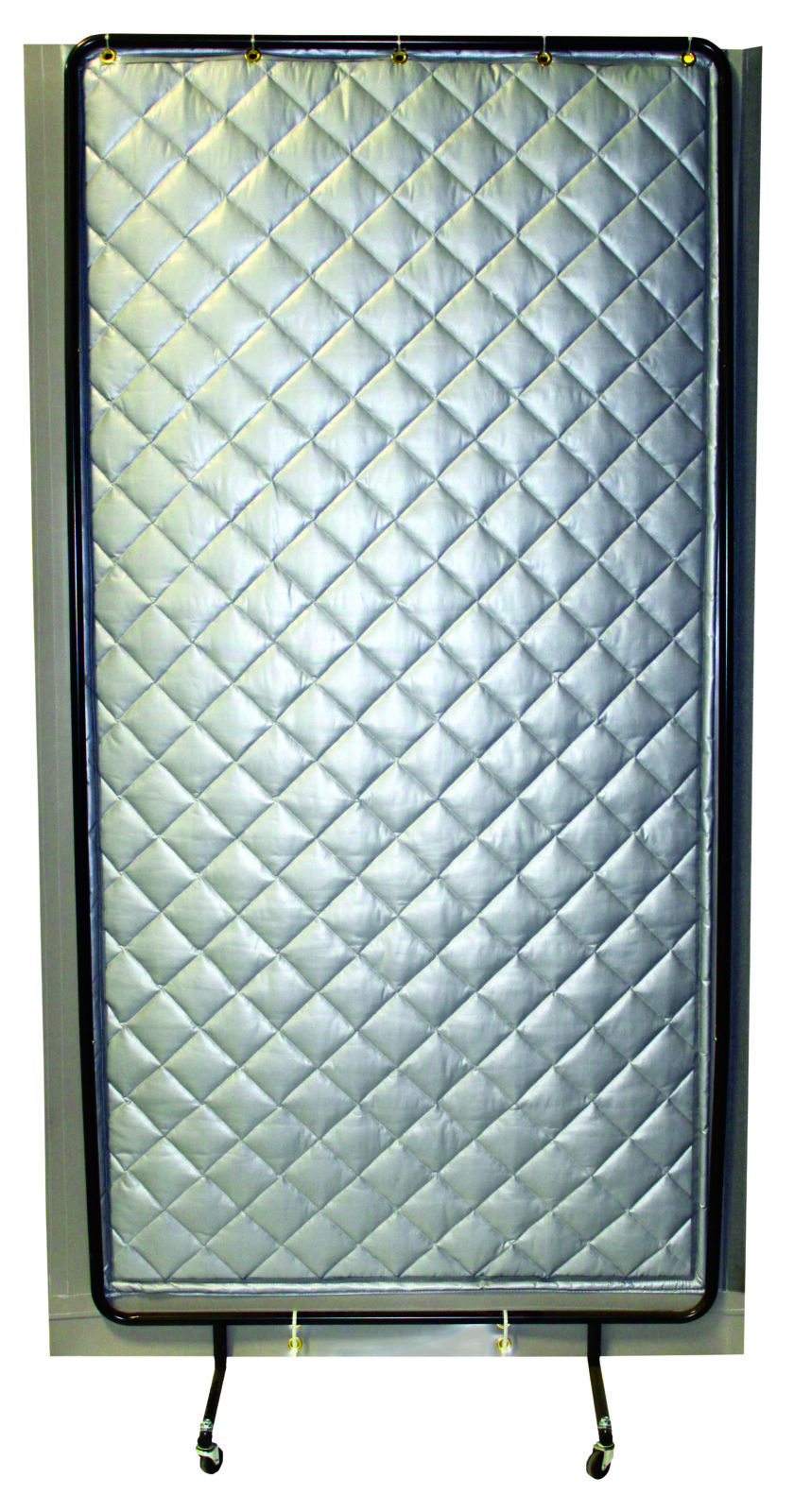 Tubular Framing
SoundScreen portable sound barriers come complete with your tubular framing system, your preferred option (T frame or caster wheels), and the QBS Blanket that comes ready to free hang from the frame. Installation is quick and easy. Choose between a stationary T stand or put your framing system on caster wheels. 
Questions?  Call 1-800-638-9355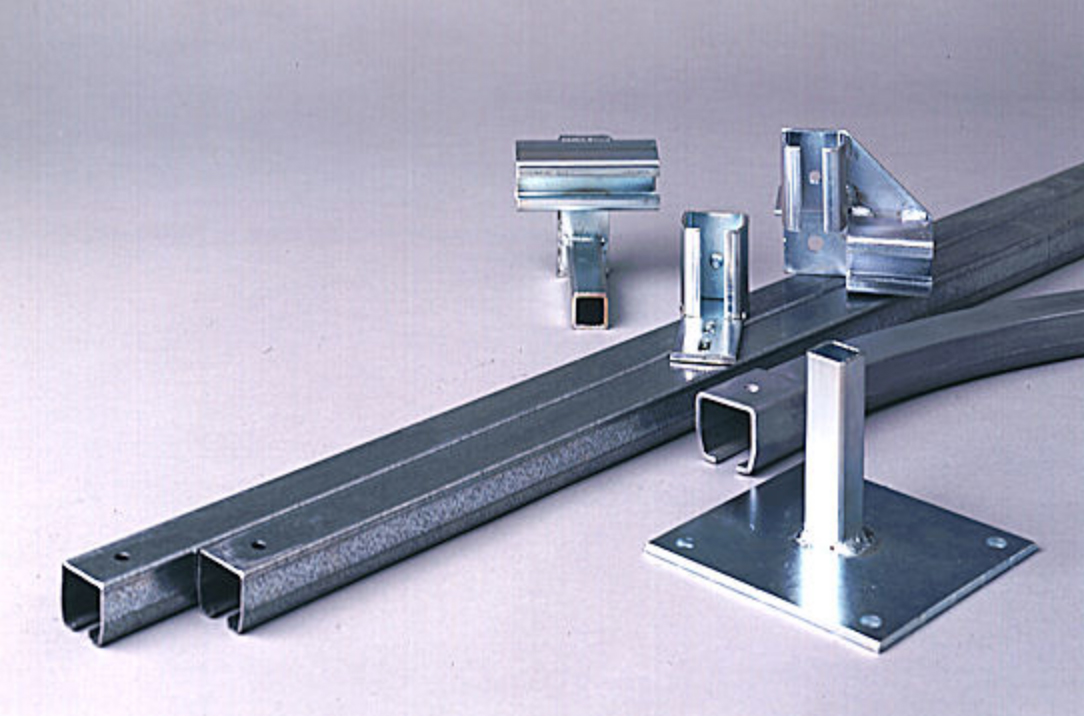 Sound Test Results
Octave Band Frequency (Hz)
Thick
125
250
500
1k
2k
4k
NRC
STC
Spec Sheet
This product is class A fire rated and approved for use in any public venue.
* Test results available upon request
Shipping
SoundScreens are kits that are boxed up and shrunk wrap on a pallet to ship to your doorstep via common carrier.   For questions related to your order, please contact our help desk at 1-800-638-9355.
Shipping/Receiving
Terms & Conditions