Acoustic Treatment Panels
FabricTack Panels are cloth wrapped compressed fiberglass acoustic treatment panels that are cut to size and wrapped in the color of your choice.  By laminating a thin membrane on the face of the panel prior to wrapping it in cloth, the panel upgrades to become tackable and double as a bulletin board.   These fabric wrapped tackable wall panels are ideal for posting messaging and curbing excessive noise levels at the same time.   FabricTack acoustic treatment panels are available in 60 color options and cut to the panel dimension of your choice.
Questions?  Call 1-800-638-9355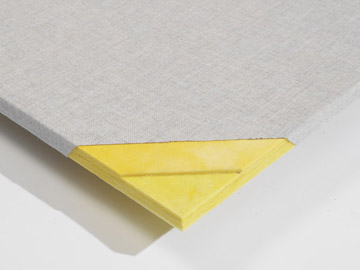 Bulletin Board Sound Panels
As is the case with our standard Fabric Panel, these tackable sound panels work to capture and convert the echoes from your space. The key to the sound values you are hoping to trigger lie not in the placement of the panels, but by ensuring that the right amount of panel is delivered to your project sight based on room size.
Be sure to submit your Room Analysis to NetWell so that we can configure those numbers for you. A reminder that your square foot totals can represent a blend of both the standard Fabric Panel and the upgrade to the FabricTack Panel, not all our panels need to double as bulletin boards. The panels are available in 60 color options. Color chart listed below or request a free color swatch.
See Color Chart
Order Color Swatches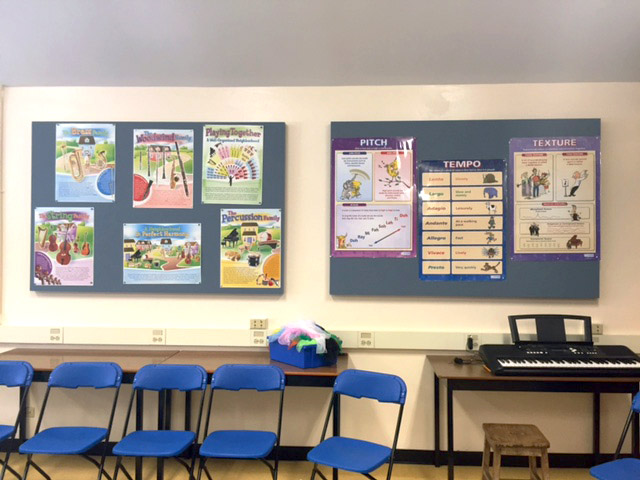 Pricing
FabricTack Panels are priced based on panel dimension and thickness.    For questions related to your panel coverage amounts, please call our help desk at 1-800-638-9355 or submit a Room Analysis.  Panel prices shown here reflect natural square edge profile with impaling clips for mounting.  Upgrades to your edge profile and mount methods are available.   For any size not listed, average up to the nearest panel dimension to determine your price point.
See Custom Order Options
Case Studies
Be sure to visit our Case Studies library where we showcase a variety of sound panel treatments from recent acoustical projects.   The variety of sound panels, colors, and designs can aid in giving you a good visual on what your upcoming sound panel treatment might look and sound like.
Questions?  Call 1-800-638-9355
See Case Studies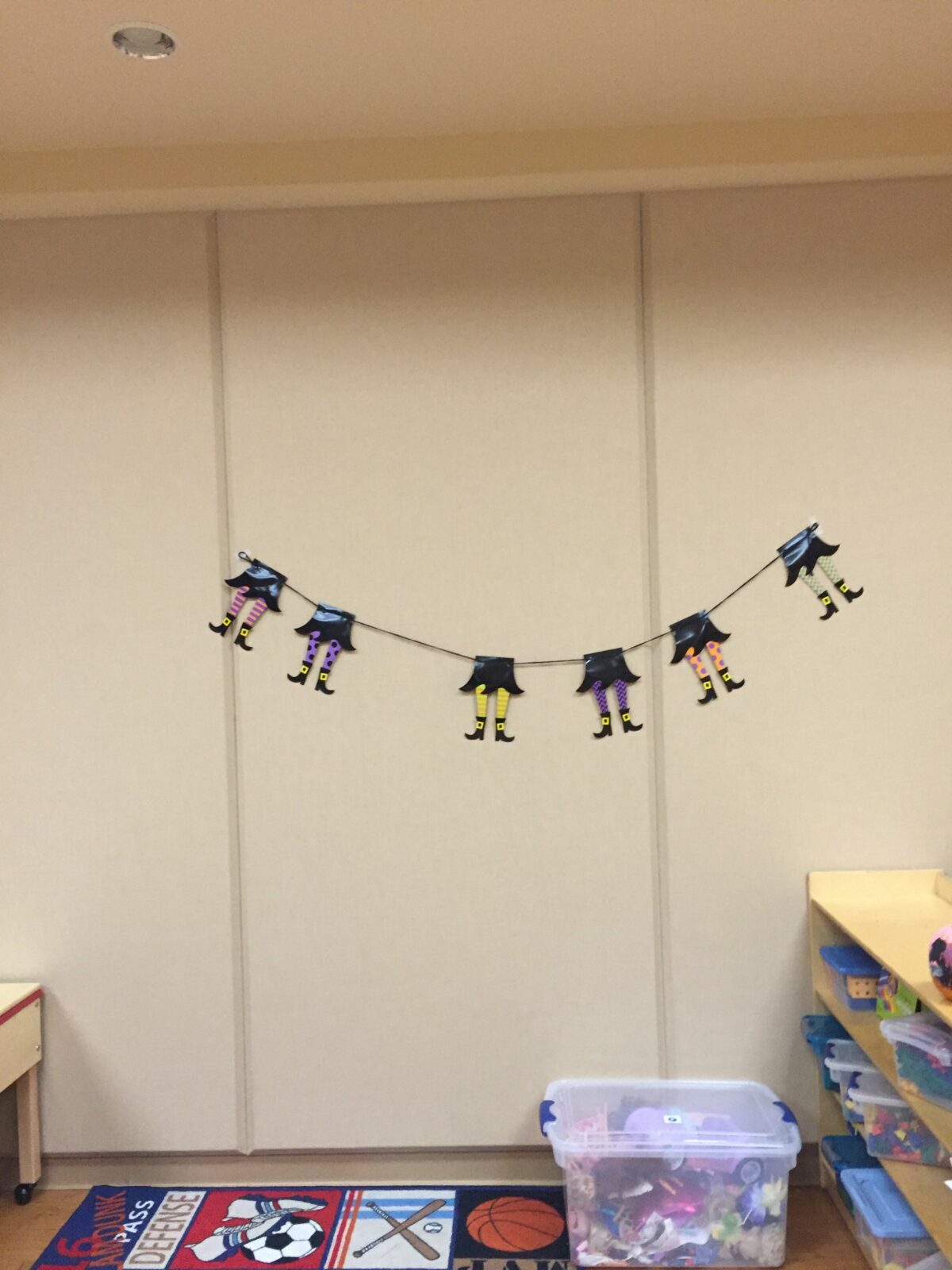 Tips & Techniques
FabricTack Panels are often ordered in combination with the standard Fabric Panel.   For those panels you want to double up as bulletin boards, order those FabricTack Panels and target larger horizontal panel dimensions such as 4' tall x 8' wide.   Then to complete your recommended coverage amounts to maximize your sound values, down grade to the standard Fabric Panel for the full square footage your room requires.
For other options, see our full line of acoustic panels. For questions related to your installation, call our help desk at 1-800-638-9355.
See Fabric Panels
See Installation Tips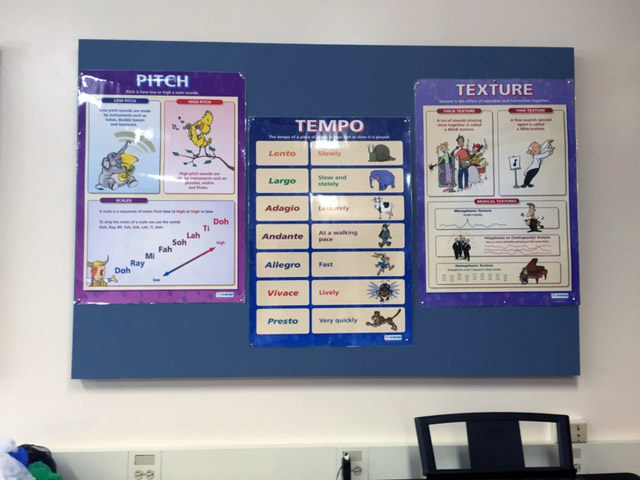 Sound Test Results
Frequency
1"
.14
.27
.80
1.11
1.14
1.14
.85
2"
.22
.81
1.24
1.30
1.21
1.16
1.15
Spec Sheet
This product is class A fire rated and approved for use in any public venue.
* Test results available upon request
Shipping
FabricTack Panels will be carefully wrapped, edge protected, bundled and packaged for shipment shrunk wrap on a pallet.   Be sure to carefully inspect the delivery of your order before the driver takes off, and signed for anything that looks like it may have been damaged en route to your job site.
Shipping and Receiving
Terms and Conditions