Duct & Pipe Soundproofing Wrap
NetLag is a combination sound barrier wrap for both drain pipes and ductwork.   When airflow or liquid flow passes through its vessel, the walls will vibrate and allow noise to pass through and spill out and into an open room.   By using a duct and pipe soundproofing wrap such as NetLag, you can trigger up to a 90% collapse in the exposure levels to the noise.   The material is shipped in rolls measuring 54″ x 30′.   Simply wrap this sound barrier around your drain pipes or HVAC ducts to jacket the vessel and contain the noise.
Questions?  Call 1-800-638-9355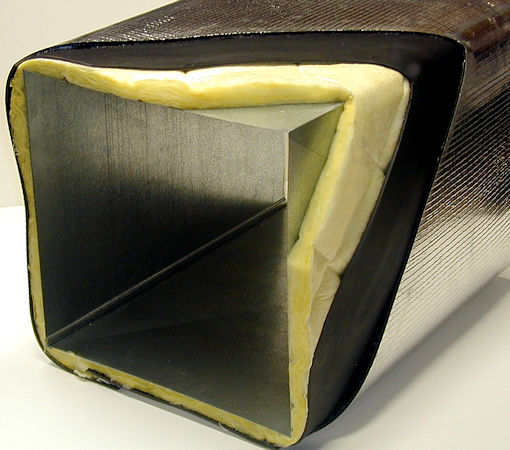 Sound Barrier Lagging Wrap

NetLag is the ideal sound barrier treatment to help isolate drain pipe noise as well as HVAC noise caused by airflow through ductwork.   The treatment requires you to have access to the pipes or ductwork.   This soundproofing wrap is made up of a 1" thick layer of fiberglass batting, with a dense dB-Bloc membrane, and an outer aluminized mylar skin.
Installation Instructions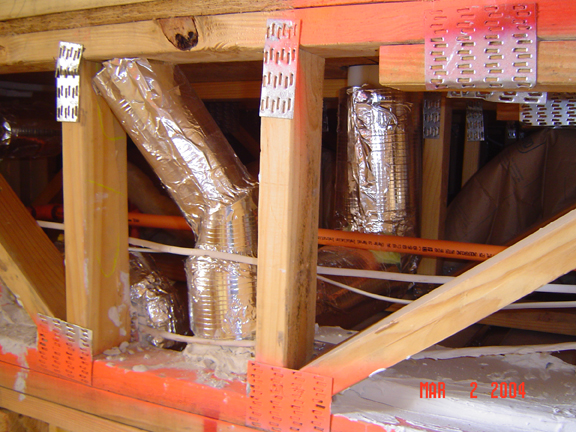 Pricing
NetLag is sold in 54″ x 30′ rolls at a price of $765 per roll + s/h.  Orders can be placed by phone at 1-800-638-9355 or online using the link on the left.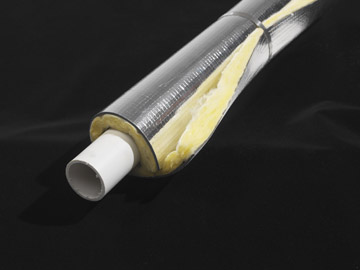 No Access to the Pipes?
No problem.  If you don't have access to your pipe or ductwork, you could convert the treatment to targeting the wall or ceiling from which the noise is being generated.   By layering the dB-Bloc sequence featured in our Wall Soundproofing section, you could trigger close to the same overall sound reduction values.   Some clients do both…treat the pipe/duct with NetLag and then the wall with the dB-Bloc layering system.
See dB-Bloc
See Wall Soundproofing
Wrapping NetLag
NetLag installs by simply wrapping around the pipe or duct and securing it in place using FSK tape, banding, or fasteners.   The material can be custom cut with a utility knife to match the dimensions needed for the application.
Questions?  Call 1-800-638-9355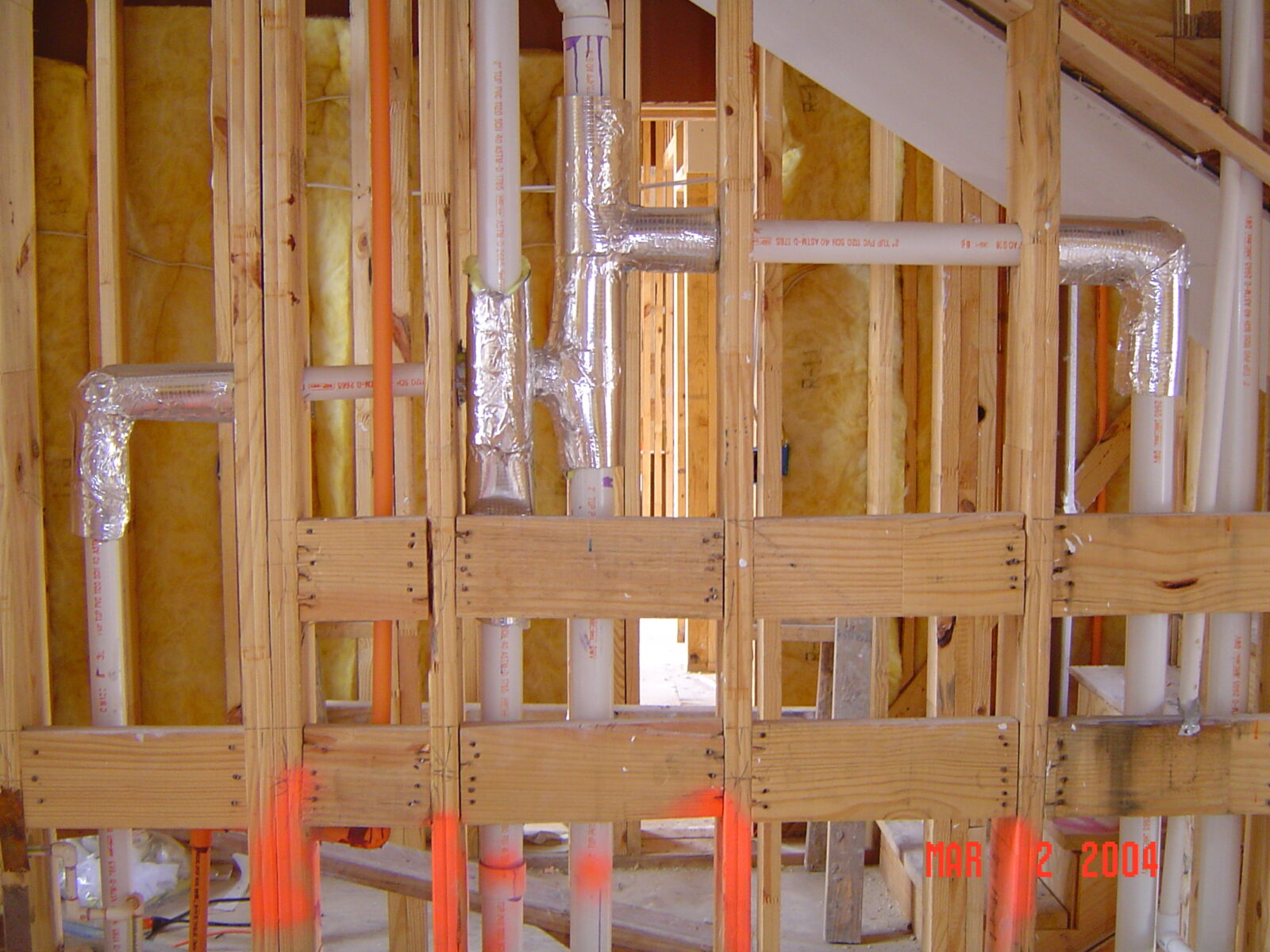 Sound Test Results
Octave Band Frequency (Hz)
NetLag
125
250
500
1000
2000
4000
STC
Shipping
NetLag will drop ship to your project site in 54" x 30' rolls.   Each roll will weight in excess of 140 pounds.   The rolls will ship via common carrier shrunk wrap on a pallet.  For questions related to your shipment, please call our help desk at 1-800-638-9355.
Shipping/Receiving
Terms & Conditions