Sound Absorbing Panels
Make your space more enjoyable by improving sound and delivering great clarity with sound absorbing panels. We offer a variety of acoustic panels that absorb sound, and capture and convert unwelcome echoes within your room. By lowering background noise levels, our acoustic sound panels make communication easier. You will hear greater clarity to the spoken word, less crowd noise, and a lower level of overall noise pollution. Together, these benefits result in a more productive work environment, a healthier learning space, a more joyful social hall, and a more functional multipurpose room for our clients.  Simply put, our soundproofing panels are designed to make your space more comfortable and enjoyable.
Choosing Acoustic Panels Correctly
By investing in a sound management system, you elevate the usefulness and functionality of any room.  First, choose the right sound absorbing panels for your project.  They should match your soundproofing and noise reduction needs. Next, be sure that the correct quantity of sound panels are shipped to your doorstep. Under treating your space is the biggest mistake you can make. With proper treatment, sound absorbing panels lower reverberation times within a room, restoring greater clarity with less background interference.
Save Money with our Acoustic Panels
Self installation not only saves you money, but is straightforward and simple to complete. Each acoustic panel comes complete with clips.  And because you are doing it yourself, you no longer need to hire expensive high-end acoustical contractors that double or even triple your net investment.
Let Us Help You
Acoustic panels fall into three categories: wall mounted, ceiling mounted, and cloud mounted. Be sure to see below for more information on these applications. Need additional help selecting the right sound absorbing panels for your space? Or confirming that you are ordering enough acoustic panels for your soundproofing treatment? Call our help desk at 1-800-638-9355.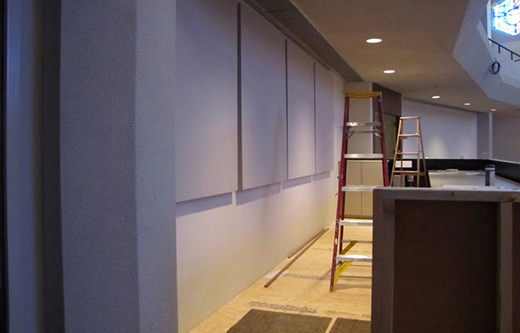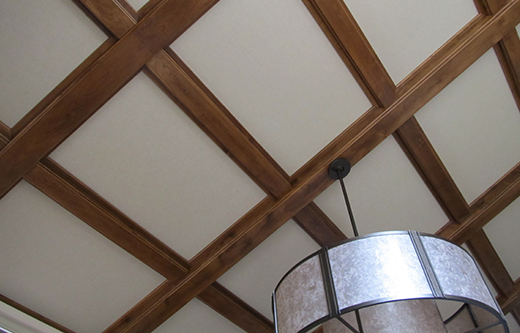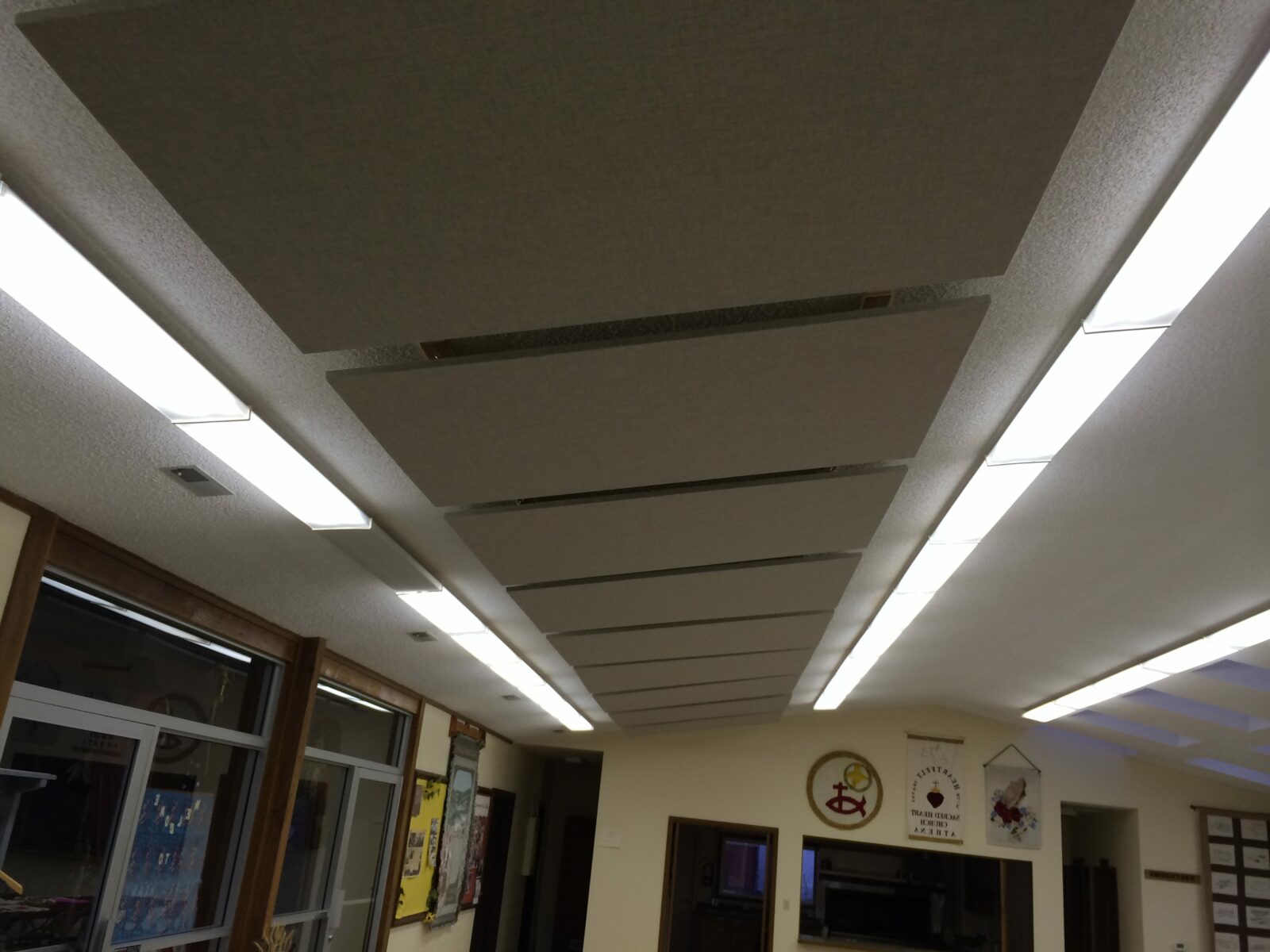 Wall Mounted Acoustic Panels
Wall mounted sound absorbing panels are delivered with clip systems to help anchor them to your perimeter wall surface. All panels are class A fire rated and approved for use in any venue.   The design with your placement of the sound panels is to evenly distribute them around the perimeter of your space, wall or ceiling mounted makes no difference.   The goal is coverage, let's be sure you are targeting the right amount of sound panel for your upcoming acoustic project based on the size, shape and surface textures of your room.
The most popular of all our sound panel options is the Fabric Panel.   These are class A fire rated, decorative, durable, colorful sound panels that combine to add beauty to your space and control the ambient noise.
Call our help desk if you need support on product selection or coverage totals.   1-800-638-9355.
Ceiling Mounted Acoustic Panels
Ceiling Mounted sound panels also deliver with the clip systems required to help you flush mount as you spread the treatment out evenly, scattering the soundproof panels in nice even sight lines across your ceiling.   Sound management treatments that target acoustic ceiling panels will flush mount the panels flat to the ceiling, spacing them evenly between rows of lights, sprinkler heads, and HVAC equipment.
Again, the goal is to space them with nice even site lines, spreading your soundproofing treatment out across the expanse of the ceiling.   Don't worry, the treatment will cover on average only 25-30% of your ceiling space, leaving three quarters of your ceiling as is.
For help in defining your ceiling mounted sound panel project, call our help desk at 1-800-638-9355.
Cloud Mounted Acoustic Panels
Also a ceiling mounted sound panel system, but Ceiling Clouds are designed to "float" mechanically off your ceiling. We will anchor a clip system to the backside of the panels, and have you thread wire through them to suspend as you wish from your ceiling. Cloud systems are popular for a variety of commercial settings that seek the distinctive look of the floating acoustic panels. Be sure to stagger their placement around lighting, sprinkler heads and HVAC or piping as needed.
Ceiling soundproofing treatments become unique to the landscape of the specifics or each ceiling. The goal is coverage amounts, ensuring that we are not under treating the room based on the size, shape and surface textures inside the space.
For help in crafting your Ceiling Cloud acoustical treatment, reach back to our help desk at 1-800-638-9355.