Acoustic Ceiling Tiles
Part of our line of acoustic panels, DIME Tiles  are 2'x2′ square drop-in foam acoustic ceiling tiles made from class A fire rated melamine. The absorption coefficients of these ceiling tiles are nearly double of standard commercial-grade ceiling tiles. DIME melamine acoustic foam tiles are 1.5″ thick and adhered to a .5″ thick rigid fiberglass backer board to prevent shrinkage. This acoustic  tile treatment is available in a variety of bevel pattern options that create unique patterns in your acoustic ceiling tile system while delivering quality sound to your room.
Questions?  Call 1-800-638-9355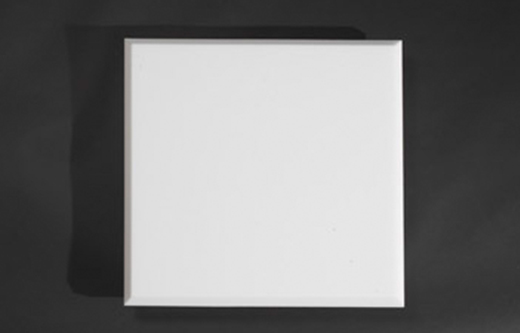 Your Bevel Options
Note that our 2'x2' DIME Tiles can be delivered to your project site as a plain tile, or as any of the bevel options shown below.   This allows our clients to create unique configurations with melamine foam ceiling tiles as they place them into their grid system.   Bevel Designs:

Plain              Jupiter
Neptune       Mercury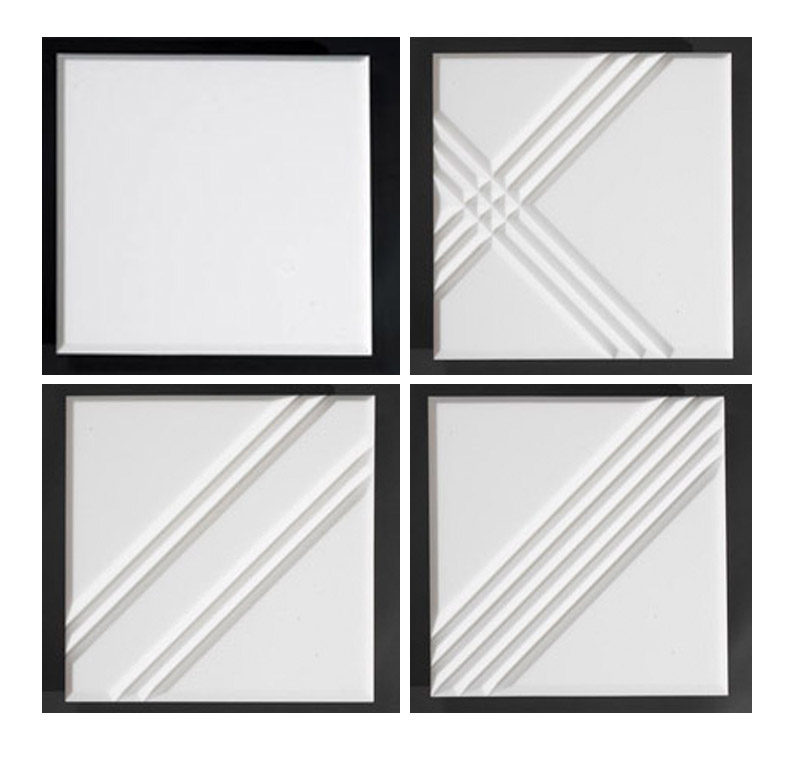 Pricing
DIME Acoustic Ceiling Tiles are priced as shown here.   Orders can be placed by phone at 1-800-638-9355 or online.
Light Gray
2'x2' | 2" Thick
$37 each
Charcoal
2'x2' | 2" Thick
$42 each
White
2'x2' | 2" Thick
$56 each
Related Ceiling Tiles
DIME Tiles offer premium absorption coefficients and are designed for high-end audio rooms.   Their price points are stronger than normal commercial grade ceiling tiles.    For clients who seek a lower cost ceiling tile option, we offer our 1" thick white Pebble Tiles to rest into your grid system.   Also to note, for a drywall finished ceiling, we also offer our acoustic TRIM Tiles that can glue direct to your finished ceiling system.
See TRIM Tiles
See Pebble Tiles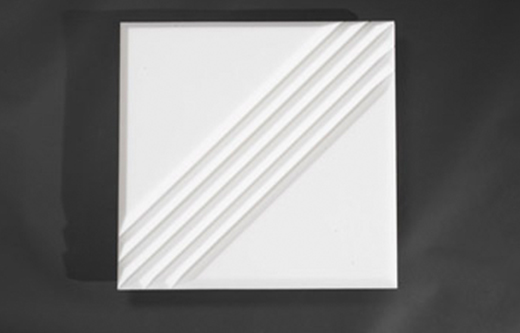 Barrier Ceiling Tiles
If your goal with our ceiling tile system is to help you combat sound bleed in/out of the room through. We offer two options.   Our Ceiling Caps can rest atop any existing commercial grade ceiling tile to help place an acoustic "lid" over your room.   Also, we offer our Granite Tiles, which are a dense, finished ceiling tile that can rest right into your grid to also block the bleed of noise.
Questions?  Call 1-800-638-9355
See Ceiling Caps
See Granite Tiles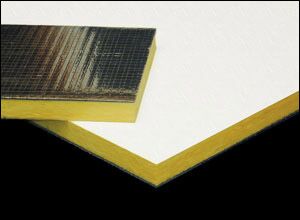 Sound Test Results
Spec Sheet
This product is class A fire rated and approved for use in any public venue.
* Test results available upon request
Shipping
DIME Tiles are shipped Fedex ground to your doorstep.   Upon their delivery, be sure to inspect your order for any potential damage that may have occurred en route to your project site.  Be sure to sign for them as damaged so that we can reproduce that portion of your order at no charge to you.   It is a rare occasion, but from time to time the freight carriers might have damaged a box.
Shipping/Receiving
Terms & Conditions