Acoustic Blankets
QBV Blankets are one of our most durable acoustic sound blankets, designed for harsher industrial noise control applications.   These sound barrier curtains are ideal for isolating industrial noise sources where blanket flexibility or durability is important.   The front side of the blankets that faces in towards the noise source is the famous diamond stitched pattern on all NetWell blankets, but the backside that faces out away from the noise source is the exposed vinyl.   This provides durability and flexibility that is often required in an industrial environment.   Available in 1″ or 2″ nominal thickness. Class A Flammability Rated per ASTM E84.
Questions?  Call 1-800-638-9355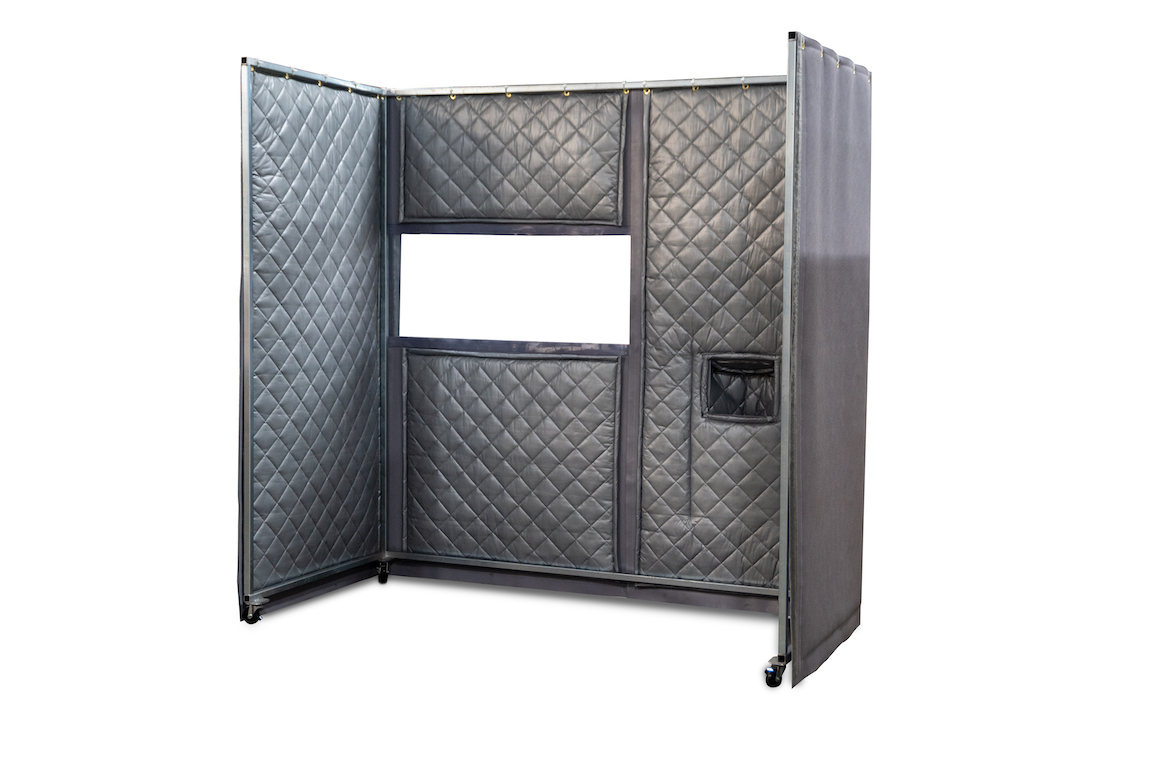 Durable Acoustic Blankets
The QBV Blankets are cut from stock measuring 54″ width x custom lengths up to 25'.   Our CAD team will work closely with you to customize your acoustic blanket project, and deliver a sound barrier curtain system second to none using the QBV Blankets.   Holes, slits, patches, windows, ventilation hoods, and more are all a part of making your soundproofing treatment work for you.   Drawings will be produced for your review & approval, so we ensure that we get the dimensions right.  The QBV Blankets can be used to enclose your noise source or section off a noise-infested portion of your space with our SoundScreens.
See Enclosures
See SoundScreens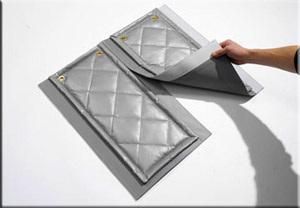 Pricing
QBV Blankets are priced as shown and reflect the 1″ thick QBV-1 blanket.  Please contact us for a custom quote if your project requires the 2″ thick QBV-2 version. Note that we can customize your acoustic blankets to match your specific project requirements.  Call our help desk to get started at 1-800-638-9355.
Width x Height
Unit Price
Sound Jackets
NetWell has the ability to take our QBV Blankets and build a custom Sound Jacket for your stationary noise source.    Like wrapping a golf glove around your hand and using velcro to produce the snug fit, our QBV Blankets can be used to create sound jackets for your noise control application.
Questions?  Call 1-800-638-9355
See Sound Jackets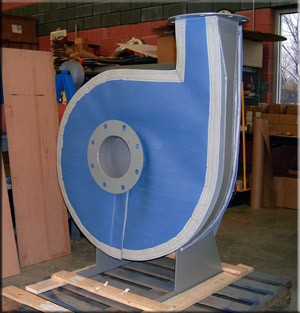 Tips & Techniques
NetWell offers a variety of noise control blankets for our clients to select from. If your noise project is outside, switch your treatment to our QBO Blankets. And if your project is indoors, but requires a class A fire rating, opt for the QBS Blankets. All of our sound blanket applications produce comparable sound values back. Installations are guided by the definition of your treatment. We grommet the top for vertical suspension, velcro the edges to seal sections together to avoid leakage, and CAD draw the entire project for you to approve beforehand.
See QBO Blankets
See QBS Blankets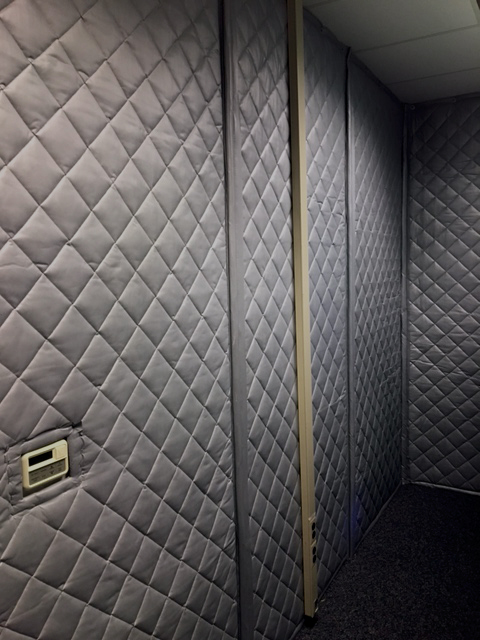 Sound Test Results
Octave Band Frequency (Hz)
Model
125
250
500
1k
2k
4k
NRC
STC
QBV-1
.12
.47
.85
.84
.64
.62
.70
QBV-2
.07
.27
.96
1.13
1.08
.99
.85
QBV-3
.07
.27
.96
1.13
1.08
.99
.85
Shipping
QBV Blankets are cut, sewn, stitched, grommeted, velcroed and packaged for shipment on pallets to be delivered by common carrier.   Remember, sound barrier and acoustic blankets need density in order to combat directional sound, thus the blankets will carry some weight upon delivery.  
Shipping/Receiving
Terms & Conditions