Sound Barrier Blankets for Noise Mitigation
QBS Blankets are one of our class A fire-rated sound barrier blankets used in a variety of applications to block directional noise. These sound deadening blankets can be used to enclose a stationary noise source in a loud factory, section off a computer rack in a computer room, hang against a common wall to deaden sound bleed, or suspend from a floor-mounted frame or the ceiling of your space as a full dividing sound barrier curtain system. There are a multitude of applications for the QBS Blankets, all designed to reduce directional noise and generate a more user-friendly environment. We carry several different models of our QBS Blankets, the details of each model are listed on their spec sheets, which you can view & download below. Contact us if you need help choosing the appropriate model for your project or application.
Questions?  Call 1-800-638-9355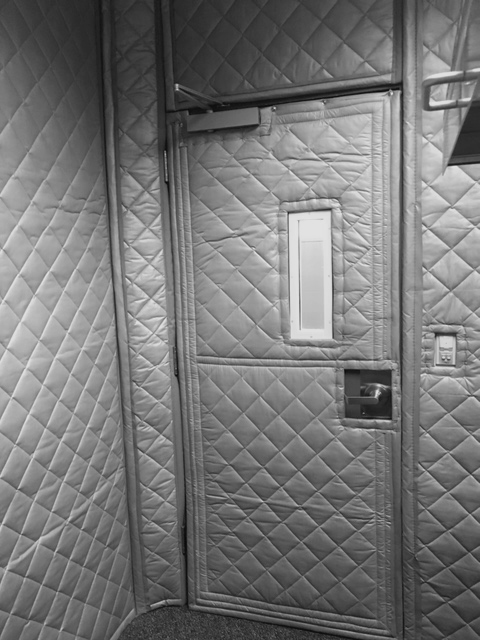 7  Ways to Reduce Machine Noise With NetWell Noise Control Blankets
 Machine enclosure.  The QBS noise control blankets can be custom cut to match the frame built around a stationary noise source such as a compressor, a generator, a pump, or a dust collection system.   The frame can be constructed with angle iron, tubular steel, PVC pipe, 2×4 lumber, or can affix directly to any existing frame built around your machine.   Combatting the noise at the source is the most effective use of these soundproofing blankets.

Workspace enclosure.  For noisy machines that are unable to be fully or partially enclosed, the same QBS noise control blankets can be custom sized to suspend from a floor-mounted frame, or dropped from the ceiling in a loud factory setting, to cordon off the noise infested area from the rest of the manufacturing floor.   For example, a loud conveyer belt loading system on one side of the factory can be sound protected with the QBS noise reduction blankets where the adjoining space might be an assembly area.   In this case, the soundproofing blankets can be used as a dividing wall to acoustically isolate one space from the adjoining space.
As a Sound Jacket. Some machines can receive a custom sound jacket designed to wrap and velcro tight to the machine like a golf glove.   See Sound Jackets.
In-plant Office Soundproofing.  The same QBS noise reduction curtains can be custom sized to match the wall space of an in-plant office to effectively block the noise from penetrating through the walls, doors, or windows into the office.
Outdoor Noise Control.  Exterior grade sound control blankets are available for enclosing outdoor pool pumps, generators, HVAC equipment, construction sites, and more use the exterior grade version of the noise mitigation blankets.  See QBO Blankets.
Pipe Wrap. The same sound barrier blankets can be cut to wrap directly around ductwork or pipes to attenuate the noise generated from air, liquid, or particle flow through the ducting.   See NetLag.
With any of these versions of the QBS noise reduction blankets, exposure to toxic levels of noise can be mitigated.  Care must be given when working with your sound consultant to select the most appropriate version of the application options based on your starting point.   For effective soundproofing and to combat loud machine noise, use the density of these sound control blankets to decrease exposure to excessive decibel levels.
1-800-638-9355
Industrial Noise Control with CAD Drawings of Noise Reduction Blankets
QBS Blankets are fully customizable sound barrier blankets.  We can add vinyl windows, strip curtains, slits, openings, sliding door access panels, and a host of other components to your system so that it is tailored to meet your project requirements.   Easy to attach and detach for maintenance, the QBS Blankets are NetWell's top-selling system of sound barrier blankets.   Available in 4 colors, we will provide CAD approval drawings of your custom QBS Blanket system prior to production.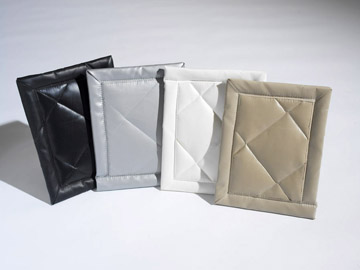 Soundproofing Factory Noise Targets 85 dBA
Remember, your goal is to shut the noise down as best you can at the point of origination.   Treat the source of the noise before giving any thought to sound panels or sound baffles on perimeter wall or ceiling surfaces.   Sound panels reduce the echo, but not the exposure to the original sound.   Be creative and proactive about utilizing sound barrier blankets to craft a solution to combat excessive noise by enclosing the source of the noise first, and then look to reduce the echoes.   Decibel level drops will vary depending on the starting point, which includes the dB reading without any soundproofing treatment, the frequency of the noise, the vibration into the floor, the size of the space, the surfaces surrounding the machine, the accuracy of any sound meter reading, and a host of other components that can combine to decay overall noise reduction values.   The end goal is to get your dB readings in a loud industrial environment down to under 85 dBA using any means available.   The noise control curtains are far more popular than metal machine enclosures due to the ease of installation, ease of maintenance, and lower overall investment.
Pricing for QBS Noise Reduction Curtains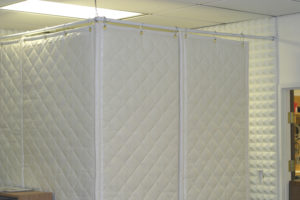 QBS Blankets can be cut to match the specifics of your upcoming sound barrier project.   The sizes listed in this table are for reference and based on the QBS-1 variation.  The vast majority of sound barrier blanket projects will require a custom quote.  Your customized sound barrier curtain system can be tailored to meet the needs of your specific enclosure or sound abatement project.  Clear vinyl windows, cutouts, holes, slits, strip curtains, and more can be incorporated into your system.   The QBS blankets suspend via grommets, and interconnect by sections using 2″ wide velcro edges to seal the sound barrier blankets together.   NetWell will generate a detailed CAD drawing for each order, giving the client final say on the specifics of their custom-designed system. An optional Field Stitching Kit is available for $150, which includes a stapler, 5,000 staples, and 100′ of edge binding.
For a custom quote, call our help desk at 1-800-638-9355.
Width x Height
Unit Price
Customizing Your Noise Reduction Curtains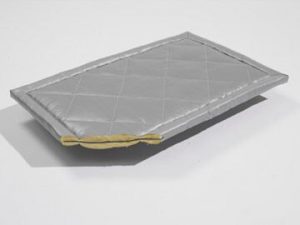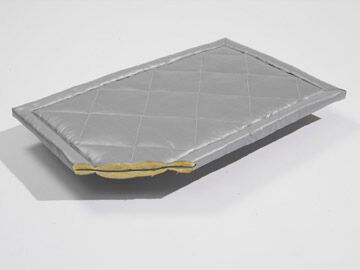 In addition to the standard QBS Blankets, we can also fabricate full or partial Acoustic Enclosures with a number of configurable accessories.   Our portable SoundScreen is a noise-blocking 4'x8' QBS or QBV Blanket that is attached to a tubular frame on caster wheels or t-stand.
Please ask your acoustical consultant for a Field Stitching Kit if you are going to do any in-field trim work on your sound control blankets.  The kit price is $150 and will supply you with extra edging & staples to perform custom cutouts onsite to accommodate doors, outlets, vents, access panels, and more.
See Acoustic Enclosures
See SoundScreens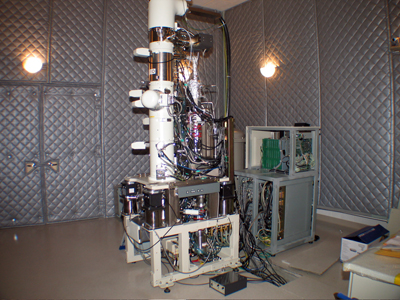 Tips & Techniques for Sound Barrier Curtain Systems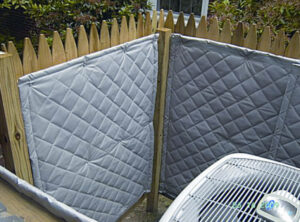 QBS Blankets are easy to self-install.   They deliver with grommets across the top of each section and velcro along the mating edges for interconnecting the blankets and sealing them up to control leakage.   We will cut the blankets to match any profile required for your project and will CAD draw them for you to approve prior to production.    If your application is outdoors & exposed to the elements, switch the product over to our QBO Blankets.  Our QBO Blankets include additional grommets along the bottom edge to help secure them against wind.   
All sound control blankets that are designed to reduce sound transmission will be heavy.  The density is what gives the sound barrier blankets their noise attenuation properties, as seen in this image of QBO blankets blocking noise generated by an A/C unit from reaching the neighbors.   The blankets are made with a dense membrane of 1LB or 2LB PSF mass loaded vinyl, called dB-Bloc, sandwiched between two layers of quilted fiberglass.   The outer skin is a vinyl-faced fiberglass absorber.  For long-term outdoor treatments, the QBO-Max is upgraded to a weather-resistant VCP (vinyl coated polyester) facing.   A single QBS blanket can be cut to a maximum dimension of 4′ x 25′.  The edges receive velcro strips to interconnect the noise blankets together, creating a continuous sound barrier to eliminate leakage.
Questions?  Call 1-800-638-9355
See QBO Blankets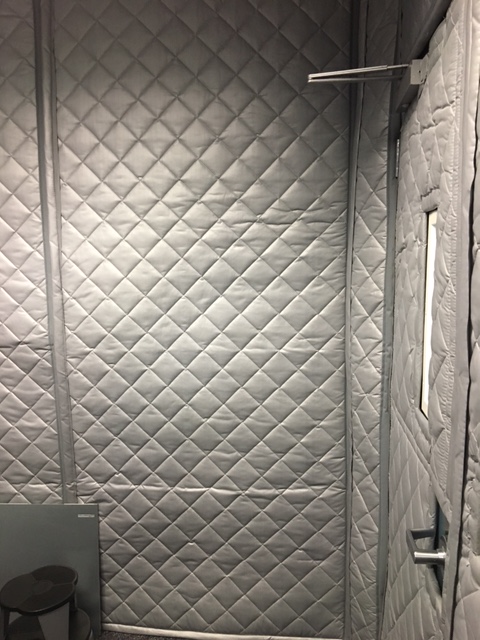 Sound Test Results
Octave Band Frequency (Hz)
QBS-1
12
16
27
40
44
43
STC:
29
.45
.96
.87
.66
.47
.30
NRC:
.75
QBS-2
19
22
28
40
56
61
STC:
33
.18
.62
.89
.84
.60
.45
NRC:
.75
Spec Sheet
This product is class A fire rated and approved for use in any public venue.
* Test results available upon request
Shipping Your QBS Noise Control Blankets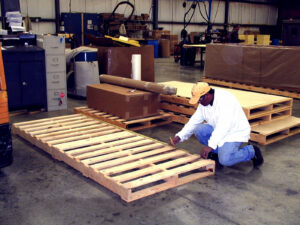 Your QBS Blankets will drop ship to your project site via common carrier.   We will carefully wrap your sections on pallets, and encourage our clients to carefully inspect your order upon delivery to ensure there was no damage to your order in transit.   For questions related to your noise control project, call our help desk at 1-800-638-9355.
Shipping/Receiving
Terms & Conditions