Soundproofing a Floor
FloorFighter is a floor sound barrier underlayment made from recycled rubber tires used in soundproofing floors. It is designed to layer beneath a finished flooring surface to help combat foot noise from bleeding down through a common floor/ceiling assembly system to the adjoining space below.  FloorFighter simply free floats beneath your flooring surface and deadens foot noise and other sound sources from passing through your flooring surface.
Questions?  Call 1-800-638-9355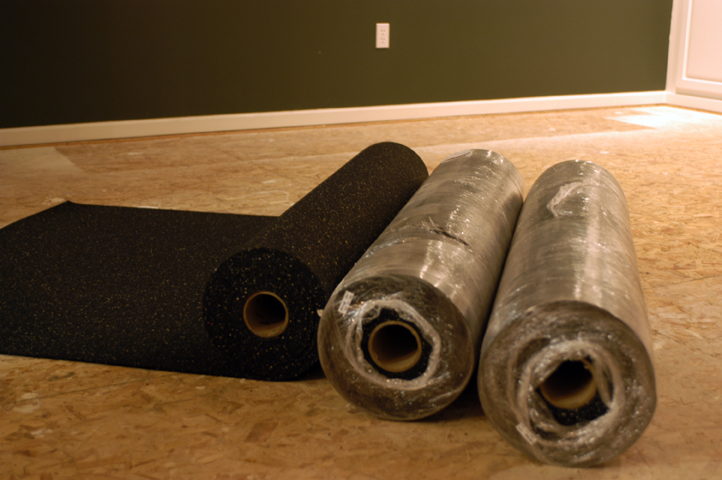 Combating Foot Noise

FloorFighter will ship in 4′ x 25′ rolls direct to your project site.   Simply roll the material out like a carpet pad, and place your flooring surface over it.  Be sure to advise NetWell as to the finished flooring surface you will be installing over the FloorFighter.   Note if your project is using nail-down hardwood flooring, it is recommended that you nail straight into a wooden substrate (1/2″ plywood) which is floated over the top of the FloorFighter soundproofing floor barrier – this is known as the raft method.
Install Guidelines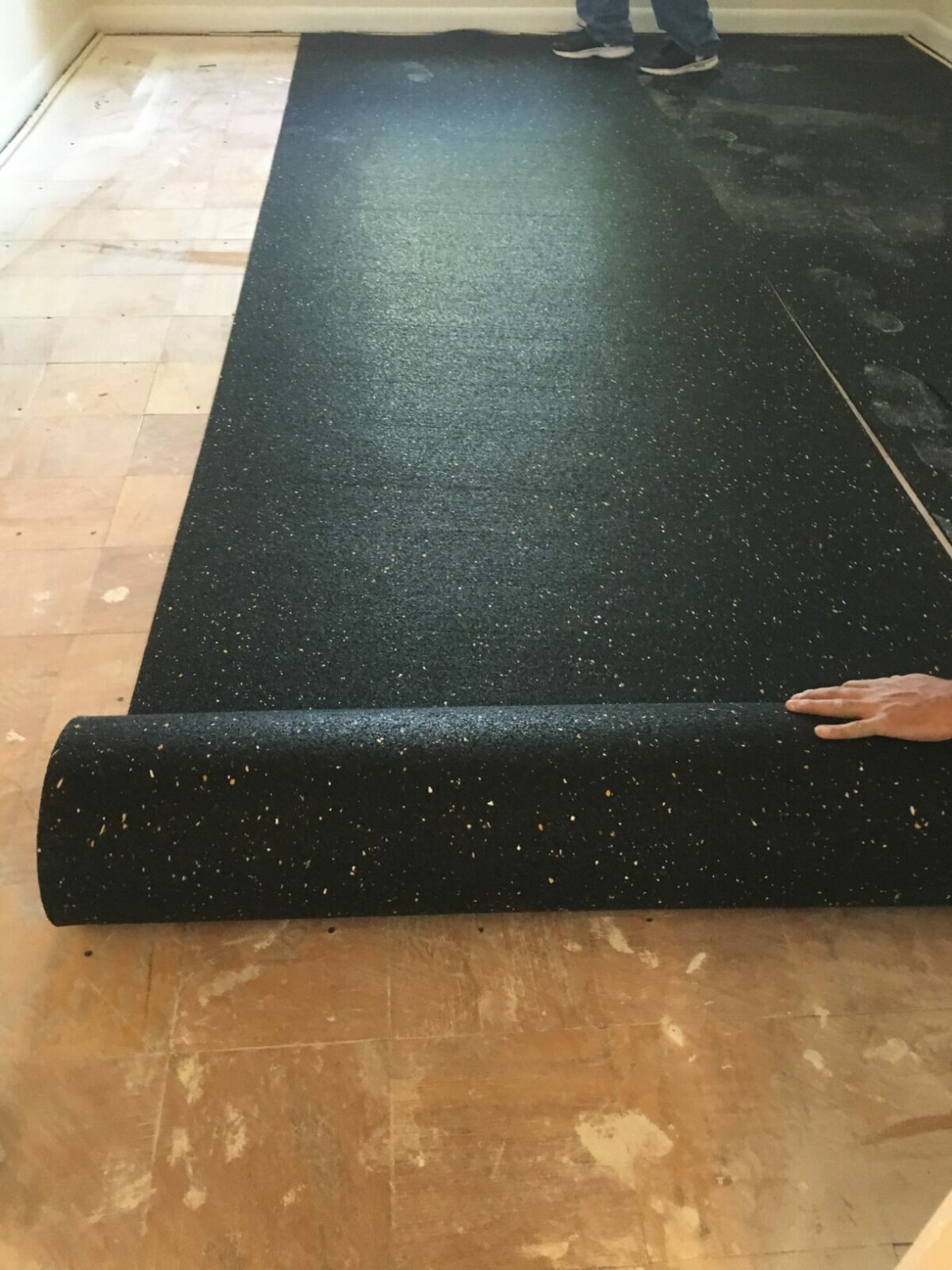 Pricing
FloorFighter is sold in 4' x 25' rolls (100 sq. ft per roll).  The standard treatment for more residential or commercial projects is the 6 mm thickness.   For more aggressive industrial applications, you may opt for the 12 mm thickness.   Pricing is based on order quantity. Orders can be placed by phone at 1-800-638-9355
Thickness
# of Rolls
Price per roll
Soundproofing The Floor
Be sure to check our Floor Soundproofing section of our website for more information on the use of our FloorFighter floor sound barrier material.   For questions related to your treatment, contact our help desk at 1-800-36-9355.
See Floor Soundproofing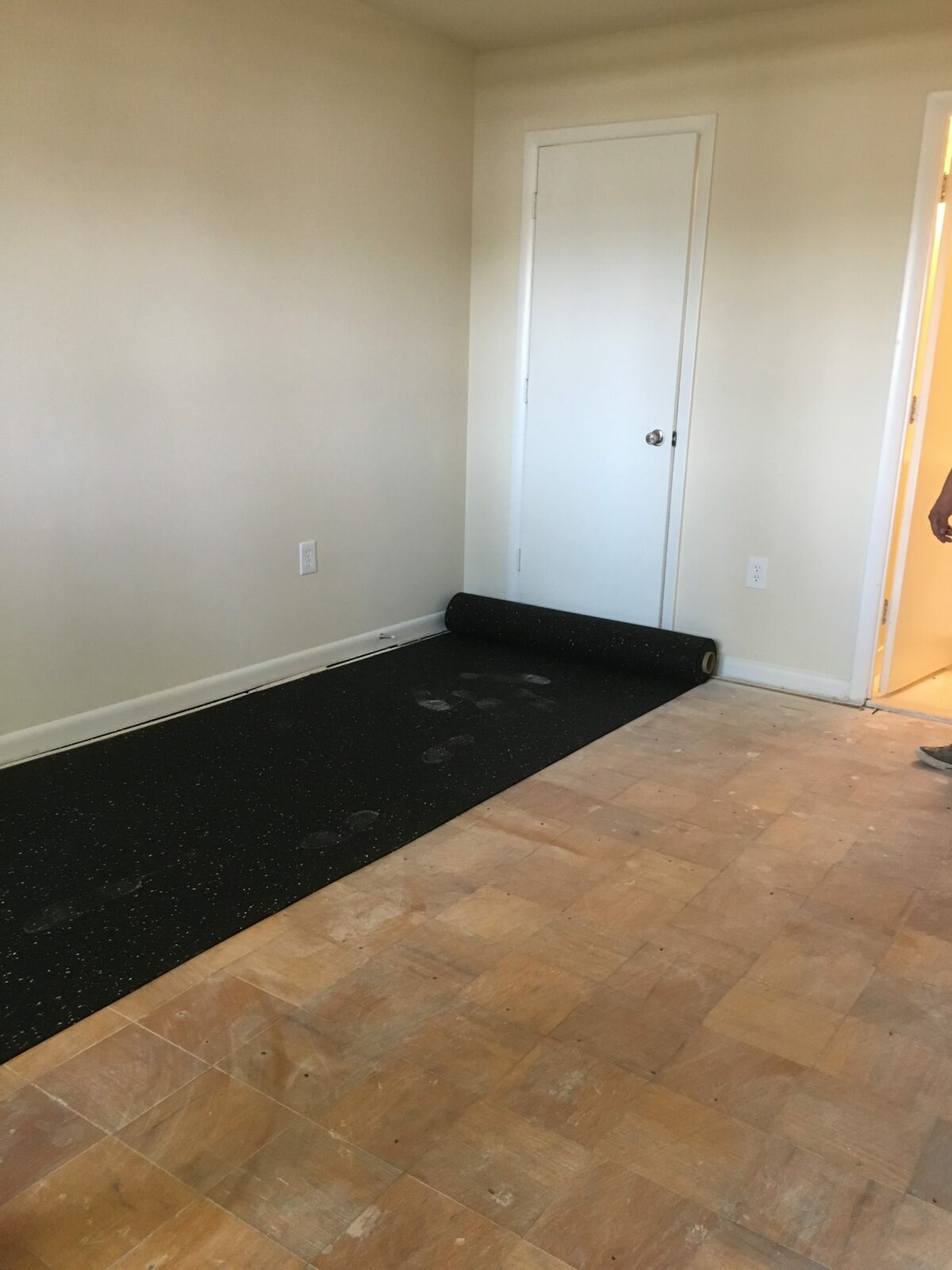 Ceiling Option?
If your starting point is a finished flooring surface upstairs, and you do not have the ability to layer the FloorFighter beneath your surface, you could opt instead to treat the ceiling down below with our dB-Bloc layering system.   This would include anchoring a layer of dB-Bloc flush to your finished ceiling, then install a channel system and a new layer of 5/8" drywall.
Questions?  Call 1-800-638-9355
See Ceiling Soundproofing
See dB-Bloc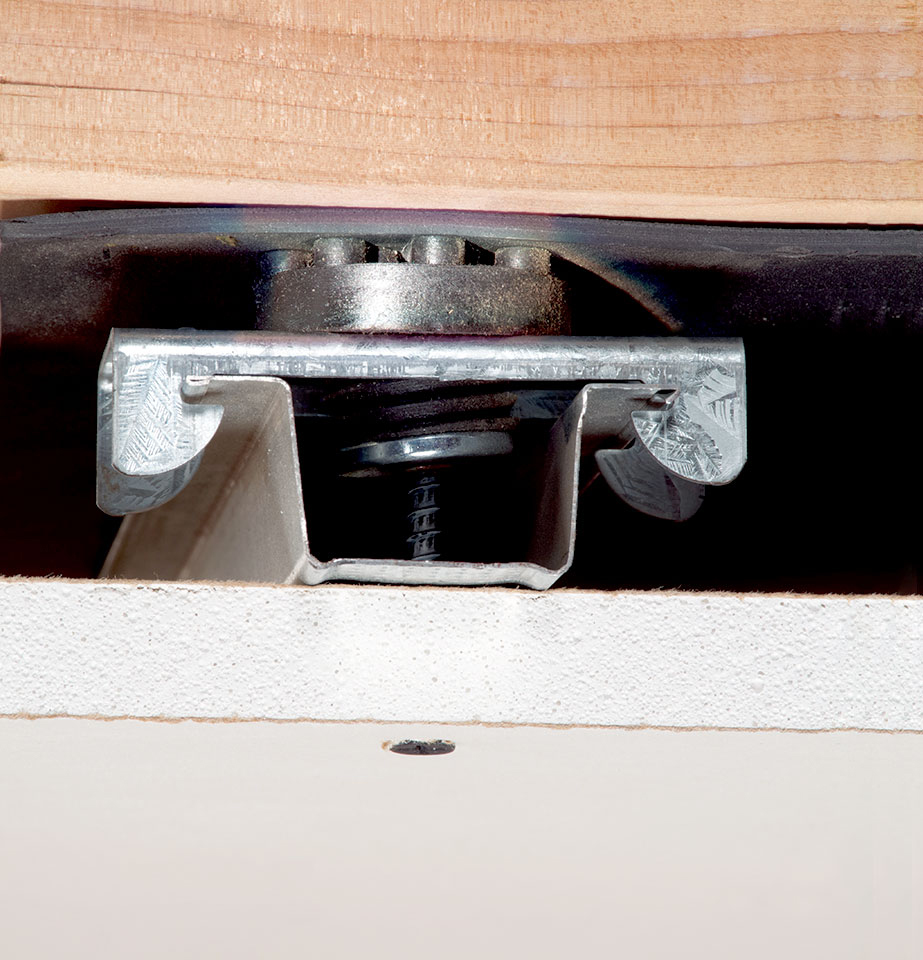 Sound Values Reached
FloorFighter combats common floor/ceiling assembly noise, most notably the foot noise traffic from upstairs traveling to your room down below.   The floor sound barrier material is available in 6mm (about 1/4″) thick or 12 mm (about 1/2″) thick.   The thicker option is primarily used for marble flooring, while the thinner option is the ideal choice for most any commercial/residential flooring project with laminate, carpet, LVT/LVP, or hardwood flooring.   IIC test results produced a luxury grade rating of 57.
See 6 mm Spec
See 12 mm Spec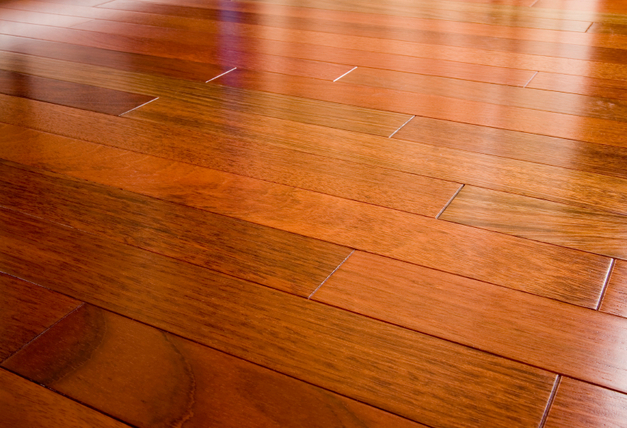 Shipping
FloorFighter will ship to your job site in 4'x25' rolls.  Each roll will weigh 100 pounds for the 6 mm thick version, or 200 pounds for the 12 mm version.  Care should be given in anticipation of the delivery on handling the rolls.   Average turn around time to deliver is 7-10 days upon order.   For questions related to your floor soundproofing treatment, contact our help desk at 1-800-638-9355.
Shipping/Receiving
Terms & Conditions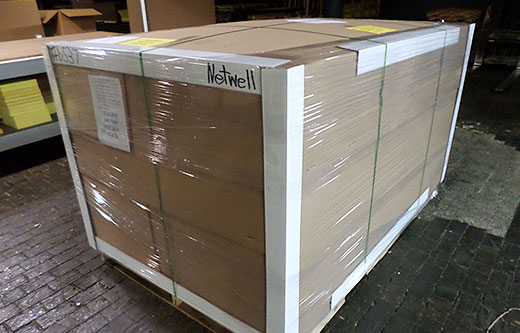 Contractor's Corner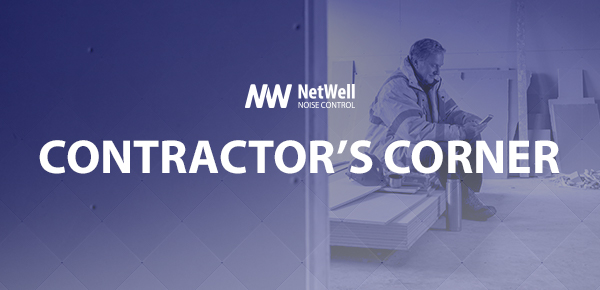 Contractor's Corner
If you are a contractor that has discovered the art of soundproofing a common surface with the use of our dB-Bloc layering sequence, we welcome you to our family of builders who know how to do it right. For you, we offer a free newsletter that delivers timely and helpful insights into the art of combating sound bleed through common wall or floor/ceiling assemblies. Sign up today and help spread our dB-Bloc treatments to future clients of yours!
Before You Get Started…
NetWell prides itself on being a teaching website. Yes, our goal is to help you solve your noise issues, but just as important is to help you understand how to do it, and do so cost effectively. The support tools below are built for you to help you better understand the art of sound control. We look forward to working with you, and delivering back a more user-friendly space.