Water Resistant Acoustic Panels
High moisture environments that fill with excessive noise levels require water resistant acoustic panels that can suspend against perimeter walls, or lay into existing ceiling tile grid systems. Such is the case for our popular Wet Room Panels, which are designed to capture and convert sound wave reverberations in high moisture environments. They are ideal for curbing excessive noise levels in wet rooms, kennels, moist industrial plant venues, natatoriums and more.
Questions?  Call 1-800-638-9355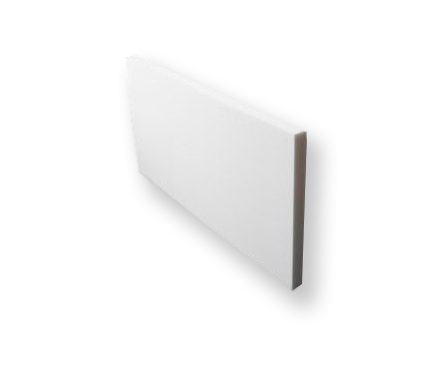 The Right Soundproofing Solution
Measuring 2″ thick, our wet room soundproofing is made from 3# density fiberglass encapsulated in a white ripstop, wet room approved skin that is heat-sealed at the edges. Wet Room Panels are designed to resist moisture penetration through the mylar skin that is wrapped around the core. These water-resistant acoustic panels can suspend via grommets against the perimeter walls of your room. They can also be set into J-brackets that are flush-mounted against your walls, which eliminates the need to punch grommets into the face of the panels. They can also lay flat into a ceiling tile grid system. For an upgrade to FDA approved sound panels for food processing plants, pharmaceutical plants, and commercial kitchens, see our FDA Baffles.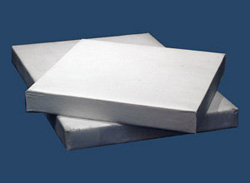 Pricing
NetWell's Wet Room Panels are priced based on panel size & quantity. To request a quote, please use the link at the top of the page or call us at 1-800-638-9355.
Other Soundproofing Alternatives
Note that our wet room soundproofing panels are designed to flush mount to your perimeter walls. Some clients opt to suspend their sound panels vertically, which is also available in the form of our FDA Baffles.
Either option will deliver comparable sound values, as long as the right amount of material is introduced into your room. The FDA Baffles are also approved for use in high moisture settings. Be sure to use our Room Analysis feature to determine the panel count appropriate for your project.
See FDA Baffles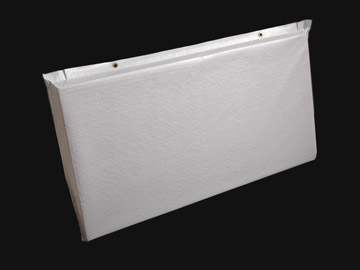 Tips & Techniques
Our Wet Room Panels are fiberglass core waterproof acoustic panels encapsulated in a skin that is heat-sealed at the edge. It is not a panel designed for penetrating hardware through its facing material, which would eliminate its wet room status, and adhesive cannot be used to anchor to your perimeter wall surface. Instead, the panels come with flap(s) along the edges which will have sealed grommets allowing you to flush mount to your walls or ceiling. Flaps & grommets can be placed along any of the panel edges as required, which is determined by install location, so please make sure to let us know where you plan to mount the panels so we can quote accordingly.
Questions?  Call 1-800-638-9355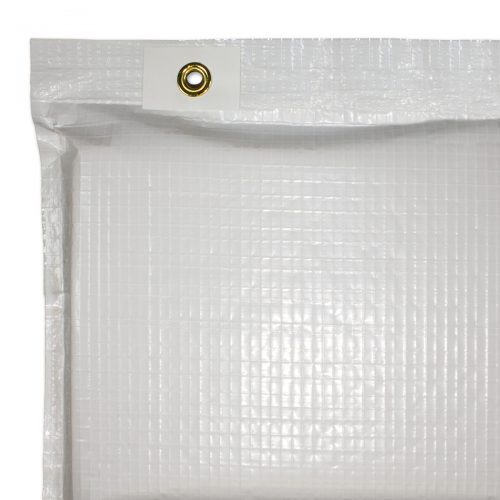 Sound Test Results
Frequency
2"
.15
.894
1.41
1.66
1.37
.66
1.32
Spec Sheet
This product is class A fire rated and approved for use in any public venue.
* Test results available upon request
Shipping
Wet Room Panels are shipped either FedEx Ground or LTL, depending on the quantity & size of panels ordered. Please take care to inspect your order carefully to ensure that no damage was done to your order while in transit. Sign for any boxes that appear damaged upon delivery, capture an image, and submit it back to NetWell, so that we can replace the damaged panels at the expense of the freight company.
Shipping/Receiving
Terms & Conditions