FDA Approved Sound Baffle & Panel
FDA Baffles are Acoustic Sound Baffles specifically designed to serve as a noise reduction treatment within particulate sensitive facilities. The FDA Baffles combine to absorb echoes and reduce noise exposure levels in hospitals, commercial food processing plants, pharmaceutical & medical device manufacturing, clean rooms, and any other facility where maintaining a clean environment is top priority.
The facing used on our FDA Baffles is heat-sealed and non-porous, which makes them fully waterproof and able to withstand cleaning from chemicals and light spray. They are durable enough to be cleaned and sanitized on a daily basis. Standard baffle size is 4′ wide x 2′ tall, 2″ thick. Custom sizes are available, up to 8′ x 4′.
Questions?  Call 1-800-638-9355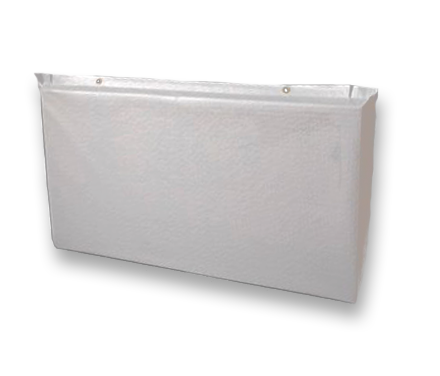 Acoustic Baffle for Sensitive Facilities
Suspend the FDA Sound Baffle Panels vertically in a checkerboard or herringbone pattern in order to prevent the "combing" effect that can sometimes happen if you hang them all parallel to one another. The key to getting good sound values is in getting the quantities correct.
Common Applications Include:
Food processing plants
Meatpacking plants
Pharmaceutical facilities
Hospitals
Medical device manufacturing
Cleanrooms
Bottling plants
Breweries & Distilleries
Institutional kitchens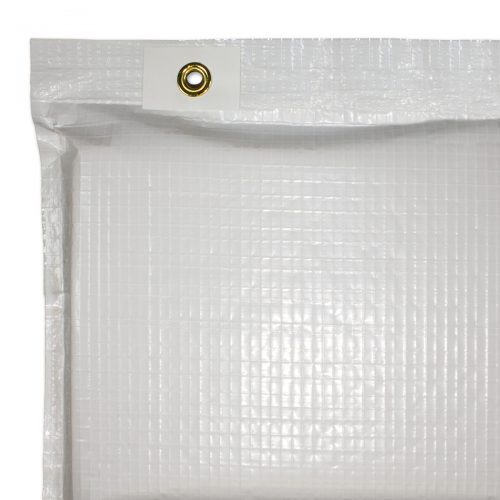 Pricing
FDA Sound Baffle Panels are priced as shown.   Orders can be placed by phone at 1-800-638-9355 or online through our eStore.
Be sure to use our Room Analysis to submit your room dimensions so we can calculate those amounts for you. The goal with any sound panel treatment is to ensure that we do not under treat your space. The FDA Baffles are available in white only.
Optional Wet Room Wall Panels
As an alternative to the FDA Baffle, you might consider a perimeter wall treatment with our  Wet Room Panels. These sound panels are designed for applications in high moisture environments, and are flush mounted to your perimeter wall or ceiling surfaces, rather than suspended as baffles off your ceiling.
See Clean Room Panel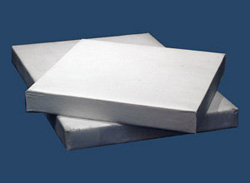 Optional VET Baffles
For non-sensitive settings where a fully-sealed sound baffle isn't required, check out NetWell's VET Baffles. These baffles are a more economical option and provide excellent acoustical absorption performance. VET Baffles are NetWell's #1 selling sound baffle treatment installed in manufacturing facilities around the U.S. & Canada.
See VET Baffle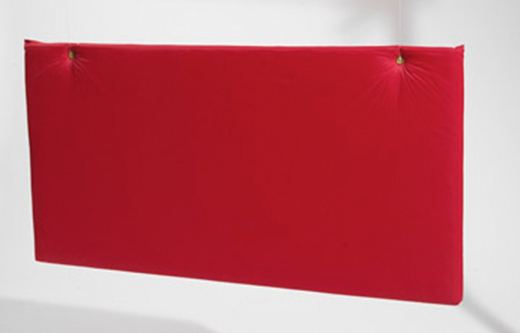 Tips & Techniques
FDA Baffles are suspended vertically, spread out across the expanse of your ceiling. We will place grommets in the top two corners of the flap for vertical suspension.   We can also add a bottom flap with two grommets, so the panel can be mounted flush to the perimeter wall or ceiling surfaces.  The key to the sound values you are seeking rest in getting the right amount of material delivered to your project site, location is regardless as long as you spread the treatment out around your room.
Questions?  Call 1-800-638-9355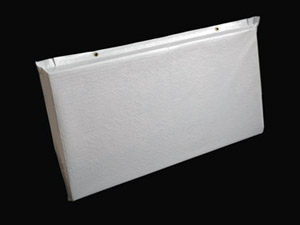 Sound Test Results
Octave Band Frequency (Hz)
Thickness
125
250
500
1k
2k
4k
NRC
2" Baffle
0.13
1.01
1.83
1.97
1.59
0.62
1.60
2" Panel
0.14
0.84
1.41
1.66
1.38
0.66
1.33
2" Baffle
0.13
1.01
1.83
1.97
2" Panel
0.14
0.84
1.41
1.66
Spec Sheet
Sounds Test Results are based on Type B (3.0 pcf density) and have been converted from sabins.
This product is class A fire rated and approved for use in any public venue.
*Test results available upon request
Shipping
FDA Baffles are boxed and shipped via common carrier on a pallet to your door step. Average production time is 4 weeks. For questions related to your treatment, please contact our help desk at 1-800-638-9355.
Shipping/Receiving
Terms & Conditions