Sound Jackets
Sound Jackets are custom sized sound barrier blankets designed to wrap like a jacket tightly to your noise source or industrial equipment. We customize these sound barrier enclosures based on the cavity size of the machine, including any cutouts required for openings, patches, windows, access panels, and more. The goal is to wrap the acoustic insulation jacket around your stationary noise source and combat the noise at its source.
Questions?  Call 1-800-638-9355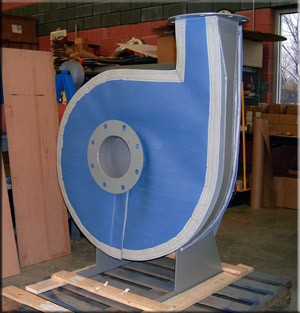 Custom Fit Sound Blankets
These sound barrier jackets are cut from our QBV Noise Barrier Blanket systems, and are designed to fit snug tight around a machine and velcroed shut.   This sound enclosure technique is your alternative to building a noise enclosure system comprised of a floor mounted frame that would encircle your machine and have the QBV Blankets affixed to the frame rather than tight to the machine.   
See QBV Blankets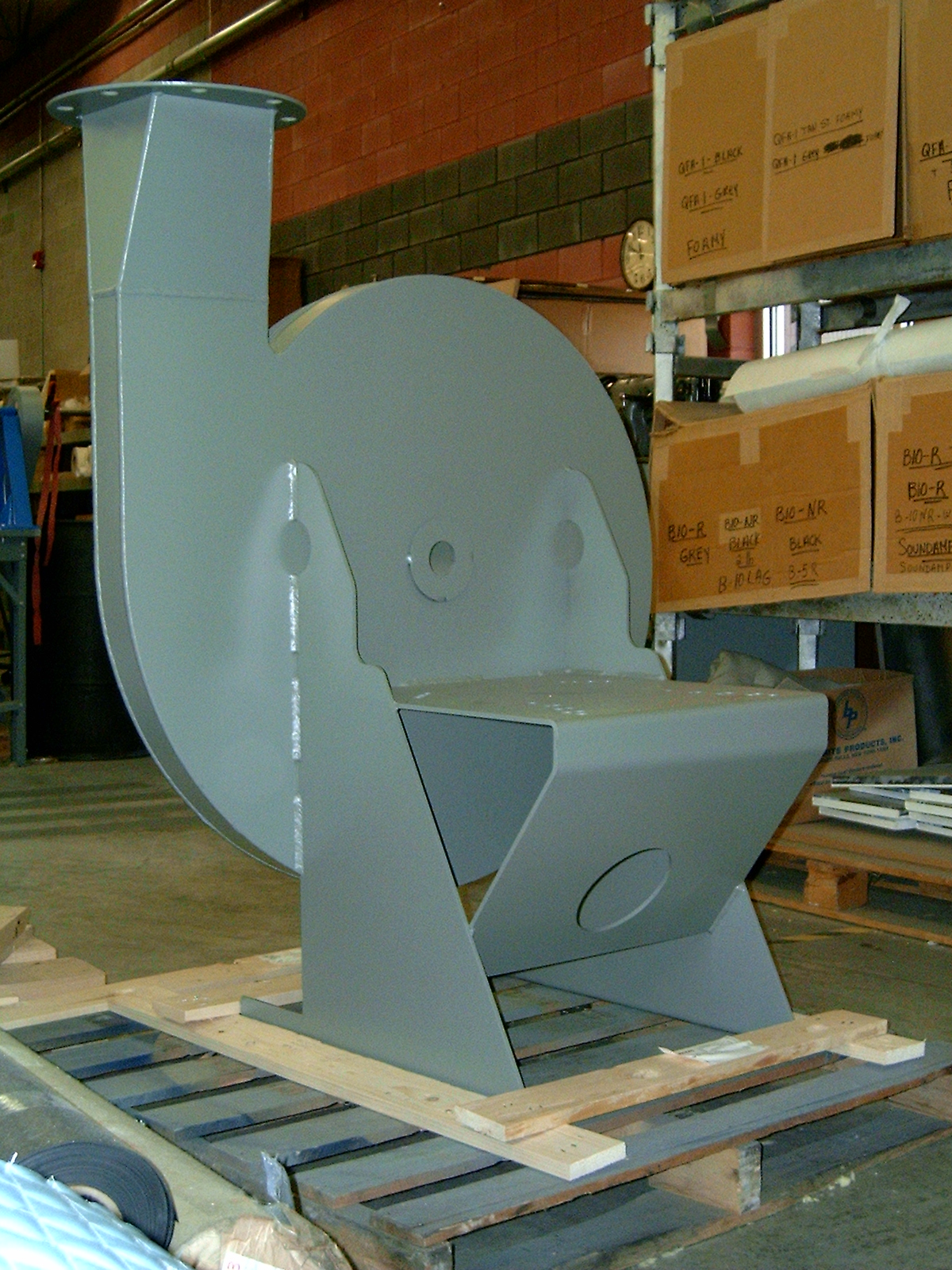 Pricing
Sound Jackets are all custom quoted based on the scope of the project.  For questions related to your price points, contact our help desk at 1-800-638-9355 for a quote.
Ventilation
Sound Jackets are a great way to control unwanted machine noise, but ventilation and other needs will cause decay.    If you need to let your machine breathe, consider building a frame around the unit, and have us custom cut a set of QBS Sound Control Blankets to hang from the frame.   This might allow your source more breathing room, and help minimize the leakage out while still containing your noise levels.
For other options be sure to check out our full line of sound barrier and sound absorbing blankets.
Questions?  Call 1-800-638-9355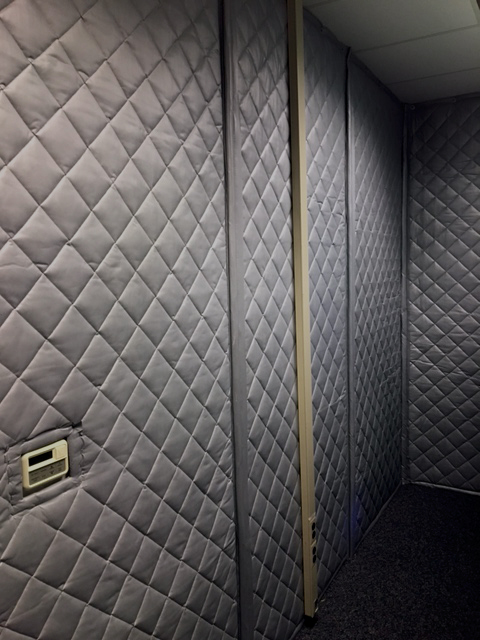 Fitting Your Sound Jacket
There are two ways to have us custom cut your Sound Jacket.    First, you could send us your machine, we set it in the middle of our floor, and build a blanket to fit.    Second, and far more popular / less costly, using card board and duct tape, build a template for us at your shop.   Fold the template up, mail it to us, we'll cut a matching blanket system for you and ship back for the perfect fit.   Wrapped tight like a golf glove around your machine.

Sound Test Results
Octave Band Frequency (Hz)
Spec Sheet
This product is class A fire rated and approved for use in any public venue.
* Test results available upon request
Shipping
Once your custom sized Sound Jacket is produced, we will flatten it out and ship to you for self-installation.   Upon arrival, simply wrap the jacket around the noise source and secure tight with the velcro.
Shipping/Receiving
Terms & Conditions