Sound Baffles
Sound dampening baffles are designed to suspend vertically in rows and columns spread out across the expanse of your ceiling.   The typical treatment is to tuck acoustic baffles up inside the cavity spaces between exposed joists in an open deck ceiling.   The VET Baffles are the most popular of all our baffle options as they are the least costly, the strongest absorbing, class A fire rated, waterproof, easy to self install, and are available in 25 colors.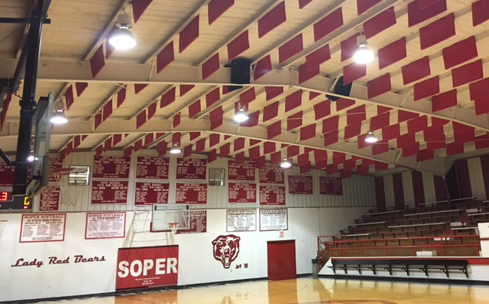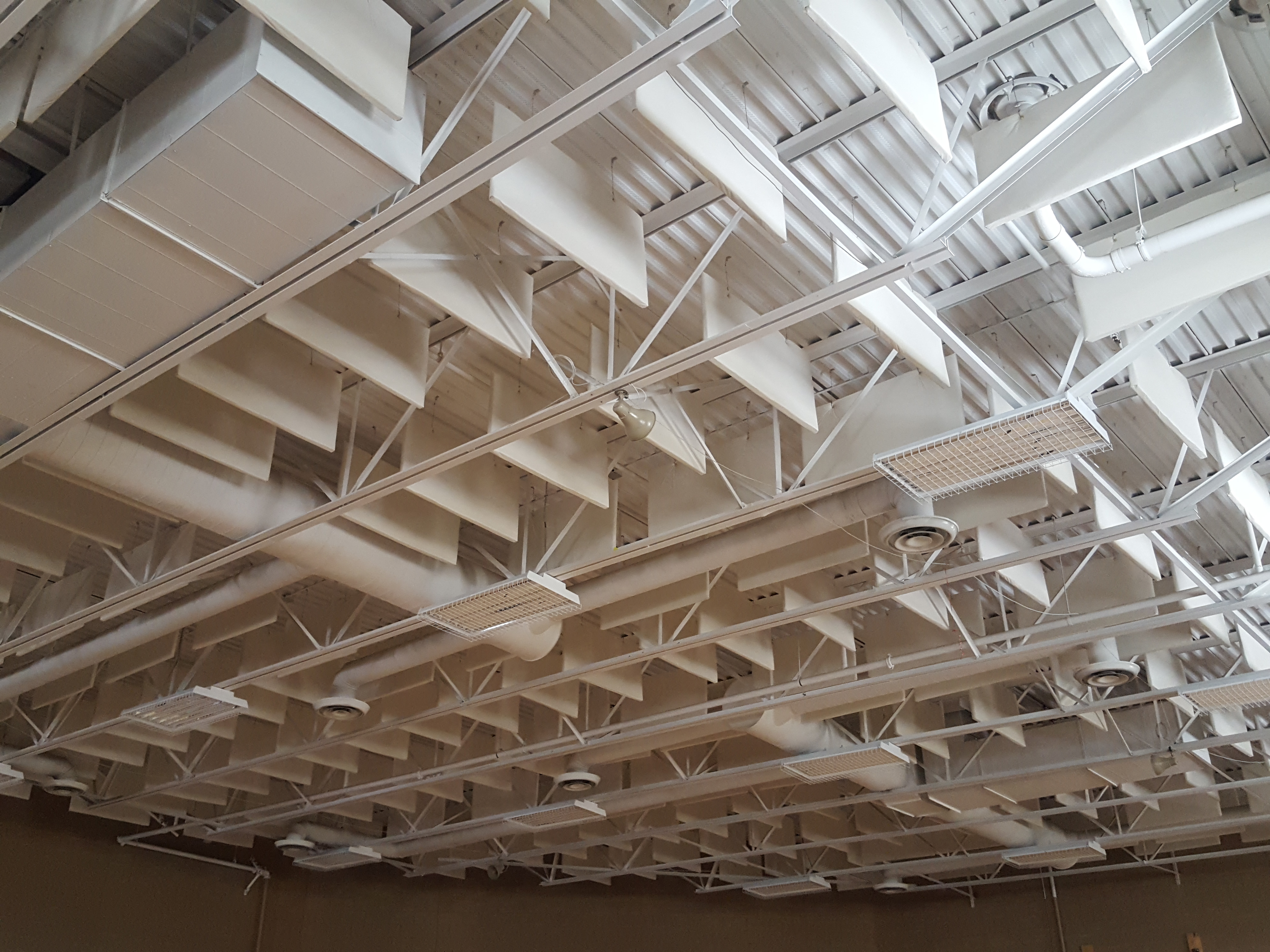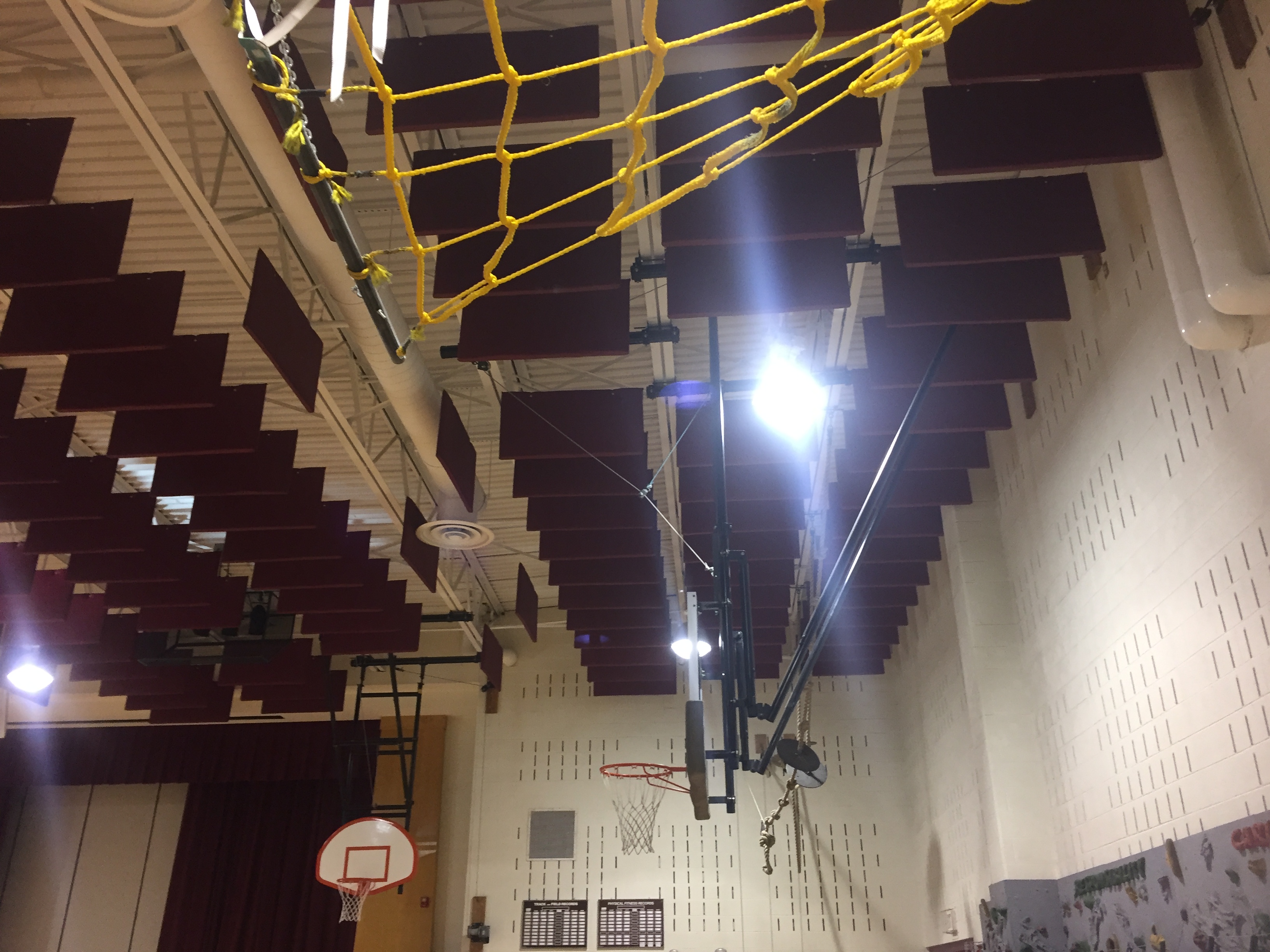 VET Baffles
The most popular sound baffle we sell, VET Baffles are easy to install and one of the most affordable ways to control excessive reverberations. From gymnasiums to industrial plants, VET Baffles hang in rows to reduce echo.
Fabric Baffles
Fabric baffles are a colorful sound dampening baffle option that hang from the ceiling in gymnasiums and auditoriums. They come in a variety of colors that are cloth wrapped on both sides to reduce background noise.
FireFlex Baffles
FireFlex noise reduction baffles are designed to both capture and convert unwanted echoes to transfer back high quality sound. These sound baffles anchor mechanically to your ceiling and are evenly distributed for optimal echo reduction.