DIY Acoustic Panels Install
The goal with every NetWell soundproofing project is to control both your noise and your costs. Self-installing your acoustic treatment can cut your total project costs in half.  What we tell our clients is that if you have the skills to hang a picture on a wall, you have the skills necessary to easily self install your new sound panel system. Tens of thousands of satisfied NetWell clients who all came before you have all successfully done just that. Building maintenance staff, volunteers, or hiring a local low cost general trade contractor, any of these options offer substantial savings to your cost.  Installing DIY acoustic panels is a great cost saving option for your soundproofing needs.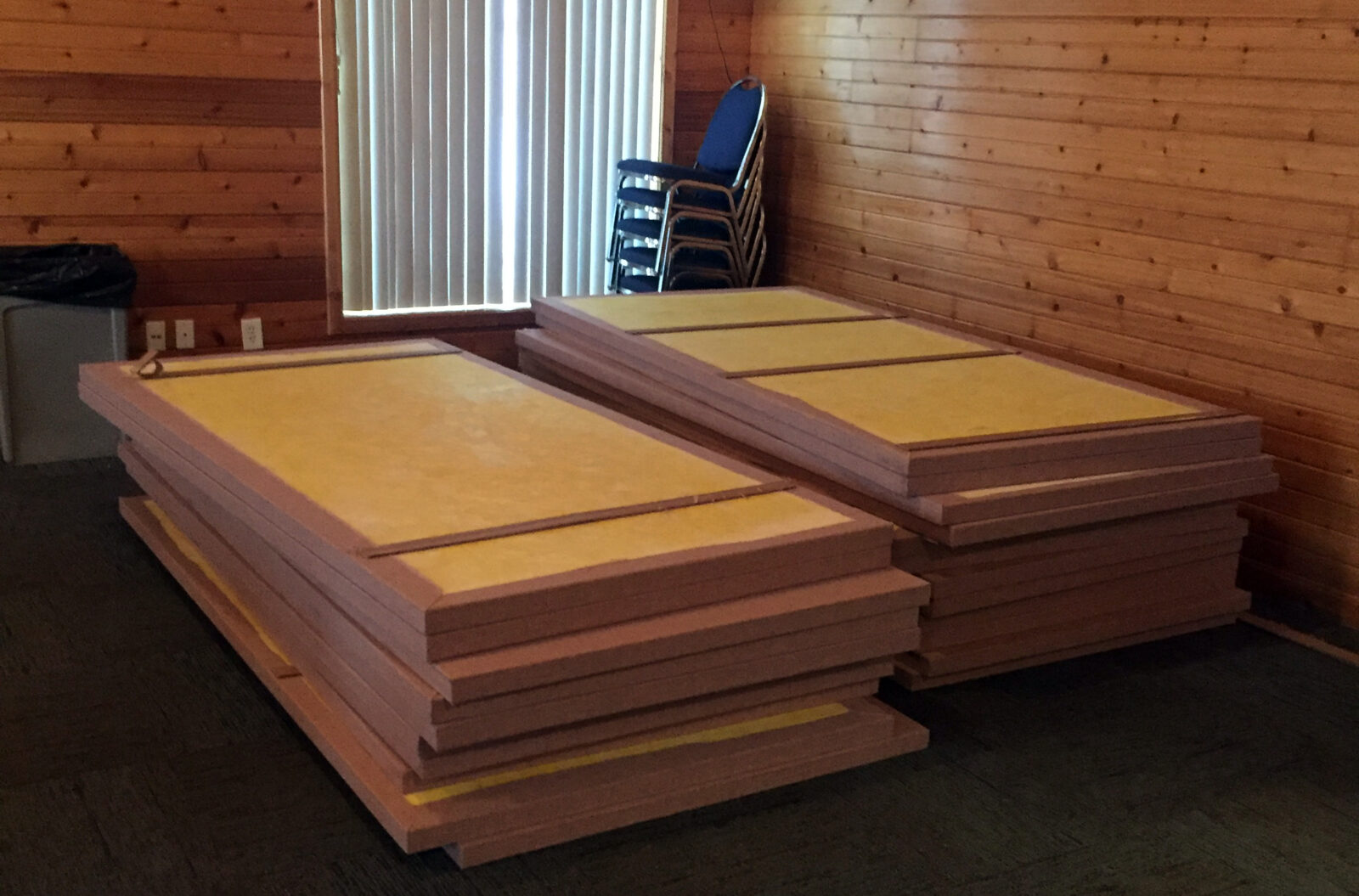 Step 1:  Inspect Your Delivery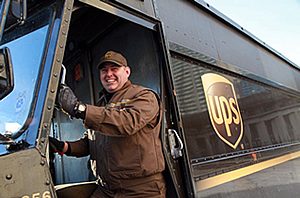 In preparation for your DIY acoustic panel installation, your first order of business is to carefully inspect the sound panels that were delivered to your project site. NetWell is not held responsible for any damage to a sound panel in transit to a client. If any panel damage occurs, the freight company will need to reimburse you, but that only happens if you sign for your delivery as damaged. Every 1 in 100 orders might have an issue. It is rare, but it does happen, so please be diligent and inspect your sound panels before the driver leaves. When your order arrives, please note that the driver will deliver your panels to your doorstep on a pallet, but they will not move the pallet indoors. Have 1-2 volunteers meet the driver, accept the pallet, inspect the order, break the boxes open, and carry the panels into your space.
Other Acoustic Treatments
The acoustic panel installation guides listed on this page provide instructions for our more popular treatments. If you don't see instructions for your product or application, please contact us for installation guidance & instructions.
For questions related to the installation of your soundproofing treatment, please call our help desk at 1-800-638-9355.
Step 2:  Have a Game Plan
During the course of the 4 weeks or so that it takes to produce & deliver your sound panels, build a game plan for the completion of your installation. Be sure you have selected the appropriate mounting system for your panels (see below), and that you have the appropriate tools on-hand or reserved, like scaffolding or a scissor lift for upper wall or ceiling-mounted installations. Note that ceiling-hung panels (clouds & baffles) do not include hardware, such as aircraft cabling and eye screws, which can be purchased from a local hardware store.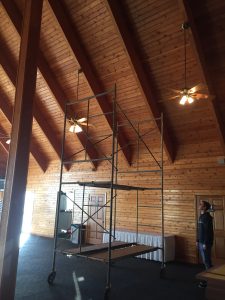 Panel Placement
The layout of your panels is more of a cosmetic decision compared to an acoustic decision. As long as NetWell delivers the right amount of acoustic panels to your project site, you'll get the results you're looking for. Work to evenly space the soundproofing panels around your room and mount them to the wall or ceiling in even sight lines. Be sure to work with your sound consultant at NetWell to confirm that the mounting system is shipped with your order. View your sound panel mounting options below, and contact NetWell for any related questions.
Step 3:  Mount Method Options
There are a variety of mounting systems available for you to complete the installation of your sound panels. Be sure to work with your NetWell sound consultant to confirm the appropriate mounting system is selected. The selected mounting system will ship with your order. Again, be sure to inspect the delivery of your sound panels and confirm that the mounting hardware is included.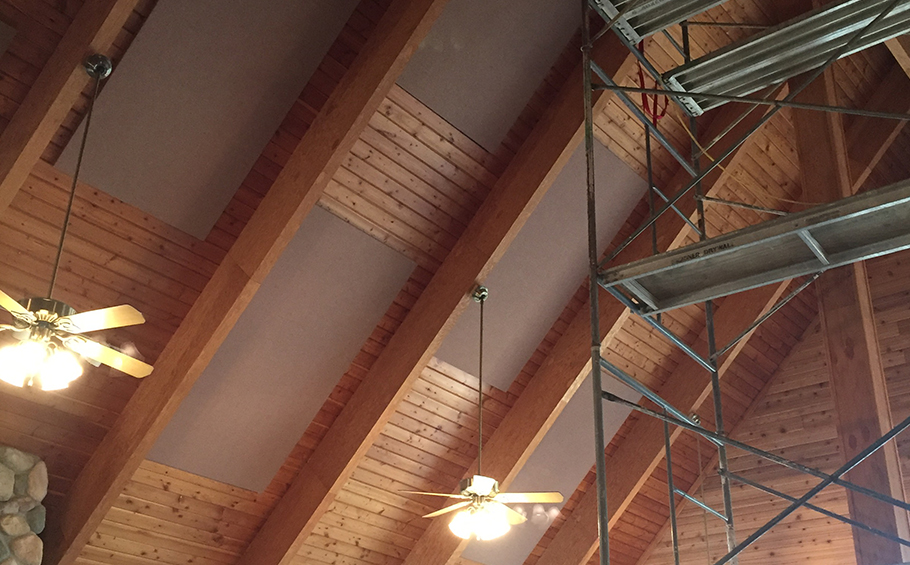 Questions?
If you have additional questions our DIY acoustic panels or soundproofing installations, please call our help desk at 1-800-638-9355. We look forward to working with you and delivering the results you are seeking.
Browse our sound panel systems to find out which installation clip option will work for you.
Fabric Panels
FabricTack Panels
PicturePanels