Classroom Sound
Beth Academy is a full-time childcare center and preschool tailored to the needs of working parents. CEO David Beth reaches out to NetWell Noise Control in help controlling noise exposure levels in one of their daycare rooms. The level of noise was making the space unfriendly for the staff and the kids. David's request to combine the art of controlling the noise levels, with something that can be tackable for the kids to display their projects.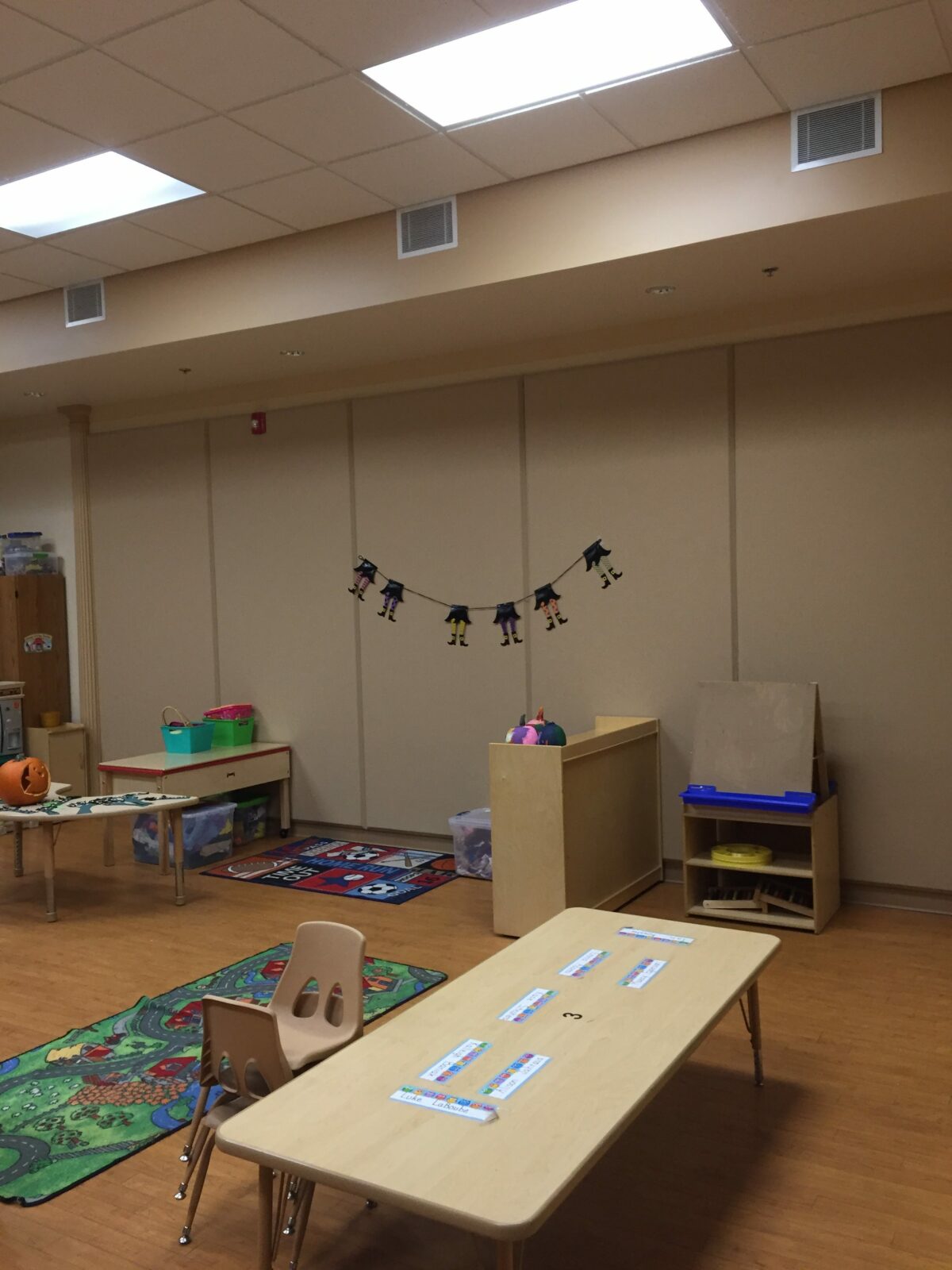 Tackable Sound Panels
NetWell introduced David Beth to a hybrid product at NetWell called a FabricTack Panel. These are acoustic boards that double as bulletin boards. They combine to both absorb the echoes inside the room, to produce premium sound quality, but also add tackability to the panel that allows them to double as bulletin boards.
See FabricTack Panels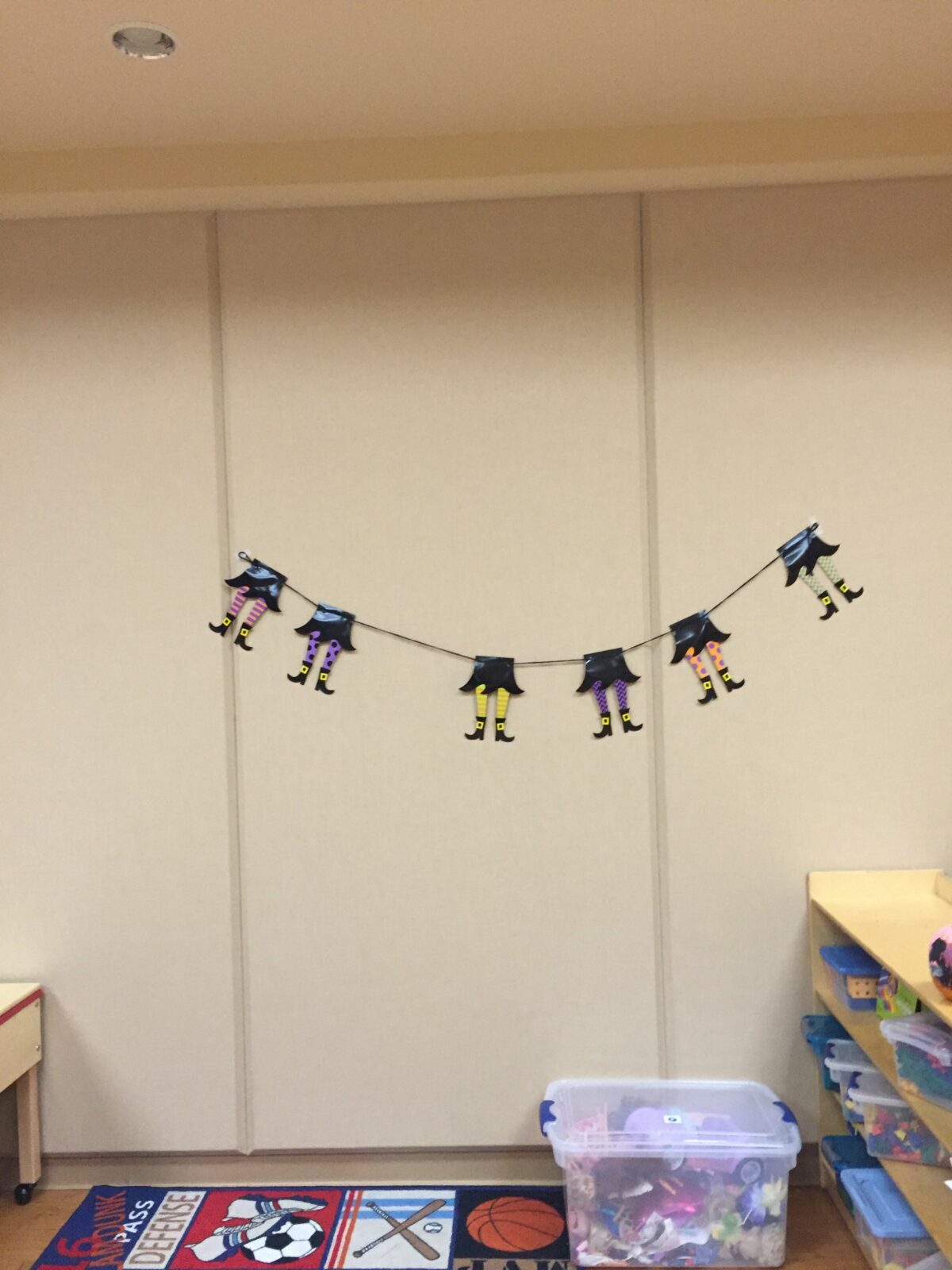 Featured Product
Tackable sound panels are called FabricTack panels.   These are 1.25″ thick sound boards that are cut to the size and color of your choice.  The panels double as bulletin boards for sound control in classroom settings.
See This Product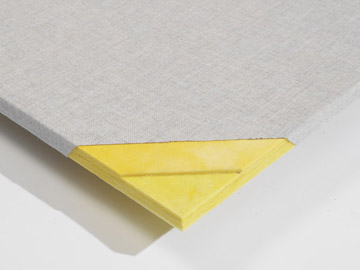 Results
NetWell produced a set of 4′ x 9′ FabricTack panels as shown in these images. The panels were recessed into a wall space and delivered back the control over unwanted echoes in the room. The panels also are tackable, for seasonal art projects for the kids to proudly display. FabricTack panels can absorb up to 80% of the unwanted echoes in a classroom setting.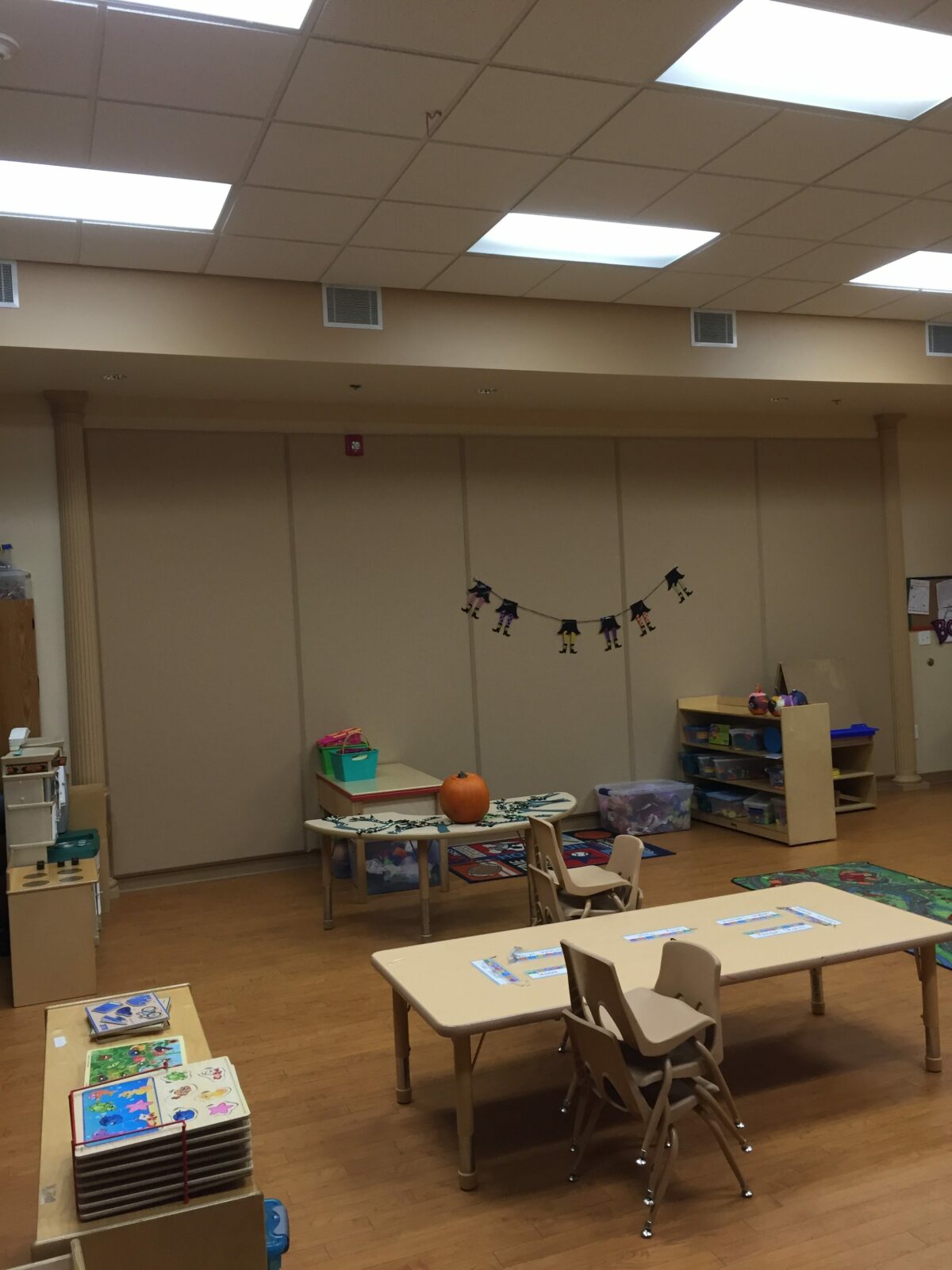 "Thank you to NetWell Noise Control. We are very pleased with the results of our sound panel treatment."
David Beth
Beth Academy