Partial Noise Enclosures
Dugouts are partial noise enclosures that are available in a variety of standard dimensions, shipped to deliver complete with the floor mounting frame mechanism and corresponding QBS Sound Reduction Blankets cut to match the cavity size of the frame.   Ideal for partial enclosures built around noise infested workstation areas on a factory floor where a full four sided machine enclosure is not possible.
These noise enclosure blankets are class A fire rated.   The framing system is tubular steel, complete with base plates, legs, connectors, arms, and hooks on rollers to suspend the blankets.   The entire system is simple to erect and to disassemble as needed for easy maintenance and/or portability.   Available in 8′ or 10′ height.
Questions?  Call 1-800-638-9355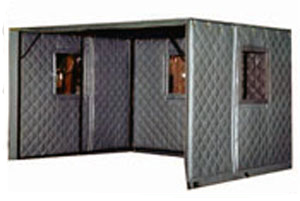 Noise Isolation
Dugouts are nothing more than a pre-packaged set of QBS Sound Reduction Blankets that ship with a tubular framing system included for clients who do not want to build their own framing system to anchor the blankets.  
To control price points, you have the option to build your own frame out of anything that can support 1.5 pounds per square foot, including chain link, tubular steel, green treated lumber, angle iron, or uni-strut.   It is for those clients who opt to have NetWell provide the frame that these noise enclosure Dugouts are designed.   
See QBS Blankets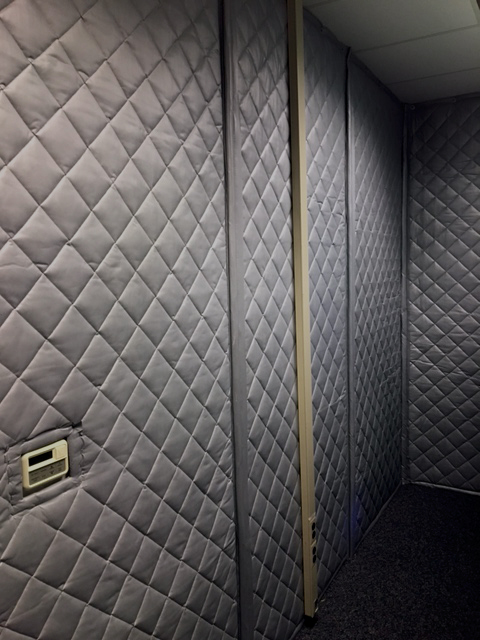 Pricing
Dugouts are pre-packaged kits priced as shown.   For questions related to the pricing or overall scope of your project, call our help desk at 1-800-638-9355.   Orders can be placed by phone or using the online link to the left.

Length x Depth
8' Height
10' Height
The Framing
Our Dugout noise enclosures are built with a tubular framing system that comes complete with base plates, legs, connectors, arms, and hooks that are used to anchor the sound blankets into place.   The QBS Sound Blankets are then cut to the cavity size of the frame, and shipped to your doorstep as a sound barrier kit all ready to assemble.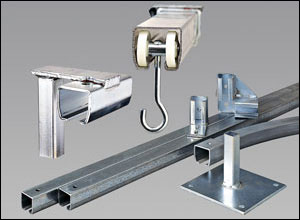 Tips & Techniques
NetWell's noise enclosure Dugouts are a three sided sound barrier with a roof.  Some clients opt to down scale their project, and build portable walls on caster wheels that can be placed into position to block directional noise using the same QBS Blankets.  Note that the Dugouts can be customized with windows, cutouts for running electrical for lighting, patches, strip curtains and other components to help the project meet your needs.

For other sound barrier options be sure to view our full line of sound blankets.
Questions?  Call 1-800-638-9355
See SoundScreens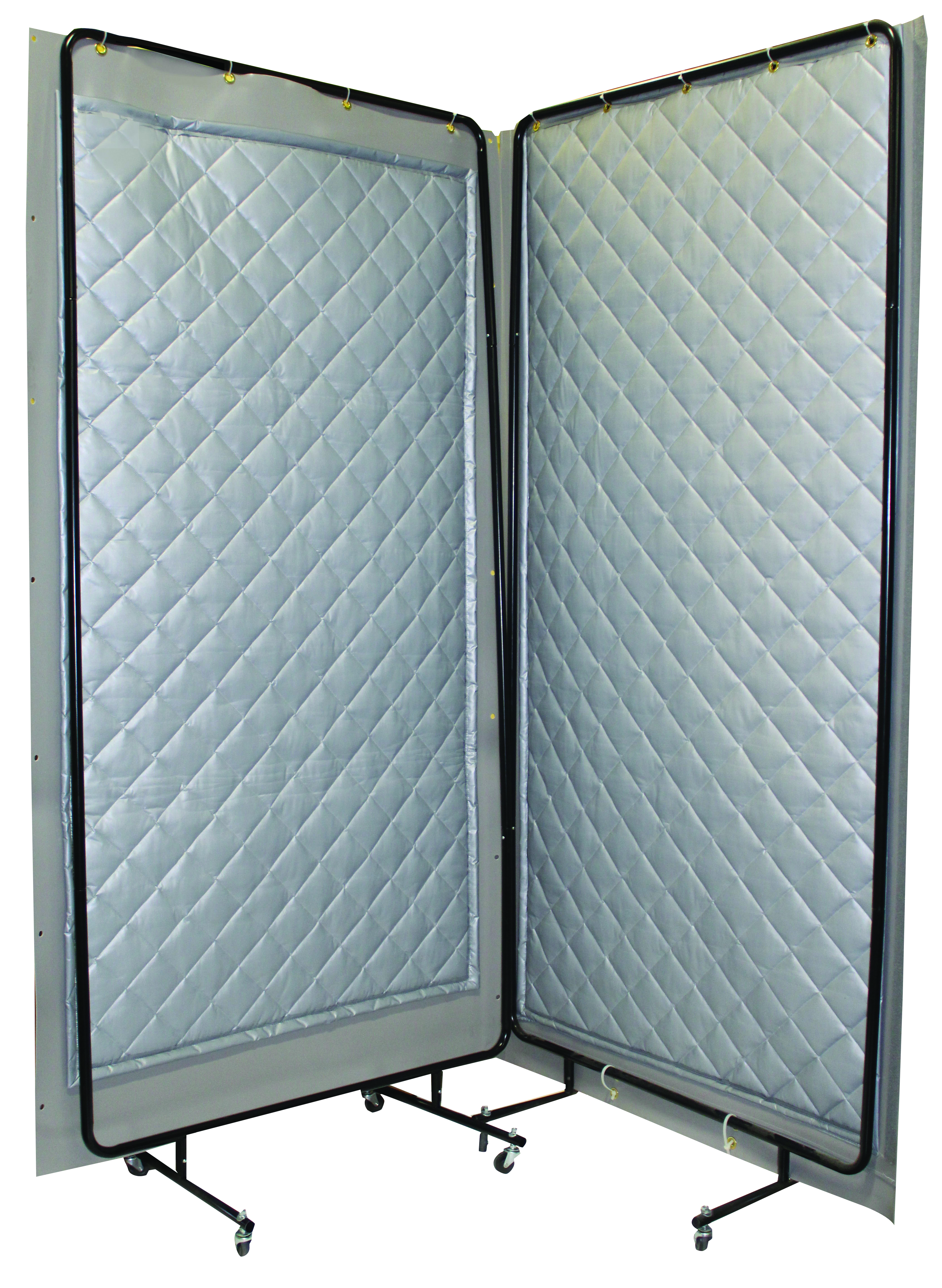 Sound Test Results
Octave Band Frequency (Hz)
125
250
500
1k
2k
4k
NRC
STC
2"
.76
.89
.82
.38
.53
.35
.75
Spec Sheet
This product is class A fire rated and approved for use in any public venue.
* Test results available upon request
Shipping
Your Dugout will be shipped complete with the tubular framing and the corresponding QBS Blankets carefully prepared and packaged for shipment.  Be sure to inspect your order when it delivers, and sign for anything that may have been damaged en route to your job site.
Shipping/Receiving
Terms & Conditions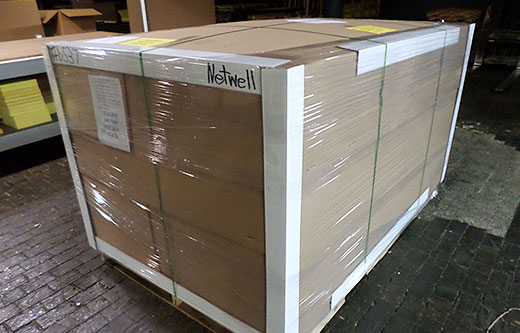 Before You Get Started…
NetWell prides itself on being a teaching website. Yes, our goal is to help you solve your noise issues, but just as important is to help you understand how to do it, and do so cost effectively. The support tools below are built for you to help you better understand the art of sound control. We look forward to working with you, and delivering back a more user-friendly space.