Fundraising and Facebook
NetWell's popular Invite-to-Like program is a fundraising tool that we extend to clients in the church and school markets.  The program was first introduced in 2016 in celebration of NetWell's 25th year in the soundproofing industry.   It became such a popular feature that we decided to make it a permanent offer to our clients in the worship and educational markets.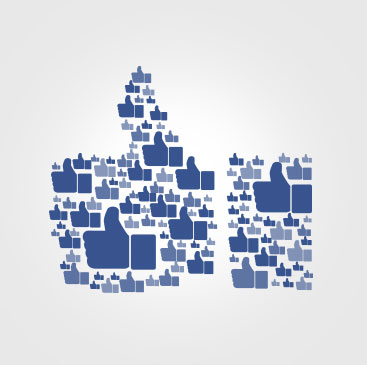 The program is a simple exchange of favors.   NetWell will agree to discount the cost of your upcoming soundproofing project by 10%, in exchange for 300 Likes on our Facebook Page.
Learn More
How Does it Work?
1.  We start with the basics.   We perform your Room Analysis and deliver our quote back for your sound panel treatment, and you confirm the quote.
2.  A 5 digit code is then assigned to your Invite-To-Like Campaign and emailed back to you with your Order Confirmation.
3.  You share the code with your member audience, and steer them to www.SoundPanels.fund.   They link to this page, type ini the code and press the Like Us button.  Super easy.
4.  If your account reaches 300 Likes within 30 days, we apply a 10% discount on the cost of your upcoming soundproofing treatment.
What is the Timeframe?
Once your order is confirmed, our production averages 4 weeks.   During this 30 day period, your campaign will be live.   Once the panels are delivered, the campaign shuts off.    We will need your 300 Likes within this 30 day period.
How do I sign up?
Just call and say yes.   1-800-638-9355.   We'll confirm your order, equip you with the 5 digit code, and if you like, provide customized PDF sheets that you can use to print and/or email out to your audience (see sample attached).   Otherwise, you use your own system to communicate out to them.   Send them to www.SoundPanels.fund with your code, that's it.
Privacy?
Of course.   We collect no names, emails, phone numbers, or anything.   There's no obligation other than to just help us build our Likes!   We're targeting 25,000 of them to honor our Silver Anniversary in the Sound Panel business.   We'll need your help to get there!