What the sound panel marketplace seems to be responding to in this unprecedented era of Covd-19 is a window of opportunity that has presented itself to the vast majority of restaurants, churches, schools, and office spaces.   These are venues that would otherwise be filled with people, and the noise that comes with it.   But in today's world, these venues stand empty, and available for sound panel installations.  A surge in business that bucks the economic trends of the coronavirus.   Clients are clamoring for their sound panel treatments to be delivered for installation during this time of quiet.  Before America opens back up to full capacity, might the time be right for your acoustic treatment to get installed?   Is the room empty?  Ease of installation?  Help celebrate the return of your patrons, students, worshippers, and employees?
Perimeter wall or ceiling mounted sound panel systems are designed to capture and convert the unwanted echoes from your space.   By removing large percentages of your echoes, you are generating greater clarity to the original sound, lower levels of crowd noise, lower decibel level spikes, and more user-friendly and functional space.   It is often the case that the mere installation of the perimeter wall or ceiling mounted sound panels seems prohibitive, as it might interrupt the daily flow of activity.  But in today's pandemic world, there is no better time than the present.
See Sound Panels
The bulk of the commercial sound panel systems are made from compressed fiberglass panels, generating a class A fire rating.   Approved for use in most any venue.   These acoustic panels can generate up to an 80% reduction in perceived echoes, delivering the sound quality you would want and hope for in almost any room.   They have wrapped in dozens of fabric cloth-covered color options, they can be track-able, and they can have digital imagery printed onto the face of the panels.   The sound panels can be flush mounted to your perimeter walls or ceilings (90% of our restaurant clients opt for ceiling treatments).   They can also be floated like "clouds" off your ceiling.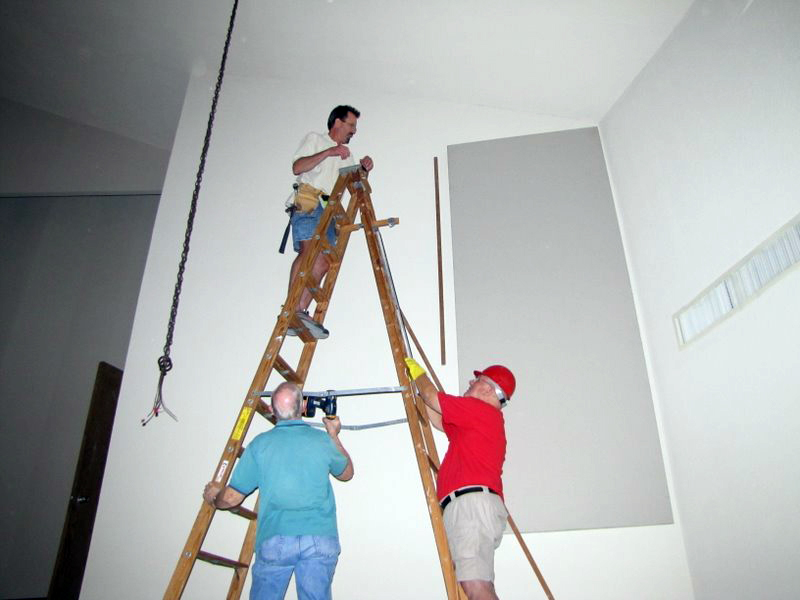 Get guidance on the right amount of sound panels
The key to the sound values back you are seeking is to ensure you introduce the right amount of sound panel into the room, and not under-treat the space.   And this is where a good sound panel supplier can help guide you through the equation and get the correct amount of sound panel delivered to your doorstep.   Mechanical clip systems are shipped with each panel order, clips that can help you surface mount or cloud mount your panels, spaced, and placed as you wish throughout your venue.
Emptying out a restaurant space to clear the way for a sound panel treatment can seem like a daunting task. The same for a classroom, a sanctuary, a fellowship hall or auditorium. But in today's pandemic environment, the timing is perfect. Before the crowds return, before the noise comes with it, maybe the time is now to invest in your space and let your crowd know how much you appreciate them.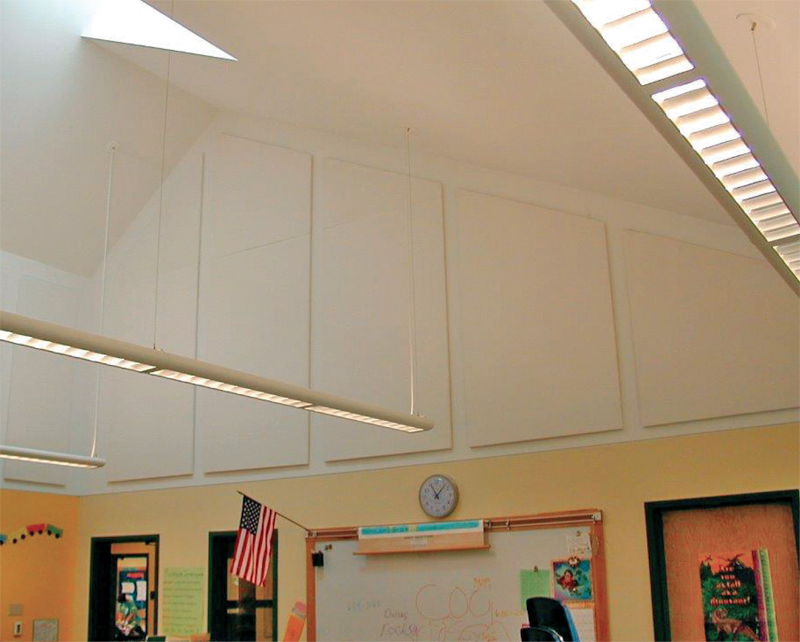 We wish you all a safe and healthy time during this unprecedented era. Please practice your social distancing, take great care in opening back up to America's marketplace, and let's look forward to rebuilding America.
Need answers on soundproofing? No obligation.
For anyone interested in receiving a free Room Analysis of their space to quantify your treatment and calculate your coverage amounts and generate your quote, please call NetWell Noise Control at 1-800-638-9355 or visit us online at www.controlnoise.com.