The Coronavirus has been deadly. We all anxiously wait for this year of 2020 to go away. We have all become adept at applying new social distancing standards that have redefined how we live, work, and play, what we call the new normal.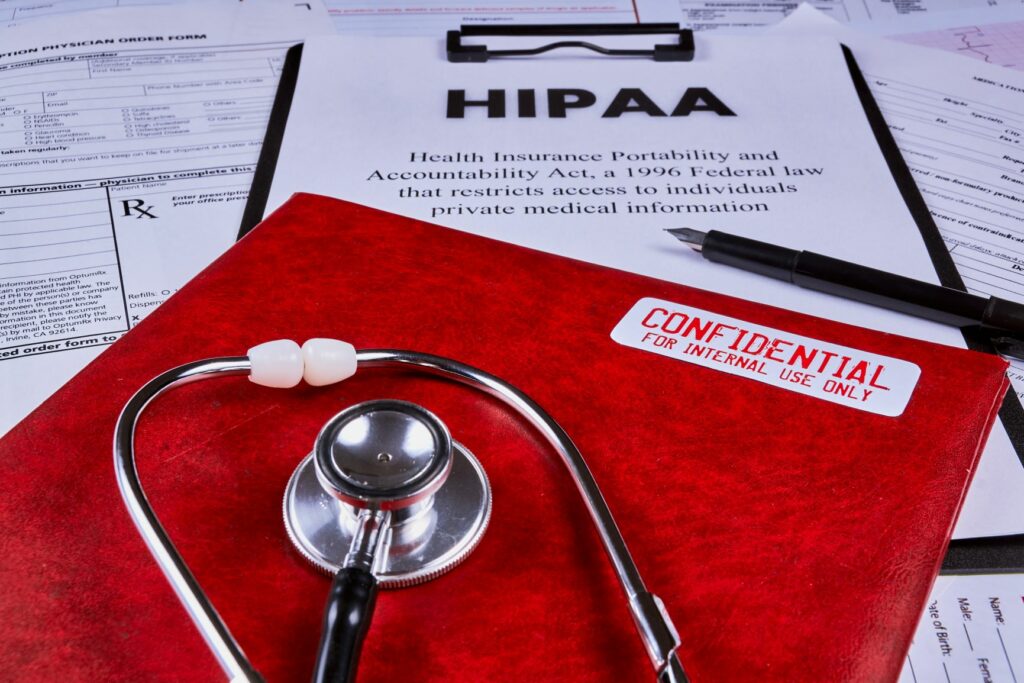 Some of these changes have been disruptive, but some of them have proved to be welcome upgrades.
In particular, the ability to perform medical assessments by zoom or phone allows patients to remain in their homes rather than visit their doctor's office.
Telehealth poses issues for HIPPA compliance
HIPPA requires administrative controls for video conferencing telephone communications for the meeting participants. HHS.gov issued guidelines for telehealth discretion during Coronavirus.
Telehealth is here to stay. It is one of the rare positive outcomes of having surfaced from the Covid-19 era. Intake zoom meetings help the medical care community foster care for their patients while preserving social distancing.
HIPPA is here to stay also with governance over telehealth privacy. The oversight will include audible discretion as well as visual when sharing a screen. Will someone passes by seeing the patient of other PHI (personal health information) on the PC, Ipad, or phone? PIA, privacy impact assessments will soon include provisions covering telehealth.
One key to the booming Telehealth marketplace's success is controlling and preserving the confidentiality between patient and doctor. Telehealth counseling rooms can be small, congested, and bleeding sound from room to room. The ability to control patient privacy becomes a necessary tool.
Controlling privacy in telehealth is vital
Doctors' offices are no exception. Employees or patients passing by may be able to overhear the conversation. Have you ever heard a doctor in the room next too yours talking about other patients' health issues?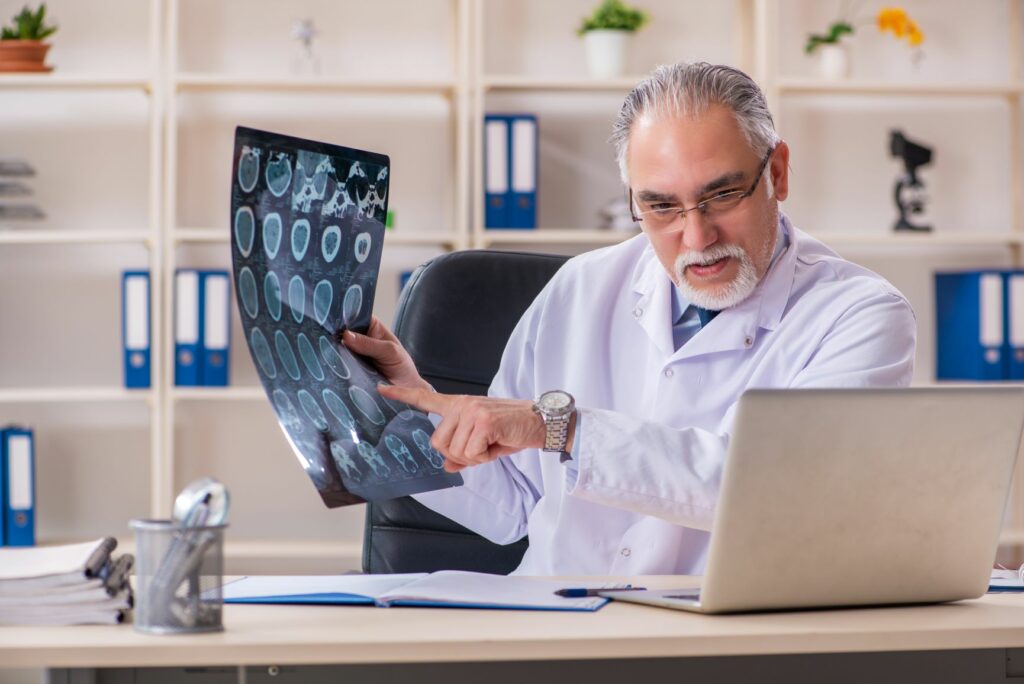 Soundproofing acoustic panel systems can be introduced into zoom meeting rooms to help capture and convert echoes. By controlling the level of sound pressure during zoom intake calls, where private information is shared between patient and health care professionals, sound panels can help protect confidentiality. Some calls are fielded in Group Rooms with multiple medical staff in attendance.
Other calls are private one-on-one calls between doctor and patient. In any case, the goal would be to mitigate the leak of noise from one room to the next and to improve the sound values generated by the room itself. Loud ambient noise makes meeting recording difficult.
Solutions for privacy and noise control in virtual meetings
Acoustic panels are designed to retrofit into almost any space. The key to any sound panel treatment's success is to ensure that the room receives the appropriate square footage of the sound panel based on its room size.
The goal is to ensure that you do not under treat the room. A simple Room Analysis can be performed to determine the appropriate coverage based on the size, shape, and surface textures in the Telehealth room.
The sound panels are class A fire rated, durable, decorative, available in dozens of colors with free samples ready to ship. They are easy to self-install with a set of clips that will ship with your order for self-installation. The soundproofing panels can be placed as you wish within the space, evenly dispersed around a larger room, or it may be a single panel on a single wall inside a small room or a simple inset panel inside a cubicle environment.
In any case, the panels will combine to absorb echoes and reduce the exposure levels to the communications being shared via zoom or phone. The panels can also double as bulletin boards.
Telehealth centers are becoming the new normal.
Some Telehealth Centers are built as a series of smaller offices sharing a common hallway. Within each of these smaller rooms, Telehealth staff members work to counsel their patients by zoom or phone. Even with the door closed, their conversations could carry unless those rooms are properly treated with a set of acoustic panels.
Care should also be given to properly treating the door into the hallway, including gasketing the edge and top of the door and placing a show sweep at its base to prevent leakage. Within the room, a set of sound panels can be placed to help capture and convert communication to maintain proper doctor-patient privacy levels.
Large rooms offer other challenges for telehealth centers.
Other Telehealth Centers offer a single larger space filled with cubicles for medical staff. The room becomes filled with multiple voices, all relaying private information to their clients. Here again, sound panels can help slow the echo level within the room and better protect each of the conversations taking place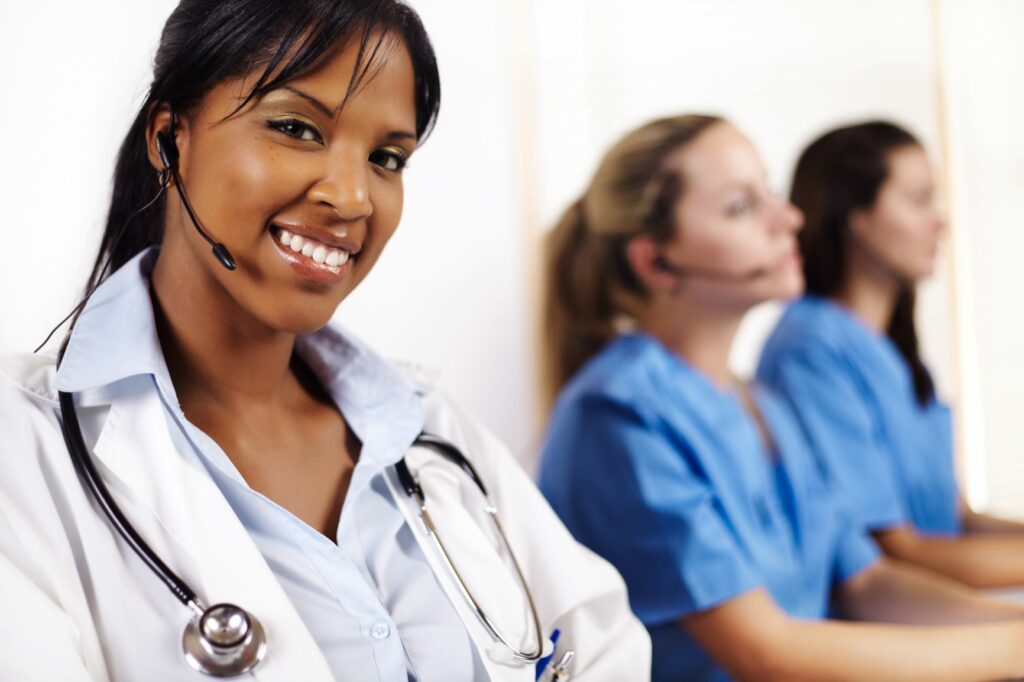 Headsets are often thought of as a useful communication tool to be used in this environment. And while they are a popular way to protect the patient's inbound testimony into the medical staff, headsets can also loom a detriment to a patient's privacy when responding to the patient. Headsets often impede the ability to monitor how loud one is talking and, therefore, jeopardize the conversation's privacy.
As a result, counseling rooms filled with multiple intake medical staff on headsets could produce a breach of confidentiality. Sound panels can combine to help capture and convert the echoes to preserve privacy further.
Get advice from an expert on how to protect privacy.
For more information related to soundproofing your Telehealth community, contact NetWell Noise Control at 1-800-638-9355 or visit us online at www.controlnoise.com.